NOVEL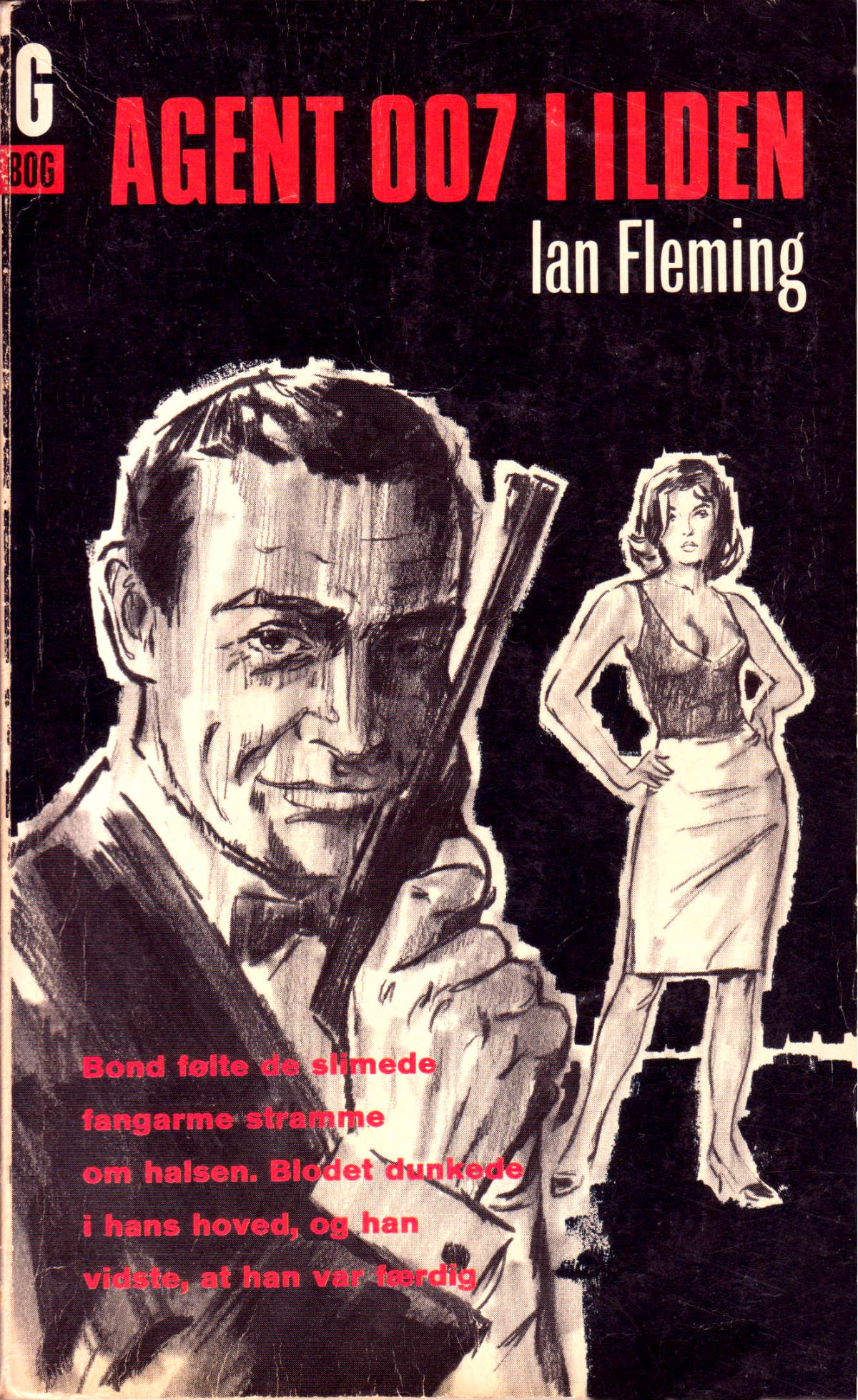 Agent 007 i ilden (1965)
Ian Fleming
Danish second edition (paperback)
Original: Thunderball (Jonathan Cape 1961)
Publisher: Grafisk forlag
Translator: Bengt Janus
Cover artist: William (Petersen)
Ian Fleming's ninth James Bond novel was re-issued in 1965 to coincide with the EON film release of "Thunderball". Note that this edition replaced the original Danish book title, "Domino", with the film's title, "Agent 007 i ilden" [Agent 007 into the Fire].
Note from the colophon: "This story is based on a film script by K. McClory, J. Whittingham and Ian Fleming. Now printed in 19.000 copies".
Previous editions:
● Domino (Grafisk forlag 1962)
Later editions:
● Agent 007 i ilden ("G-bog" nr. 58, Grafisk forlag 1967)
● Kodenavn Thunderball (Rosenkilde & Bahnhof 2014)
The back cover blurb reads:
"James Bond – the most dangerous man in the Secret Service! Spectre, a deadly organization who wants to destroy whole cities! Domino, the girl who stakes everything on one throw! Blofeld, the ruthless headmaster of the organization! Emilio Largo, the man who doesn't even spare his own mistress! James Bond will need his resourcefulness and courage – he fights for all of humanity – he fights for us! Read "Thunderball" – if you dare."