This potent cocktail of tequila, orange liqueur and ginger was served at the Danish gala premiere of "SPECTRE", held at the Imperial cinema in Copenhagen on 27 October 2015.
Nohrlund Limited Bond Edition was produced exclusively for this event. Only 1000 bottles were made.
The drink was developed and manufactured by Danish drinks company Nohrlund, who specializes in original bottled cocktails made from all natural ingredients.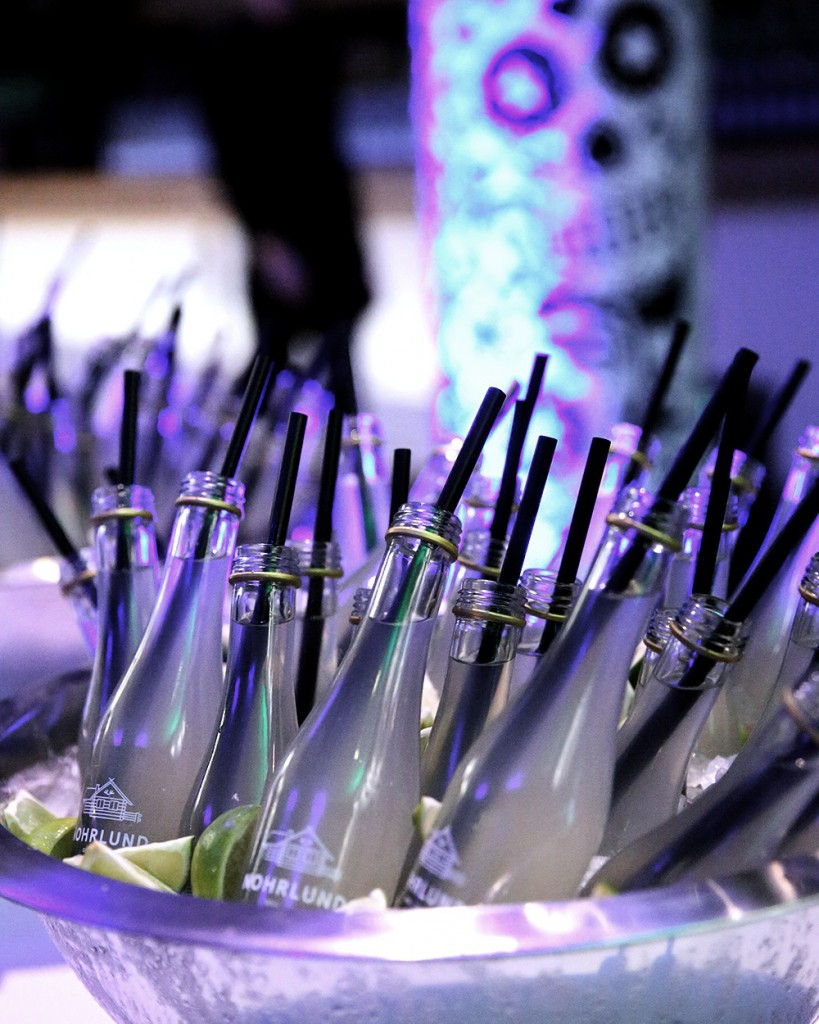 Bartender and Nohrlund CEO Søren Aamand says to James Bond•O•Rama that SF Film, who distributes "SPECTRE" in Denmark, asked them to make a special James Bond variant for the gala event.
"It couldn't just be a vodka martini," Søren Aamand says. "The drink had to appeal to both feminine and masculine tastes. That's why it's a neutral white cocktail."
Søren Aamand and his colleague Anders Houmann developed the recipe without having seen "SPECTRE". 
"We knew that the first act of the film takes place in Mexico, which made tequila the natural choice for us," Søren Aamand says.
"The tequila is flavoured with lime, sugar and ginger. The ginger gives warmth and some spice, which fits perfectly with the Bond theme. It has a little kick in it."