SPECIAL REPORT
On September 1, Bond•O•Rama will be interviewing George Lazenby in Oslo, Norway. The following report chronicles our previous meeting with the former James Bond 007 at the SciFiWorld fair 2014 in Malmö, Sweden.
Being a film journalist and lifelong James Bond 007 fan, I have had the pleasure of shaking hands with Pierce Brosnan and locking eyes with Daniel Craig's steely blue glare. But I never dreamed that I would get to meet the anomaly that is George Lazenby: The man who played the part just once, only to spend his entire life trying in vain to distance himself from it.
● Read Bond•O•Rama's interview with Pierce Brosnan (2012)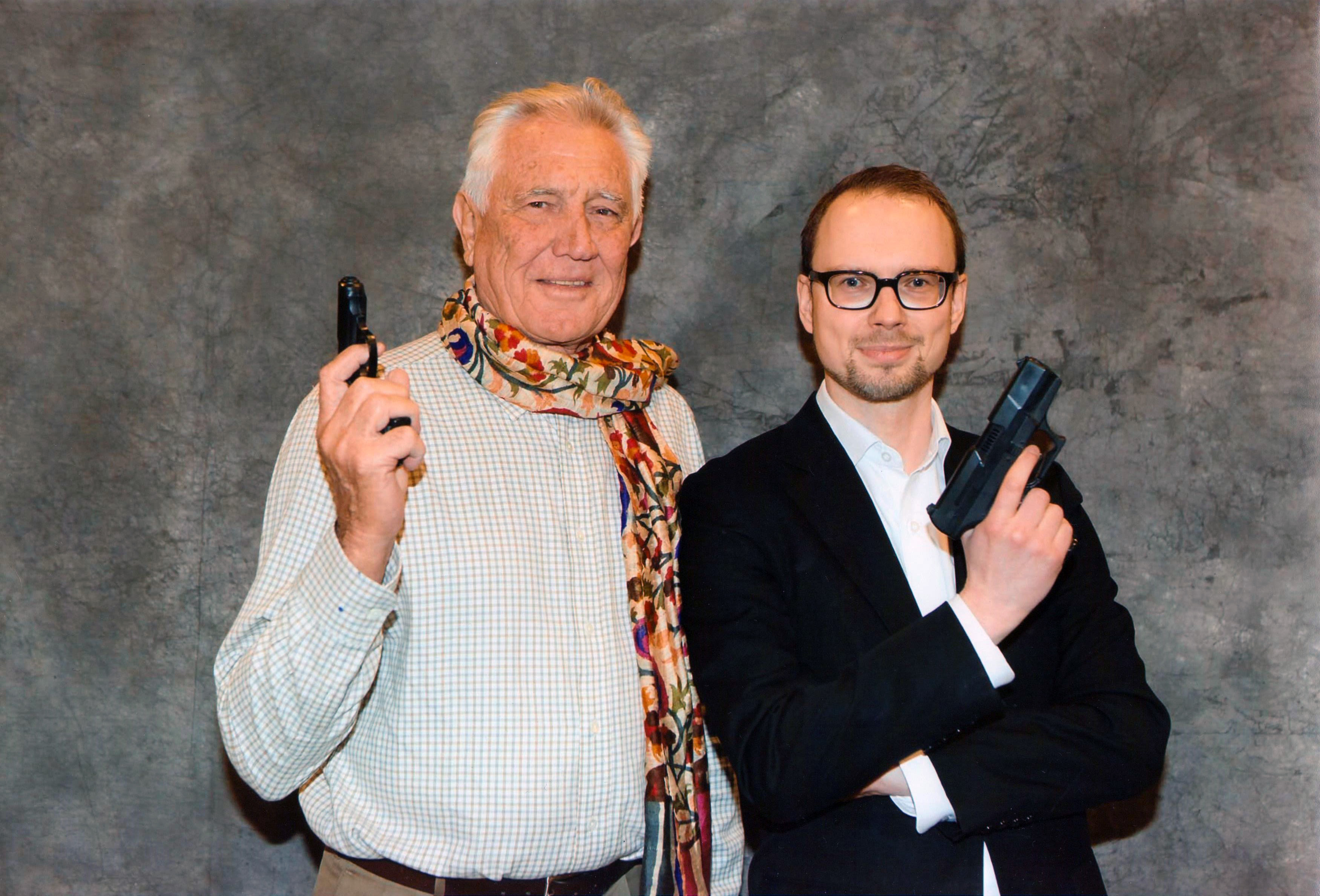 George Robert Lazenby was born on 5 September 1939. The brown-eyed Aussie made film history as the male model who filled in for Sean Connery as James Bond 007 in "On Her Majesty's Secret Service, the sixth film in the EON Productions series.
I'd never been an actor before. I became James Bond through my arrogance and ignorance and not knowing I couldn't do it.
- George Lazenby