BOOK REVIEW

In 2008, Penguin Books released the James Bond 007 continuation novel "Devil May Care" written by Sebastian Faulks "as Ian Fleming". Forum/Rosinante published the Danish edition, "I djævelens tjeneste", on May 28.
Renowned Danish writer and film critic Bo Green Jensen reviewed the English edition for the OMEGA Lifetime Magazine no. 3/2008 ("The James Bond Edition"):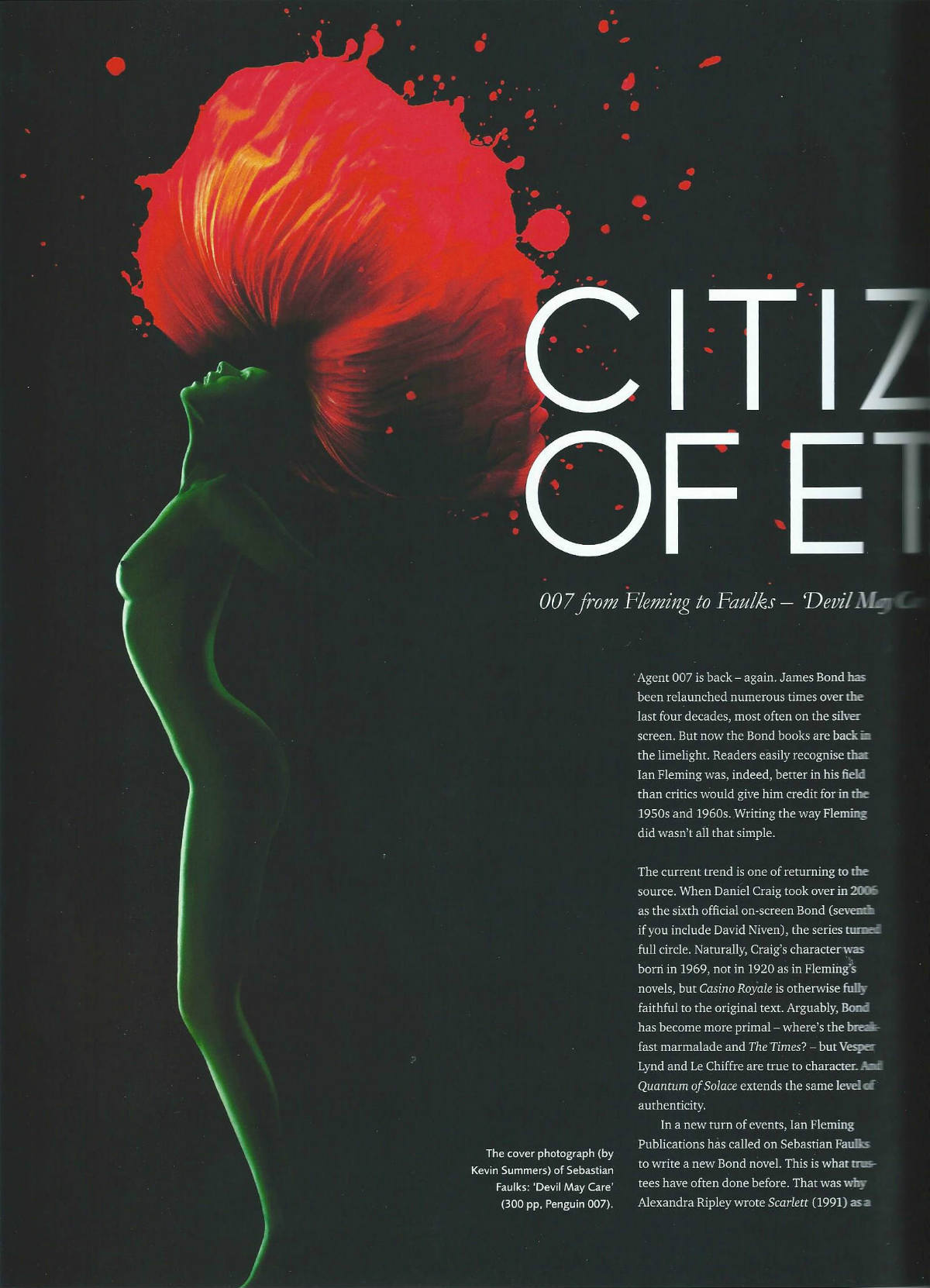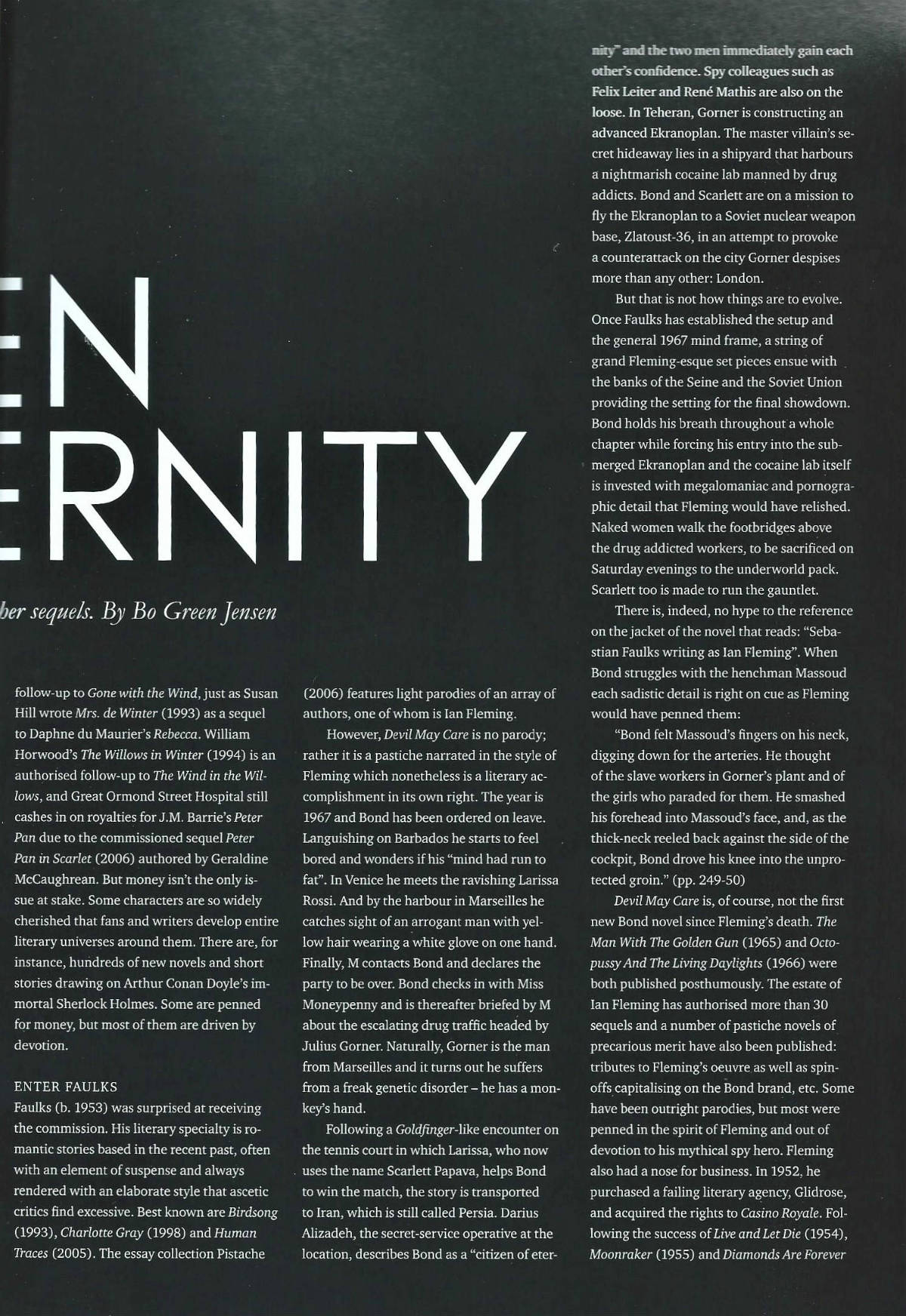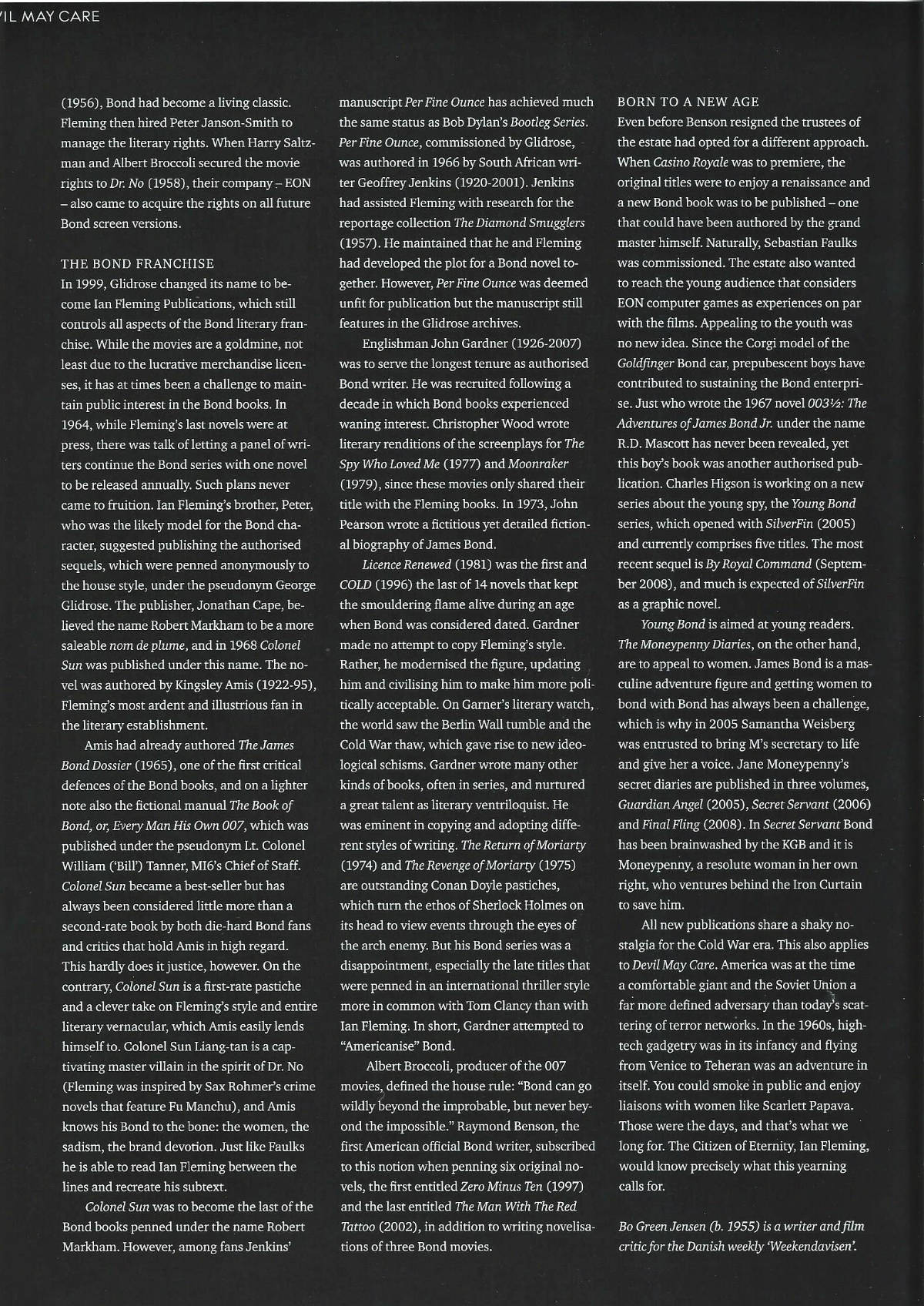 This review was reprinted by kind permission of Bo Green Jensen.