NOVEL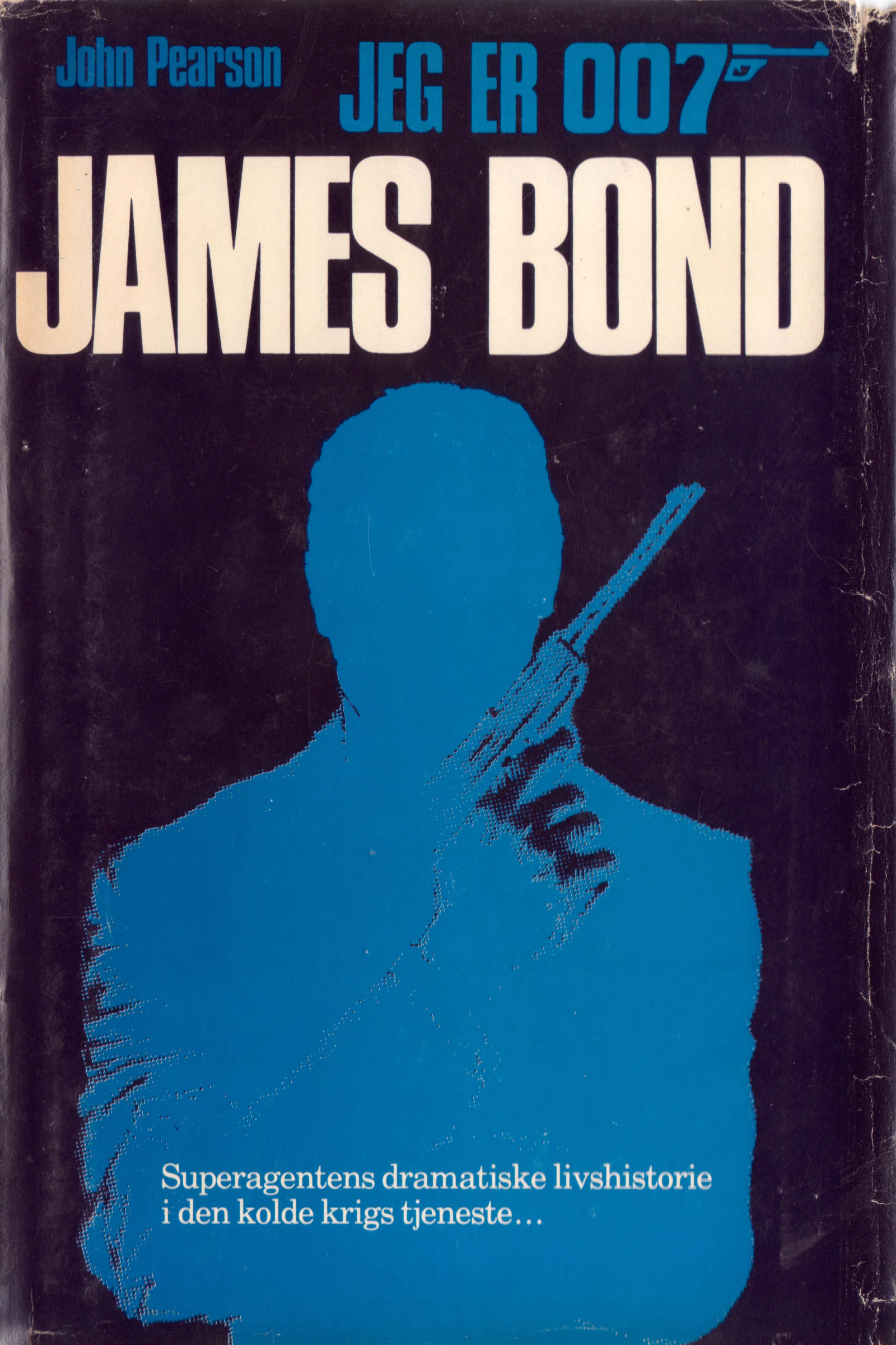 Jeg er 007 James Bond (1975)
John Pearson
Danish first edition, hardcover with dust cover
Original: James Bond: The Authorized Biography of 007 (Sidgwick & Jackson 1973)
Publisher: Lademanns Forlagsaktieselskab
Translator: Mogens Cohrt
Cover artist: N/A
Format: 266 pages
No new official James Bond 007 novels were released between 1968 and 1981. The only authorized fictional works published during this period were Christopher Wood's novelizations of his own screenplays for "The Spy Who Loved Me" (1977) and "Moonraker" (1979).
To fill the void, the Ian Fleming estate, Glidrose Publications Ltd., authorized this so-called "biography" in 1973 in which Fleming's biographer John Pearson (1930-) appears to interview James Bond.
"James Bond: The Authorized Biography of 007" posits that the famous literary character 007 is in fact a real agent working for British Intelligence. His real-life adventures were chronicled by Ian Fleming as a ruse, purportedly confusing foreign powers into believing that Bond was indeed fictional.
The year after Lademann released the Danish hardcover as "Jeg er James Bond 007" [I am 007 James Bond], Danish journalist and writer Mogens "Mugge" Hansen further embellished Pearson's gimmick in his unauthorized novel "Borte med gæsten" (Gun with the Wind, Chr. Eriksens Forlag 1976).