NOVEL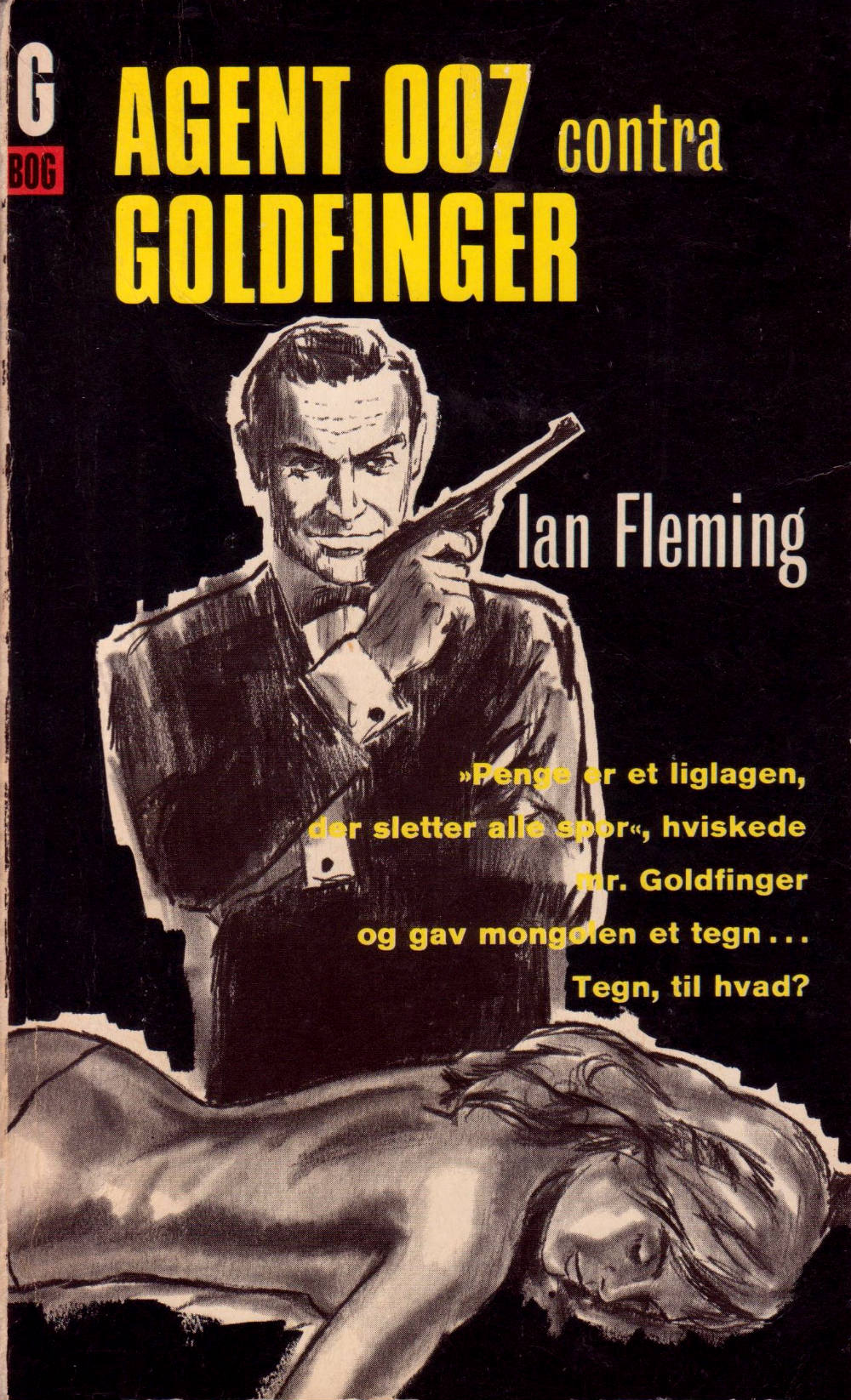 Agent 007 contra Goldfinger (1965)
Ian Fleming
Danish second edition (paperback)
Original: Goldfinger (Jonathan Cape 1959)
Publisher: Grafisk forlag (G-bog no. 56)
Translator: Grete Juel Jørgensen
Cover artist: William (Petersen)
Note: "Now printed in 26.000 copies"
Paperback reissue of Ian Fleming's seventh James Bond 007 novel with new Danish title and cover design. William Petersen's front page artwork was inspired by the Danish theatrical poster for the EON film "Agent 007 contra Goldfinger" (Goldfinger, 1964).
Previous editions:
● Døden må vente (Grafisk forlag 1961)
Later editions:
● Agent 007 contra Goldfinger ("G-bog" no. 56, Grafisk forlag 1967)
● Goldfinger (Forlaget Forum 2002 - new translation)
● Goldfinger (Rosenkilde & Bahnhof 2014)
Bagside: