On September 2, 2016, James Bond•O•Rama.dk had the pleasure of talking to Maryam d'Abo during the "James Bond in Oslo" event.
The British-French actress starred as Kara Milovy opposite Timothy Dalton's James Bond 007 in "The Living Daylights" (EON Productions 1987).
In 2002, Maryam d'Abo co-wrote, produced and hosted the TV documentary "Bond Girls are Forever" in which she interviewed a string of actresses from EON Productions' James Bond film series. The interviews were edited into a tie-in book also titled "Bond Girls are Forever". The book was co-written by John Cork and published by Boxtree in 2003. Maryam d'Abo has since revisited and re-edited the documentary twice, in 2006 and again in 2012.
The following is a transcript of our chat in Oslo. Our time was sadly limited to 15 minutes, as Maryam d'Abo had to rush to the airport.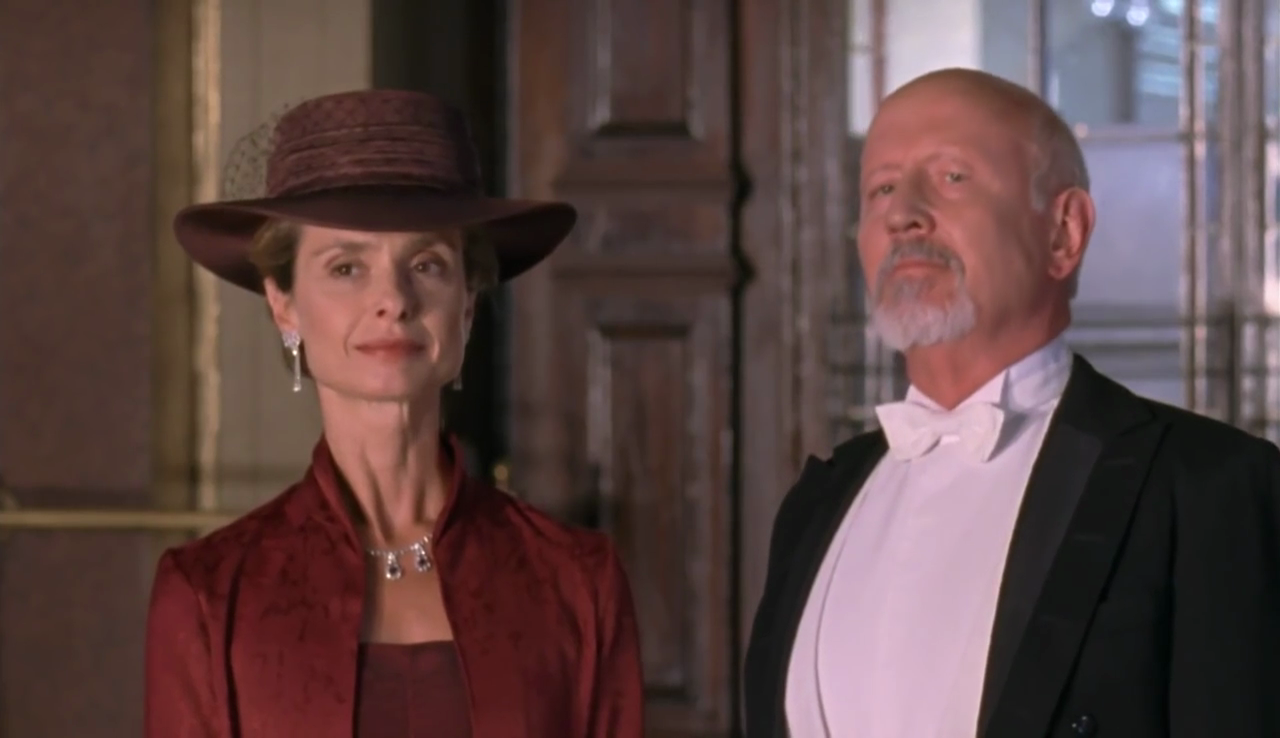 James Bond•O•Rama.dk: Didn't you play the Queen of Denmark in a film – or rather, a queen of Denmark?
Maryam d'Abo: Yes, I did.
I believe she was called Queen Rosalind?
Maryam d'Abo: Can't remember the name, but I did play a Danish queen in "The Prince and Me 2: The Royal Wedding" (2006) with this American actress [Kam Heskin, ed.]. We shot outside of Prague. I went back to Prague after "Doctor Zhivago" (2002), the TV series, yeah.
So you didn't go anywhere near Denmark.
Maryam d'Abo: No. But I've been to Copenhagen. I did something there ... Gosh. I went there a couple of years ago to do something. It might have been a commercial. I was flown in to Copenhagen and stayed in a really nice boutique hotel. Actually, this [Oslo] was reminding me a little of Copenhagen with the docks and all. But it's not as nice as Copenhagen. It was not a movie, more like a commercial or something like that, because I was only there very briefly for three days. But it was definitely a job.
Did you do a junket for "The Living Daylights" in Copenhagen?
Maryam d'Abo: No. Never. I did Vienna, a big junket, and we premiered in Amsterdam.


Your book and documentary has made you quite the authority on the subject of Bond girls. Where do you stand on the whole "Bond girl" versus "Bond women" issue?
Maryam d'Abo: I think it's all rubbish. It's just vocabulary, you know, different terms. If it makes the girls better to be called Bond women today, then that's fine. There are all these different interpretations. Honor Blackman did said in my documentary, "Bond Girls are Forever", that there was a difference between Bond women and Bond girls. Bond girls were the girls around the pool, and the Bond women were the roles with meat, you know, who had an actual role with Bond. So Bond girls is fun because it was 60s, 70s, it's part of a period. And it also means humour. Some people might take it as quite sexist, and that it's better to say Bond women, to empower women. I have no ... I think I was born in the era of Bond girls even though my character was in a story where Bond was more monogamous. He only had one girl and didn't sleep around in "The Living Daylights".
I rewatched all the Bond films in a marathon some years ago, and it struck me when I got to the 70s that in the three first films, all written by Tom Mankiewicz, the Bond girl is not very bright. Do you think that's where the whole stereotype of the Bond girl being a bimbo comes from? For instance, Tiffany Case starts out being very strong but is kind of a twit at the end [of "Diamonds are Forever", 1971]. And then there's Mary Goodnight [in "The Man with the Golden Gun", 1974] and Solitaire ["Live and Let Die", 1973] who Bond really does not treat very well.
Maryam d'Abo: No. There was more sexism in the way the girls were portrayed in the 70s. They were even slapped on the face, on the bum. This you would not be able to do today, it would be politically incorrect. Actually, in "On Her Majesty's Secret Service" (1969), James Bond slaps the Contessa in the face. I think Roger Moore did that with Maud Adams' character in both "Octopussy" (1983) and "The Man with the Golden Gun". This you could not do today, probably because everything that has come out on the physical abuse that women have been going through, it's all coming out now in the press in the last few years. The producers who keep the machine going, keep the brand going, have to update the scripts to mirror our society and our times. That's why you see the evolution. Things have changed, you know, so they adapt. Like when M became a woman, that reflected the time when Stella Rimington became head of MI-5.
Do you think that's the reason the Bond franchise is still going strong?
Maryam d'Abo: It's a family business, that's the reason why it's going strong. When the family business does not exist anymore, the franchise will collapse. I am convinced about that. I think it's going strong thanks to the Broccolis. End of story. Michael Wilson and Barbara Broccoli are keeping it alive.
I know that Michael G. Wilson is grooming his son to take over eventually.
Maryam d'Abo: Their sons, their nephews at EON Productions, yeah. As long as it stays in the family, there will always be care in keeping the brand alive and following the right ... how can I say? Because he's got to become more modern, but at the same time you don't want to lose the essence of what James Bond was in Ian Fleming's books. When you hear all these stories about, I don't know, a woman going to play Bond, that's all media hype. Or an African-American. I mean, in 50 years time, I have no idea - I won't be alive. Could very much be a black Bond, and why not, that could be quite sexy. But a woman Bond, that wouldn't exist. Or a gay Bond.
It wouldn't be Bond.
Maryam d'Abo: No, it would become something else. So I think as long as the Broccolis are there, it will have its architecture.
I've seen "The Living Daylights" so many times, it was the first [Bond film]I saw in the cinema. But the last time I watched it, I noticed something I'd never seen before: Timothy Dalton [Bond] actually slaps Miss Moneypenny on her backside. It's very discreet, it happens off-screen. But it's there.
Maryam d'Abo: Well, you know more than I do. I can't remember.
In your documentary, Luciana Paluzzi talks about the curse and the blessing of being a Bond girl. Was it ever a hindrance for you? Did it stop you from doing what you wanted?
Maryam d'Abo: No, I can only blame myself. When you do a Bond movie, you get a huge amount of exposure that you don't get in other films necessarily, unless you're a movie star. I had an enormous amount of exposure through the press, the medias. So you have to then come on to something that is good and is gonna be successfull, and I went straight onto a TV series ["Something is Out There", 1988] which was supposed to be a massive hit. They spend a lot of money on it, it was for NBC with two leads in a one hour show in America. But there were a lot of obstacles. The pilot came out and was a succes, and then there was a writers' strike, and the series didn't work in the end, and it bombed. So that was my last thing. Then I did a lot of TV movies and all that. I worked a lot, but never on something that had an impact internationally. So I think that's the luck of the draw.
There are certain career choices that I made that, if I'd stayed in Paris – I'm bilingual – and only focused on being an actress in Paris, I might have had a more focused career in France, because I did have big opportunities there. But I had a life where I moved around a lot, and lived in L.A. and came back to London, did a lot of different things, theatre and all that. It's only a curse from the outside perspective, because "I haven't done anything since Bond" - well, it's not true, I've worked non-stop. But I've never done anything with the same impact as Bond.
There are very few people who come out of Bond who make it as successfull movie stars. Pierce Brosnan has been extremely lucky because he's had a streak of being in all these good films out of Bond. He made a mark, and he's done very well. His career went with him, he was very lucky. Timothy Dalton, who was my Bond, is a really good actor if not a better actor than Pierce, I think, personally. His career didn't go the same way, commercially. That doesn't mean he's not working. You see what I'm saying? So it's only your perception of how somebody makes it.
Today, it's much easier to cross over. It is true that at the time of Luciana Paluzzi, you were ... not blacklisted, but the fact that she had done Bond [meant] she couldn't cross over and do a [Luchino] Visconti film. They did not want to see her because she had been in a Bond movie. But today, actors cross over, and I was right at the cusp of when actors could go from commercial fluff to artistic [projects]. Just at the cusp.
It's always gonna be harder for women anyway because there are not as many great parts for women. That's always gonna be a fight for all actresses. I'm not the first one to say that - Meryl Streep has talked about that - and especially middle-aged women, the [?] gets smaller and smaller.
There are so many great middle-aged actresses that we barely ever see in anything.
Maryam d'Abo: Exactly. I can name them: Miranda Richardson, Juliet Stevenson - it goes on and on. That's the reality. I don't think it's Bond in itself. It might have been in the 60s and 70s, but also you have to remember, in those days [when] Ursula Andress was cast, beautiful Ursula, and George Lazenby, they were not actual actors. So they had to learn on the lot. But they've been casting actors with solid experience for the last 15 years. So they are actors, it's a job, a gig, and they go on to the next. The Halle Berrys, Rosamund Pike, they're all really good actors. But the reality of the business is that it's much harder for women.
Sadly. Do you think it's changing? People are talking about it.
Maryam d'Abo: Not really. We need more stories written around women. It's not enough. Any actress, television, it's always more stories written for men. When I auditioned for drama school, they took six girls and twelve boys. Because there are not as many parts [for women]. You don't get any actress who will have the career of Meryl Streep or Helen Mirren. Those roles are very rare, and Meryl Streep is very vocal about it. It's really hard. I can give you a whole list of marvellous American actresses that we don't see on the screen anymore.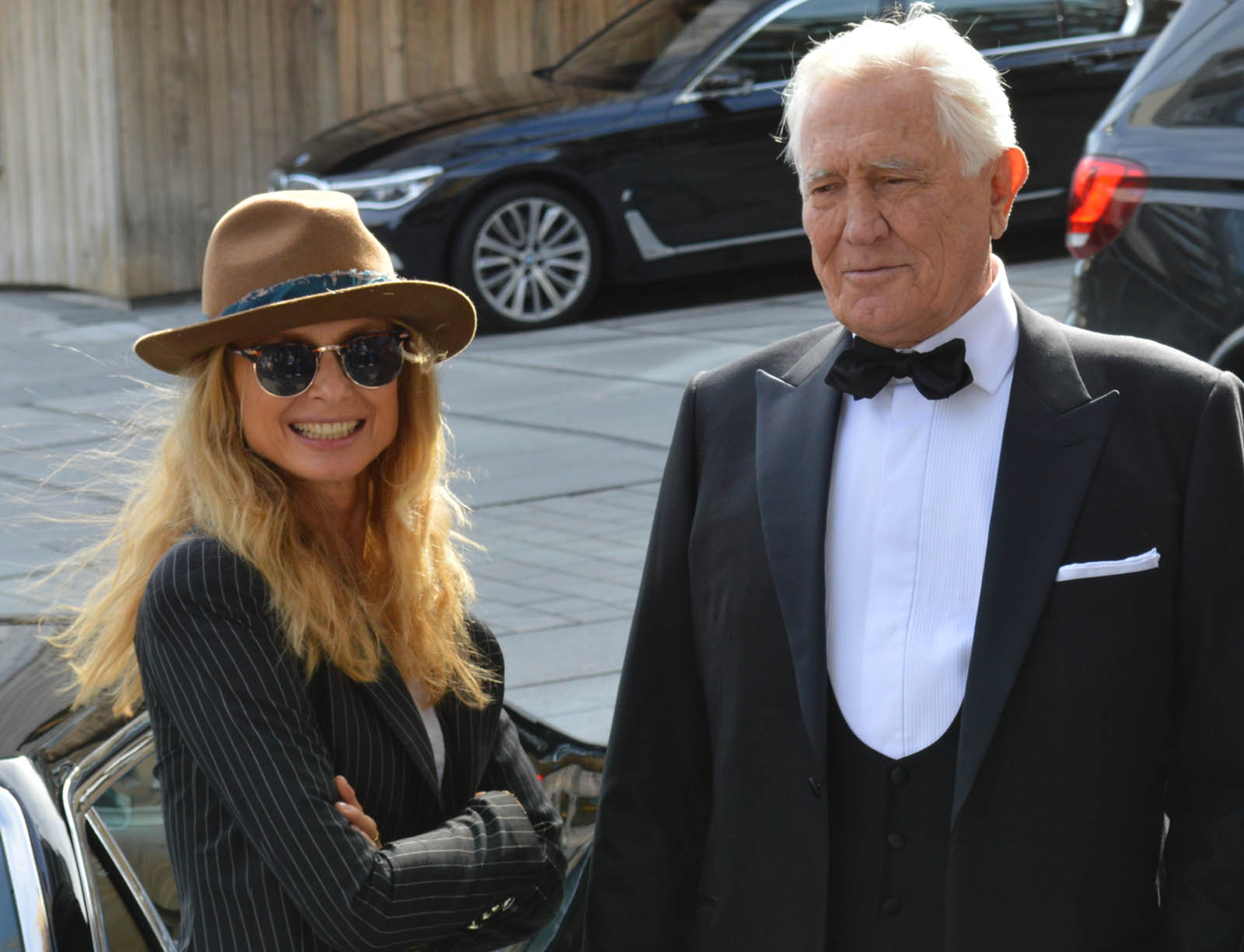 Thanks to Morten Steingrimsen for facilitating the interview.
All rights reserved. Text © Brian Iskov/James Bond•O•Rama.dk
● Read Bond•O•Rama.dk's interview with Martine Beswick and Caroline Munro, part I (Oslo 2016)
● Read Bond•O•Rama.dk's interview with Martine Beswick and Caroline Munro, part II (Oslo 2016)
● Read Bond•O•Rama.dk's interview with George Lazenby, part I (Oslo 2016)
● Read Bond•O•Rama.dk's interview with George Lazenby, part II (Oslo 2016)