FEATURE
Ace stunt driver (and Matthew Perry look-alike) Ben Collins turns 41 today.
Ben Collins doubled Daniel Craig during the opening Aston Martin car chase in the James Bond film "Quantum of Solace" (EON Productions, 2008). He has also previously incarnated the mysterious The Stig on BBC's "Top Gear".
This exclusive interview with Ben Collins took place during the "Bond in Motion" press day at London Film Museum, 18 March 2014.
All text © Brian Iskov/James Bond•O•Rama. 
Ben Collins, any items you'd fancy from the "Bond in Motion" exhibition?
There's nothing much here you wouldn't want to take home. The jetpack [from "Thunderball", 1965] would be brilliant for commuting. There's a dodgy little Renault 11 that had its roof decapitated in "A View to a Kill" (1985). I like that because the car chase was so wild. If I could take one home, it would be the DB5, obviously, because it's such a timeless look.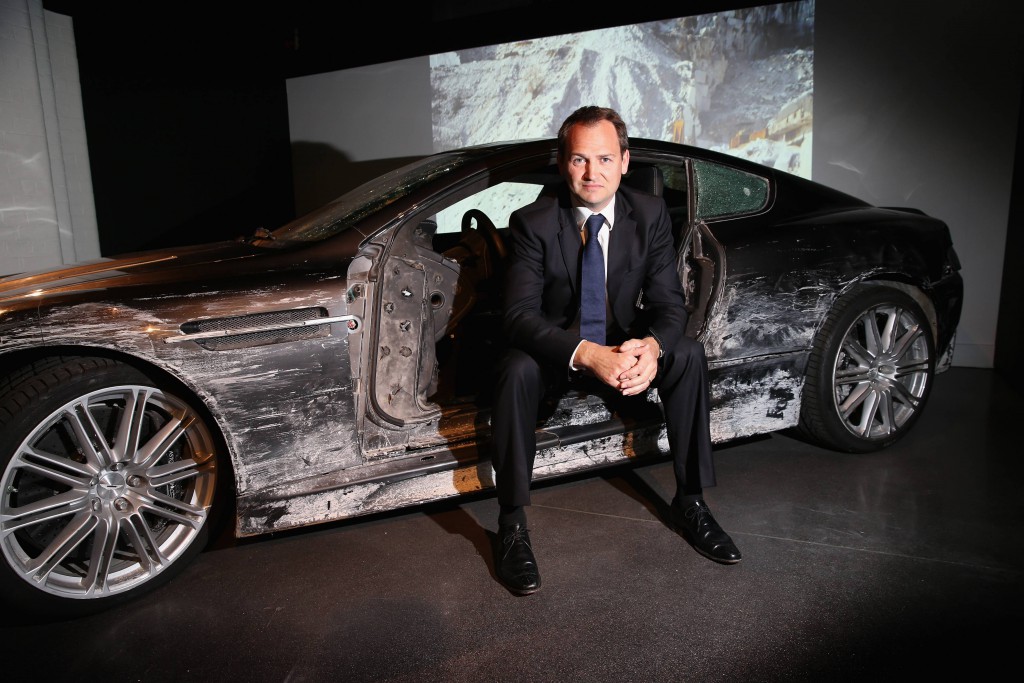 You drove the Aston Martin DBS in the "Quantum of Solace" (2008) opening car chase. What was it like for you as a race car driver to adapt to the stunt world?
My job is normally about protecting the car and not putting dents in it. In "Quantum of Solace", the door gets ripped off, and the car gets smashed to bits. We pretty much destroyed 12 brand-new Aston DBS cars which brings a tear to the eye. But it looked really cool, so who cares!
Sometimes what looks very simple might turn out to be quite complicated. We did one scene in Siena with the car driving through a tunnel, which didn't look very impressive, but the gap on either side of the wind mirrors was less than a centimeter on either side. Suddenly you realise you could look really stupid if you make a mistake.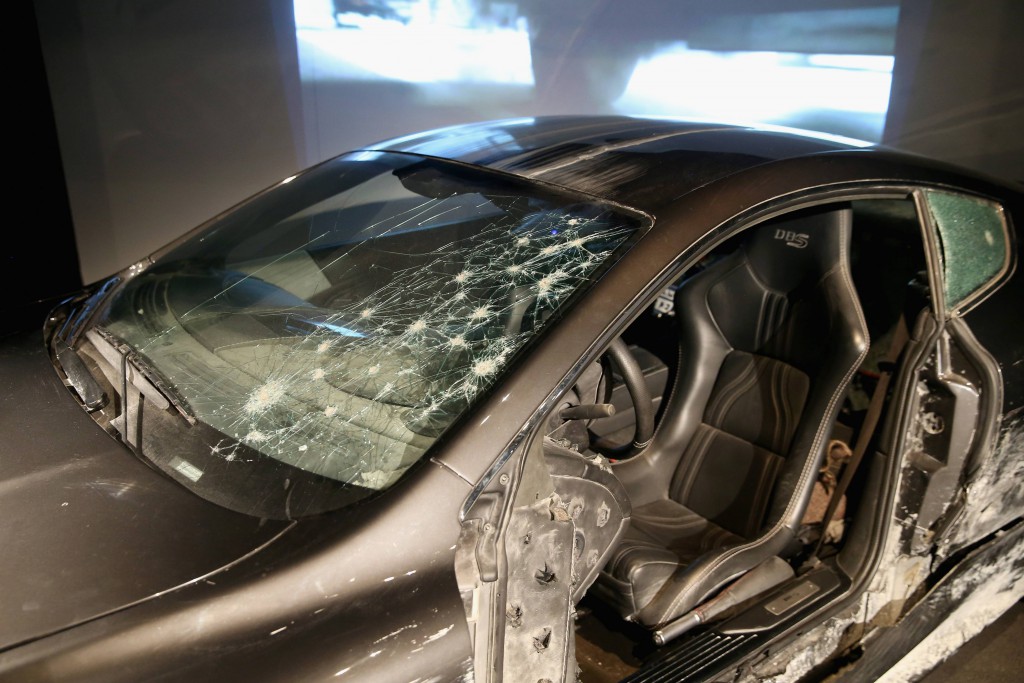 Could you describe what it's actually like, driving an Aston Martin DB5? Because I know I'm never ever gonna get to drive one.
It's very smooth, because you've got lots off the suspension than what we get used to in cars these days. There's no ABS, no traction control - a lot of the bullshit, in a way, that we've been infected with with modern cars, doesn't exist on that car. Some people would be horrified to think that this car doesn't have all the electronic aids, and actually it's just very well-balanced, so in a lot of ways, the old style is much more effective than a modern car.
It's a little bit more complicated to drive, but ten times more rewarding than driving some modern box. And you feel everything in the road. When the car takes a corner, you feel it lean over, you can feel the tyres biting at the tarmac. No power steering. It's just got a lot more feedback, so you feel very connected. It's a super car to drive.
Some would say that Bond's DB5 outracing Xenia Onatopp's Ferrari in "GoldenEye" isn't exactly a plausible scenario.
I guess they were playing with each other, weren't they. They were racing, but not trying to get away from each other. In a straight performance, probably not, and certainly I would say that an Aston DBS is quicker than an Alfa Romeo. But there were a lot of obstacles in Bond's way, and I guess that's what makes the chase exciting.
Thanks to London Film Museum and Ben Collins. Happy birthday, Ben!