FEATURE
Today, veteran James Bond 007 stunt co-ordinator and second unit director Vic Armstrong turns 70. The following interview was conducted during the "Bond in Motion" press day at London Film Museum, 18 March 2014.
All text © Brian Iskov/James Bond•O•Rama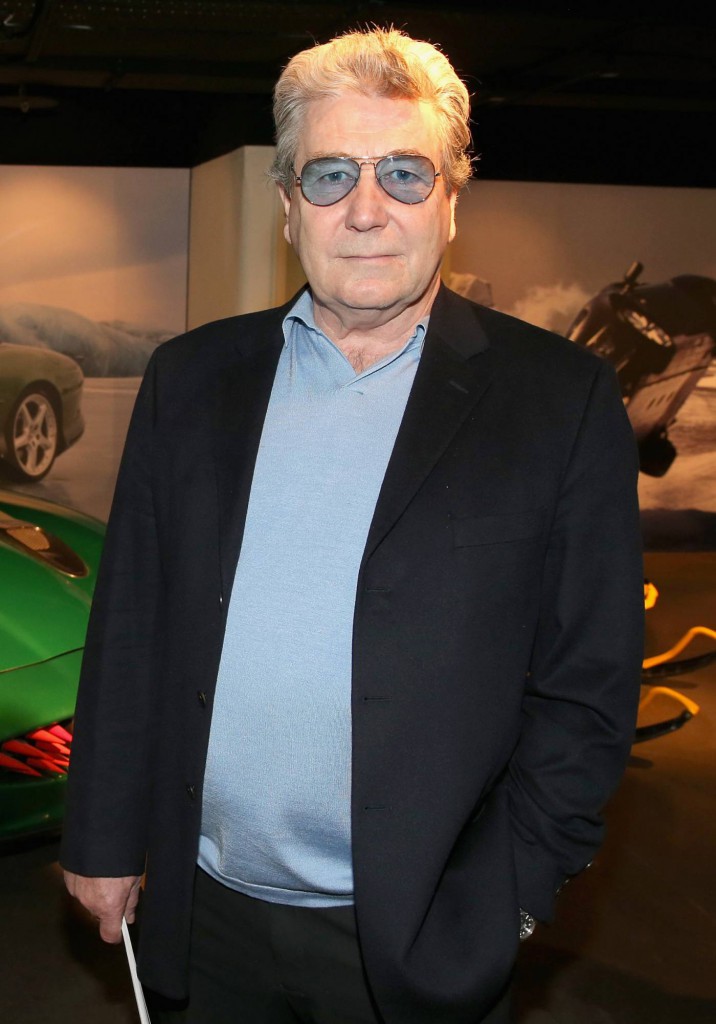 Vic Armstrong, very pleased to meet you. You and the Bond franchise go way back.
Yeah, 1966. Forty-odd years.
Do you have a favorite Bond car?
I did like the Aston Martin. But if I had my choice to pick any one of the cars I've worked with, it would be the BMW Z8. I think it's unique. I got a few cars, I've got a 450 SL C Mercedes, I've got a Bentley Continental GT. I like cars that are pretty and have a certain personality, as all those cars have, and I think the BMW is actually matching them quite well.
Some people didn't care much for the BMW's, mainly because they weren't British.
Yes. All that sort of talk went on, but the sales of BMW quadrupled, I think, after "GoldenEye" (1995). It went through the roof.
And Bond barely used the car in the film.
I know! Did nothing with it, just drove it along. But it quadrupled the sales.

Did you ever get to drive the Aston Martin DB5?
Never. Always wanted to. George Leech, my wife's [Wendy Leech] father, drove it in "Goldfinger" (1964). I'd love to, though. I've always dreamed of owning a DB5, but never did.
Surely the producers would allow you to take it out for a spin.
I guess they would, but [we] never sort of broached the subject.
Would you agree that the appeal of the Bond cars is that, although they are glamorous, you can actually go out and buy one yourself?
I think it's having glamorous cars and seeing them destroyed and just treated with total abandon. That's part of the fantasy that people would love to have. They wouldn't like to have a great big car and wrap it up in cotton wool and be worried about it. It's just being able to afford one of those in the beginning - you know, most people worry about where they park their car in the evening, and he'll just get it and use it as a battering ram. To me, and to the most public, it's a wonderful thing.
Is it about personal freedom as well?
It's the fantasy of living this life that you know you're never gonna be able to live. But for the moment, you go into the cinema [and think], "Well, maybe I could live it. Maybe that could be me. It might be." It's like dreams, sometimes they can come true.
Most, if not all, of Bond's vehicles have a lot of character.
Each Bond car is like James Bond as well. He's sexy, he's ruthless, he's loving, he's got comedy. And I think the Bond vehicles have that same character built into them. They have humour, they have desirability, and functionality, and they can do things better than other people or cars can do them. It's all the same qualities you put into Bond [that] we sort of translate into the vehicles as well. They're an extension of him, 100 percent.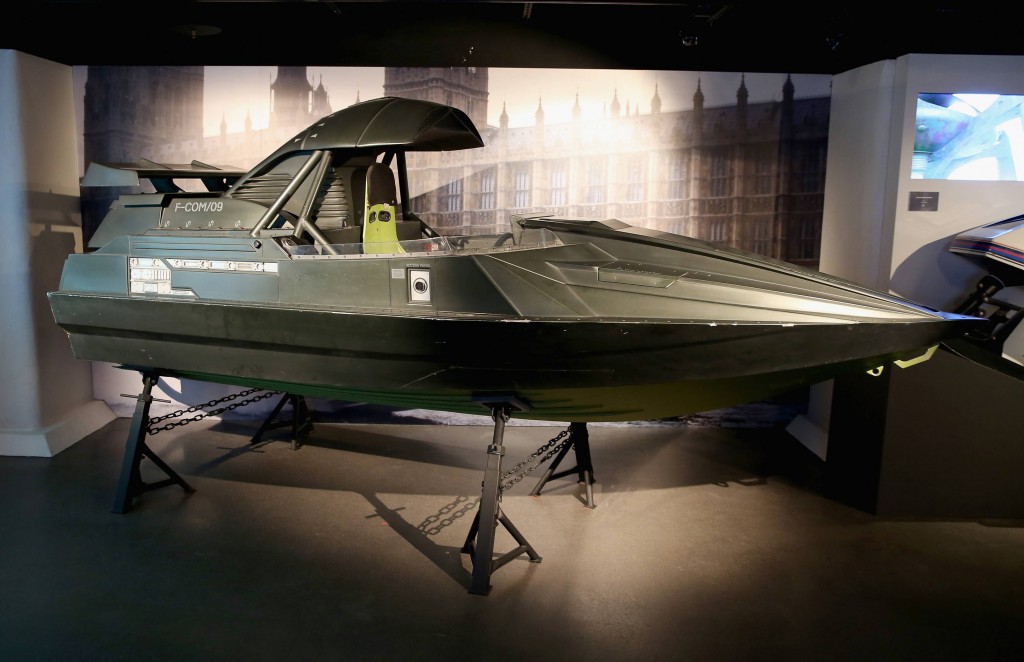 One thing that have always made the action sequences stand out in the Bond films is that they have always been about doing the stunts for real.
Without doubt, the reality of the action in the Bond films is one of the very great aspects of it. It's a huge committee that dreams up these sequences. I have a lot of input, and so have special FX, so do the art department, and the script to the producers. So you sit down and come up with the most crazy ideas, and then you whittle it down until you come up with what the actual end result would be. But on the way of whittling it down, you take out all the things [where you think], "No, you couldn't get away with that." So it is keeping it real, and seeing the actors in those positions.
I did the boat chase on the Thames [in "The World is Not Enough", 1999]; you actually see Pierce Brosnan in that jet boat, the water is hitting his face, and it's taking his breath away. And that's how we got the idea of him doing his tie [while] going under water. We dragged him underneath, he was actually under water, trapped in the boat! It took a lot of courage to do that and still be cool and [adjust] the knot on his tie. Those are the little moments that people relate to and go, "Wow. I'm actually believing what I'm seeing here."
Do you have a favorite among the Bond action sequences that you've directed?
To me, it's the ice chase [in "Die Another Day"]. It was so different from most Bond chases, it's more balletic with two absolutely perfectly matched adversaries going at each other, showing off all their toys. At the end of the day, it's down to their driving capabilities, and it's still stalemate until they come off the ice. It's just like a big chess game set to music, for me.
Have you ever met anyone who liked the invisible car in "Die Another Day"?
No. We fought it tooth and nail in the meetings, but sometimes you get overruled, you know. That and the paraglider thing, whatever it's called. That parachute thing that he opened up. Oh my God. We fought that tooth and nail as well. Some you win, some you lose. Not a bad record, I guess!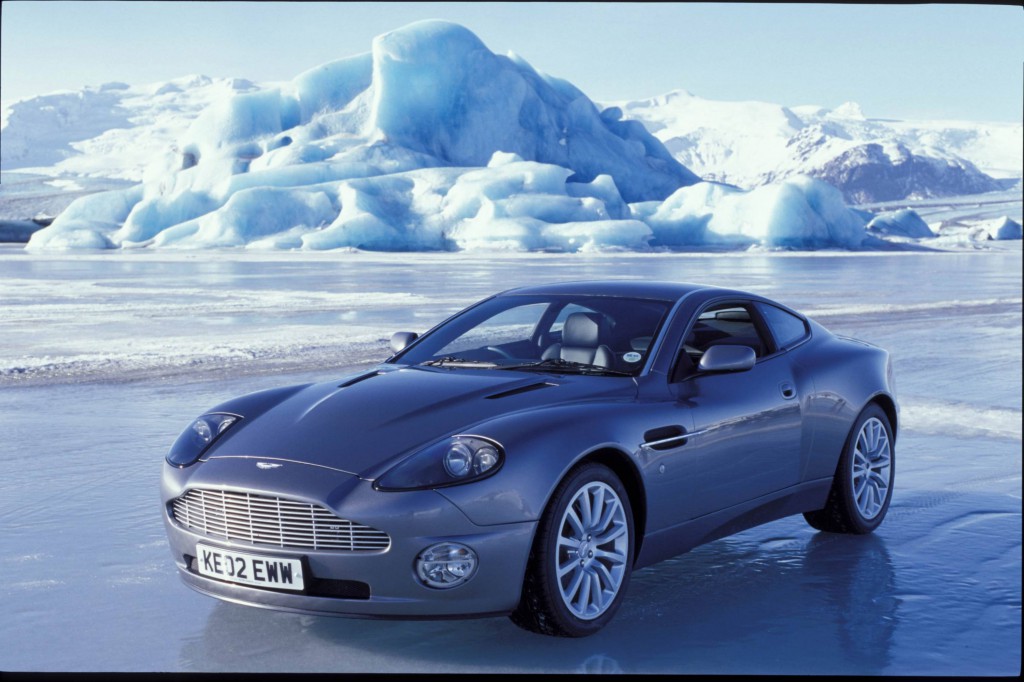 Vic Armstrong's James Bond credits:
You Only Live Twice (1967) - stunts; Ninja #1
On Her Majesty's Secret Service (1969) - stunts; double for George Lazenby
Live and Let Die (1973) - stunts; double for Roger Moore
Never Say Never Again (1983) - stunt co-ordinator; stunts; double for Sean Connery
Tomorrow Never Dies (1997) - second unit director; stunt co-ordinator
The World is Not Enough (1999) - second unit director; stunt co-ordinator
Die Another Day (2002) - second unit director; stunt co-ordinator
Thanks to Vic Armstrong and London Film Museum.
● "Bond in Motion": Interview with Chris Corbould (SFX supervisor)
● "Bond in Motion": Interview with Ben Collins (stunt driver)