Did you know that three years before starring as Solitaire in "Live and Let Die" (1973), Jane Seymour made her film debut playing a Jewish ballerina in a Danish WWII drama?
And that the film, "The Only Way" (1970), was edited by none other than Norman Wanstall, the Oscar winning sound editor of "Goldfinger"?
In the following exclusive, Norman Wanstall talks about his little-known contribution to Danish film history as an editor on "The Only Way" (aka Oktoberdage).
"The Only Way" depicts the historical events of the night between 1 and 2 October 1943 when the Danish people saved several thousand Jews from a raid by the German occupying forces.
In her first speaking part, 19-year-old Jane Seymour plays Lillian Stein, the ballerina daughter of violin dealer Leo (Ebbe Rode) and Ruth Stein (Helle Virkner). When the Nazi security police decide to round up all the Jews in Denmark, the Steins are forced to flee. Luckily, their resourceful downstairs neighbour Mr Petersen (Ove Sprogøe) is a member of the Danish resistance and manages to get the Steins out of Copenhagen and to the coastal town of Gilleleje, where fishing boats carry the evacuated Jews across the Oresund strait to neutral Sweden.
Director Bent Christensen also co-wrote the original script for "The Only Way" with well-regarded Danish author Leif Panduro. Their previous collaboration "Harry and the butler" (Harry og kammertjeneren, 1961) was nominated for an Academy Award in the category Best Foreign Language Film.
Apart from Jane Seymour and Martin Potter as Lillian's boyfriend, the entire cast of "The Only Way" consisted of Danish actors performing in English. As the story of the Danish resistance operation in 1943 was fairly well-known outside of Denmark, the film's producer, Mogens Skot-Hansen, decided that shooting in Danish would hinder the film's chances internationally. The film was co-produced by Danish company Laterna Film and the American-owned Hemisphere Productions, making the film an official Danish-Panamanian collaboration. Unfortunately, "The Only Way" was not much of a success neither in Denmark (where it was called "Oktoberdage", ie. October Days) nor abroad.
Norman Wanstall, now aged 81, was sound editor on four of EON Productions' James Bond 007 films from 1962 to 1967. He has long since left the film industry but was happy to share his memories of editing "The Only Way" in this exclusive e-mail interview with James Bond•O•Rama.
Bonus trivia: Since "The Only Way", two other Danish films have told the story of the resistance operation in 1943: "A Day in October" (En dag i oktober, Kenneth Madsen, 1991) and "Across the Waters" (Fuglene over sundet, Nicolo Donato, 2016).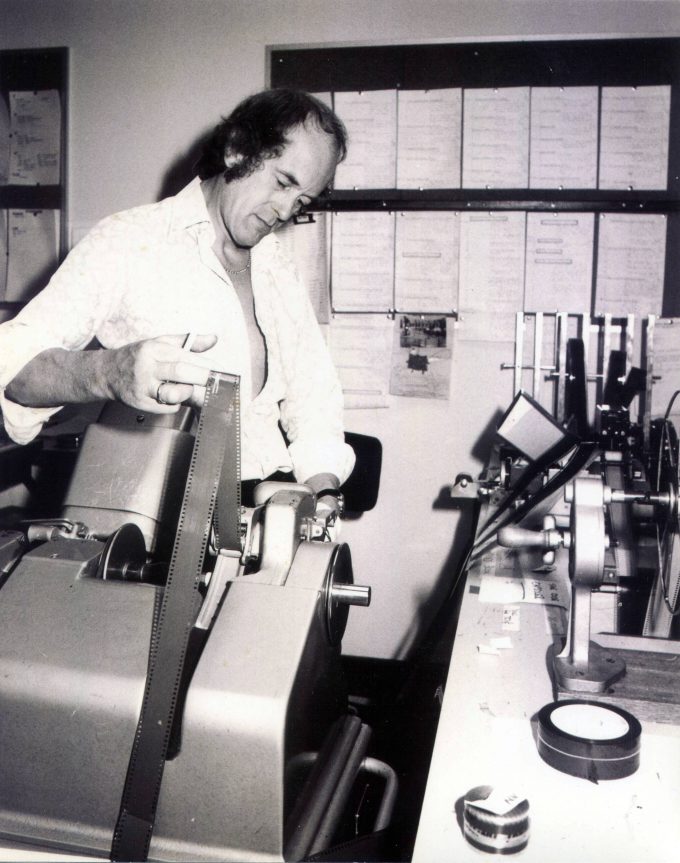 Norman Wanstall, what are your memories of working on "The Only Way"?
I have wonderful memories of working on "The Only Way". As the film was to be made entirely in Denmark the producer knew I would be away from home for a long time so he invited my wife and young daughter to stay in the country with me. This was most unusual and certainly the only time I recall a family being invited to join a technician abroad. As you can imagine we had a very happy time living in Copenhagen and as my daughter was three years old she was allowed to attend a school where she enjoyed the company of the Danish children. By the time we left we could tell she had begun to learn some of the Danish language.
The house rented for us by the producer belonged to a family whose son was well acquainted with the Danish Ballet Company, and it just so happened that my wife had studied at the Royal Academy of Ballet in London. As a result my wife was introduced to the members of the Company and they spent many happy hours together.
As a family we loved Copenhagen. Our house was on Tuborgvej and we could see the huge sign of the Tuborg brewery. We were also fascinated by a shopping street in the town which was only for pedestrians and not cars ("Strøget", ed.). We called it our "walking street" as we had never seen one before. Now of course most towns in the UK have "walking streets" but in those days they didn't exist. At weekends we visited other places such as the Little Mermaid statue which we loved very much.
It was of course interesting for me as the only Englishman to be working entirely with a Danish crew and I was surprised that the lead actors weren't also Danish, especially as Jane Seymour and Martin Potter were not well known. I'm pleased to say that we all worked very well together and it was a happy experience for me.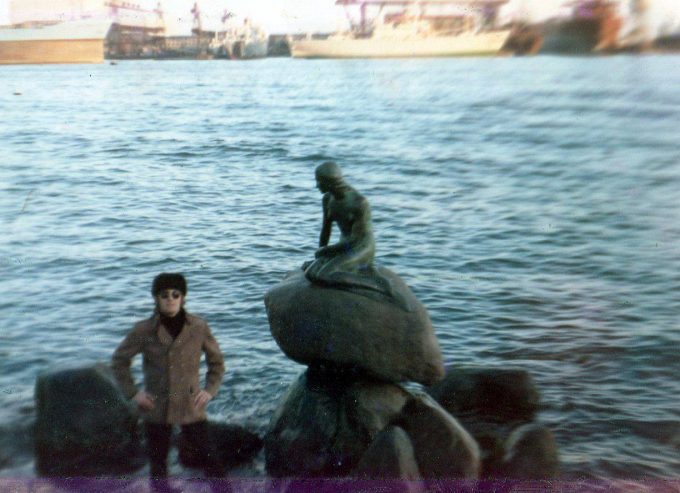 How did you get involved in "The Only Way"?
As you know, the film industry is entirely freelance and a technician's life is constantly changing. In spite of having a successful career as a Sound Editor it was always my ambition to become a Film Editor and finally I was given my chance by Twentieth Century Fox on the film "Joanna" (1968). It was a "swinging sixties in London" type of film and the director (Michael Sarne, ed.) allowed me to be unconventional in the way the film was edited. As a result the editing was praised by the critics and I was contacted by other producers including Barry Levinson (not to be confused with the namesake director, ed.). When I read his script for "The Only Way" I was very impressed and agreed to join his team A small group of the Danish team came to see Barry and me in London and I was able to explain why a couple of scenes in the script would not work. They were very happy to hear what I had to say and made the changes.
What was the director, Bent Christensen, like? Did you work well together?
I thought Bent Christensen was excellent to work with and he was always open to ideas. If I suggested how a scene could be improved he always listened and made the change I suggested. He did a very good job and I doubt any other director could have done better with the budget they had. I was very proud when the film was finished and he came to our house with a gift and as he left he said … "I learn a lot from you!"
The film had a cast of established Danish actors (i.e. Ebbe Rode, Helle Virkner, Ove Sprogøe) introducing a very young Jane Seymour in her first speaking part. Did you get to know any of the actors?
As a film editor has no reason to visit the crew while they are shooting the film it's unusual for them to become close to the actors. Only when an actor returns later to re-record certain lines of dialogue does the editor sometimes meet the actors but that is normally the job of the Sound Editor. I did enjoy the company of Jane Seymour sometimes but I rarely met the other actors.
Were you happy with the finished product?
I thought the final film told the story very well especially as few people are aware that the events actually happened. There was one scene shot by the second unit that unfortunately did not work very well and I was disappointed because it could have created a lot of tension. It was the scene in which the group were packed in a vehicle and they had to hold their heads down as they approached a check-point. The unit had not shot the scene long enough so it was all over too quickly. I also was concerned about Jane and Martin sounding too English! I think Danish actors would have been better.
How was your time in Denmark?
Altogether my family and I had a wonderful time in Denmark although the car I brought over was damaged by all the snow and ice we encountered. Soon after the film was completed I went to Israel to edit another film so my wife returned to Denmark to spend time with the friends she'd made. That showed how much she'd enjoyed her time there.
Danish of course is a very difficult language to learn but you'll be pleased to know that we learnt enough to go shopping alone.
A very special thank you to Norman Wanstall and Morten Steingrimsen.
The Only Way (Oktoberdage). Denmark-Panama 1970. Director: Bent Christensen. Screenplay: John Gould based on a treatment by Bent Christensen and Leif Panduro. Cinematography: Henning Kristiansen. Music: Carl Davis. Editor: Norman Wanstall. Production companies: Laterna Film, Hemisphere Productions. Running time: 85 min. Danish theatrical release: 20 October 1970. Released on region-free DVD by VCI Entertainment in 2010.
Framegrabs:
Jane Seymour, Ebbe Rode, Helle Virkner and Ove Sprogøe in "The Only Way" (1970) - framegrabs