From 19 to 25 May 2001, The Royal Danish Ballet in Copenhagen performed three contemporary ballet choreographies as an end of season show called "Shaken Not Stirred".
The flyer, pictured below, was heavily influenced by the James Bond films, as was the third and final part of the performance, entitled "Off the Record". Artistic director Aage Thordal-Christensen choreographed this "highly dramatic and strongly sensual dance inspired by 70's spy thrillers".
The use of original music scores from EON Productions' film franchise was nixed due to rights issues. Instead, Norwegian-Danish DJ duo Ben Horn (Mikkas and Lars B) put together a suite of "classical music with elements of new electronic genres such as electronica, two-step and drum'n' bass".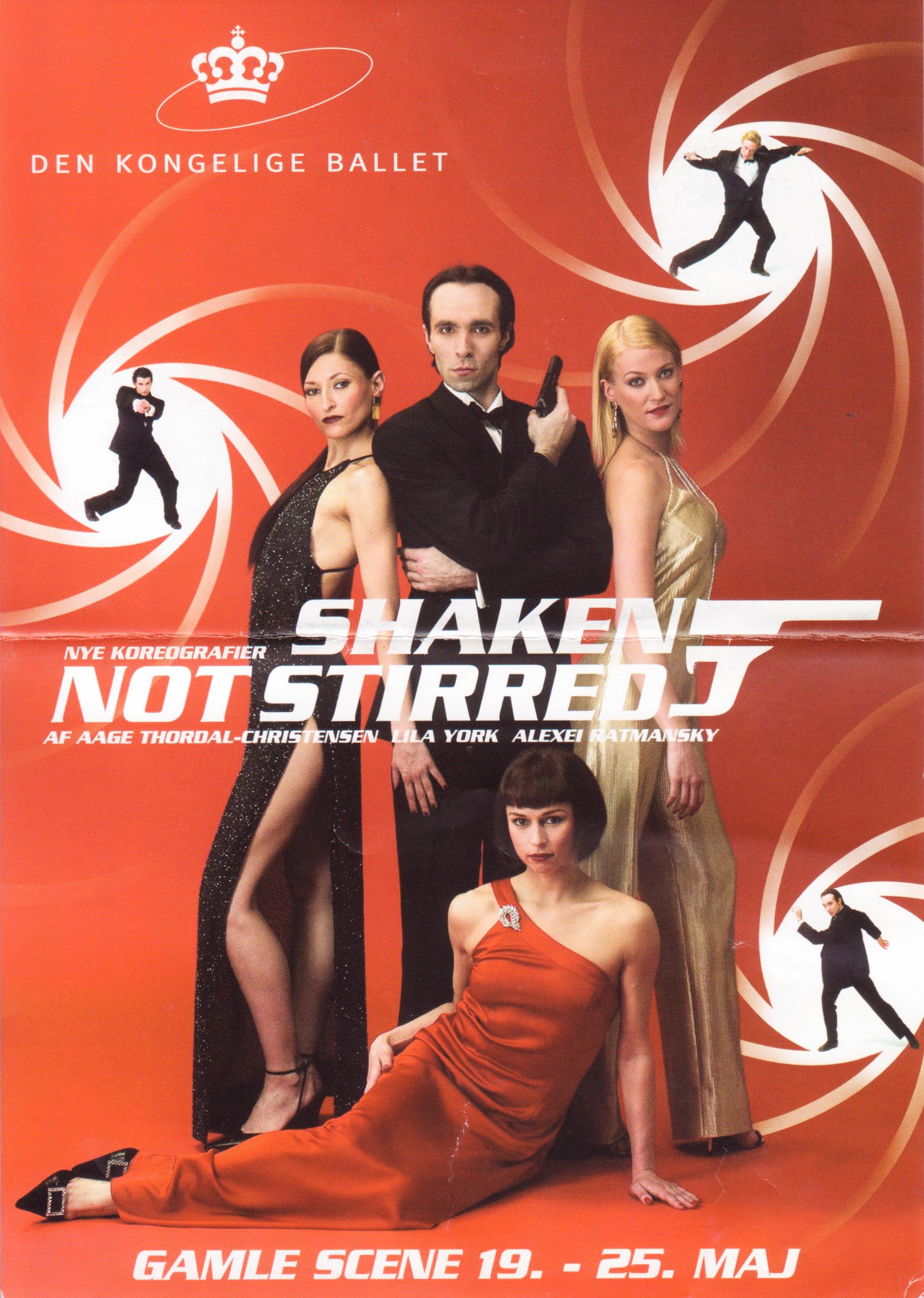 In reviewing the ballet for Danish daily Berlingske Tidende, critic Erik Aschengreen regarded the Bond-inspired "Off the Record" as the weakest part of the programme. On May 20th, he wrote:
"A new soundtrack, attractive lighting, good-looking sexy girls and suave guys in tuxedos could not save the ballet. Thighs, pirouettes, and macho attitudes were all present, but a unified idea was lacking, and the ironic approach and the choreographic inventiveness were both too modest. There's nothing wrong with wanting to try new things, but this is done better in variety theatres."
Morgenavisen Jyllands-Posten's critic Henrik Lyding agreed:
"Most of all, "Off the record" looks like a bit of friendly evening entertainment at the annual meeting of the Men's Fashion Council which, strictly speaking, neither the Royal Ballet dancers nor their audience should be troubled with."