COMIC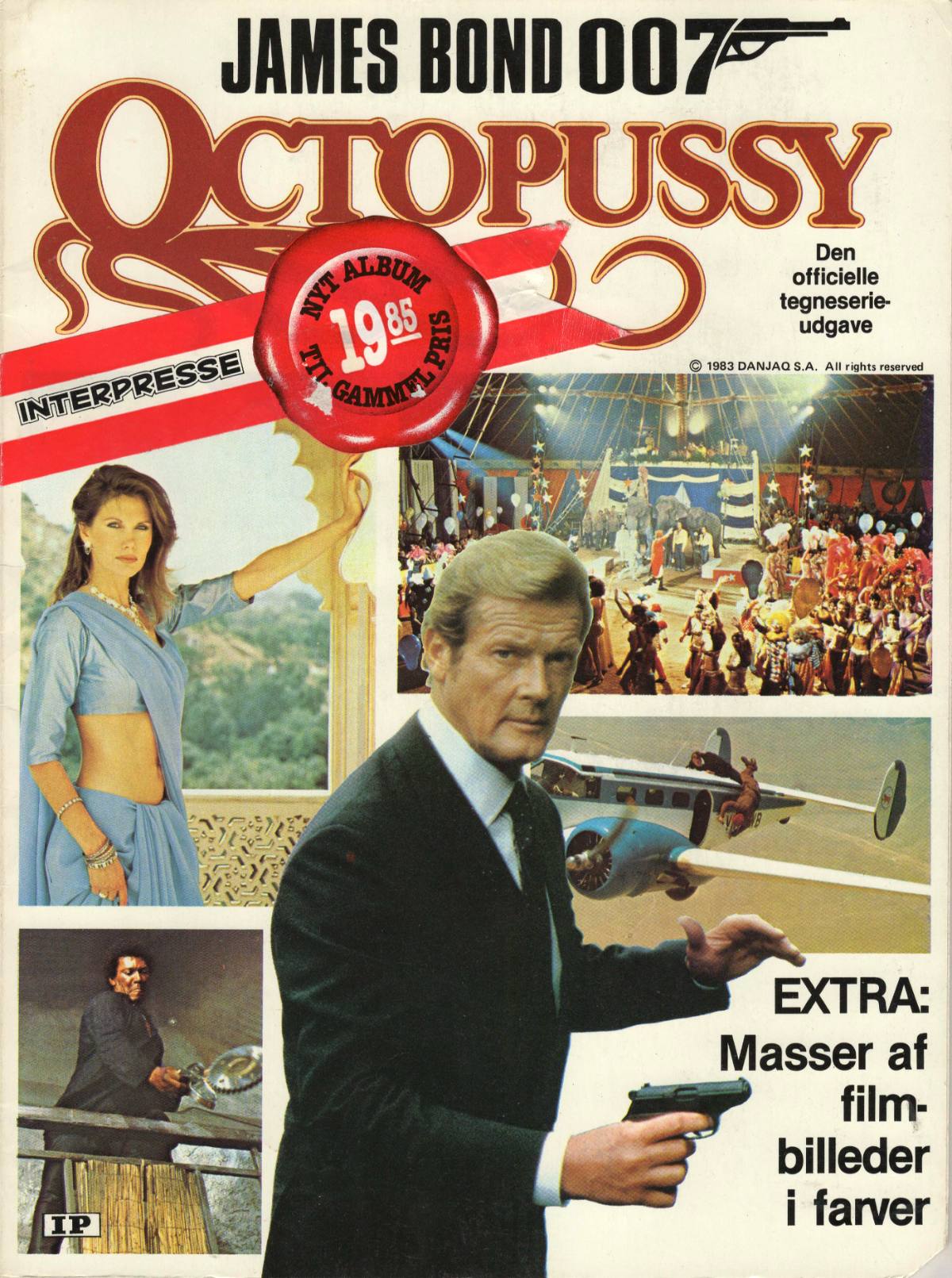 Writer: Jack Sutter based on the "Octopussy" film screenplay by Richard Maibaum, Michael G. Wilson and George Macdonald Fraser
Artist: Frederico Maidagan
Publisher: A/S Interpresse
Editor: N/A
Cover: Colour stills of Roger Moore, Maud Adams and William Derrick from the film "Octopussy"
Format: 52 page album
Publishing date: 1983
Content:
"Octopussy" (44 page comic book)
2 x half-page colour stills of Roger Moore in London and India
"James Bond 007": 2 page feature about the film "Octopussy" with colour stills
Full-page colour photo of Roger Moore and Kristina Wayborn (Magda)
Back cover: full-page colour photo of Roger Moore in "Octopussy"
Notes:
In 1983 Interpresse published "the official comic book adaptation" of EON Productions' recently released James Bond 007 film "Octopussy".
The comic was produced by Swedish publishing house Semic who in 1982 had begun producing new stories for the long-running Swedish, Norwegian and Danish James Bond 007 comic books. The Semic adaptation of "Octopussy" differs greatly from the vastly superior Marvel Comics movie adaptation published in the US and UK.
The film's screenplay was adapted by British comic book writer Jack Sutter with artwork by Spanish artist Frederico Maidagan. Two years later Maidagan did an even shoddier movie adaptation of "A View to a Kill" for Semic (this album was never released in Denmark).