COMIC

Around 1978, Interpresse published this collection of four previous issues of the "James Bond Agent 007" comic book: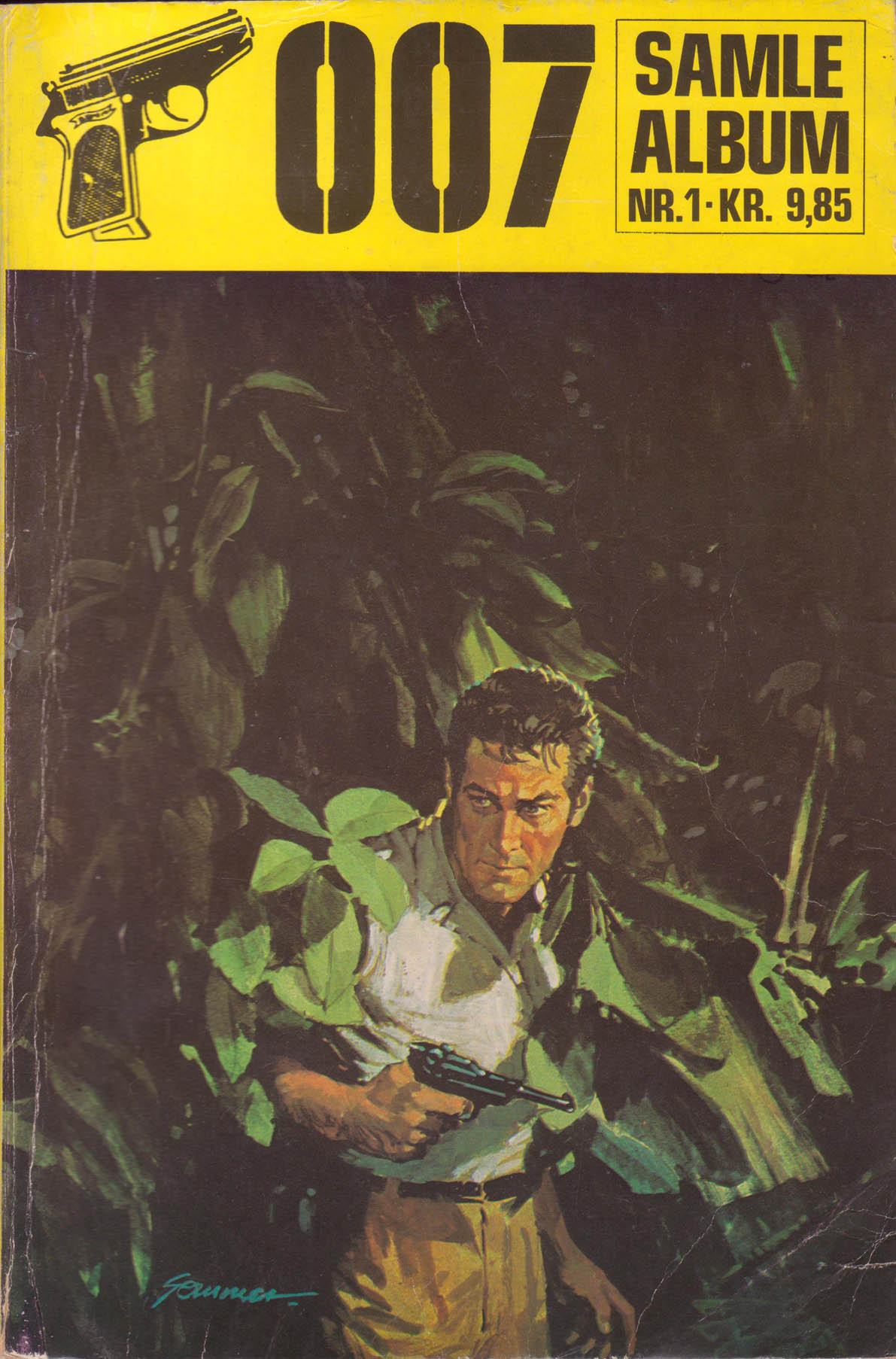 ● No. 42: "Undervandsdøden" (Octopussy)
● No. 36: "Operation Sommerfugl" (Beware of Butterflies)
● No. 43: "Dødelig opgave" (From a View to a Kill)
● No. 40: "Hjernevasket" (The Man with the Golden Gun pt. I + The Living Daylights)
Carsten Søndergaard, the editor of the "James Bond Agent 007" comic book at that time, explains the rationale behind the "Agent 007 samlealbum" collection - exclusively for Bond•O•Rama.dk:
"The purpose of the collection was merely to re-distribute the unsold issues that the retail sellers returned to the publisher. This was common practice for several magazines, and the issues were simply bound together out of order and distributed in this form by either Interpresse or wholesale dealers who redistributed comic books and crossword magazines to gas station kiosks. One of these was "Sortsø Forlagsservice", a sideline business for the crossword puzzle publisher "Deres forlag". This was also known as a "propaganda offer" as stated on some of the covers. I don't recall if we did more than one of these collections of "James Bond Agent 007"."
The man depicted in the front cover artwork bears little to no resemblance to the James Bond character in the actual comic. Carsten Søndergaard says:
"The style is unmistakably Spanish. Almost all of our cover artwork was licensed from Spanish agencies such as Bardon Art and Selecciones Ilustradas. The artist were never named or credited. This image was probably chosen because someone thought that the character looked just a tiny bit Bond-like."
Back cover: