COMIC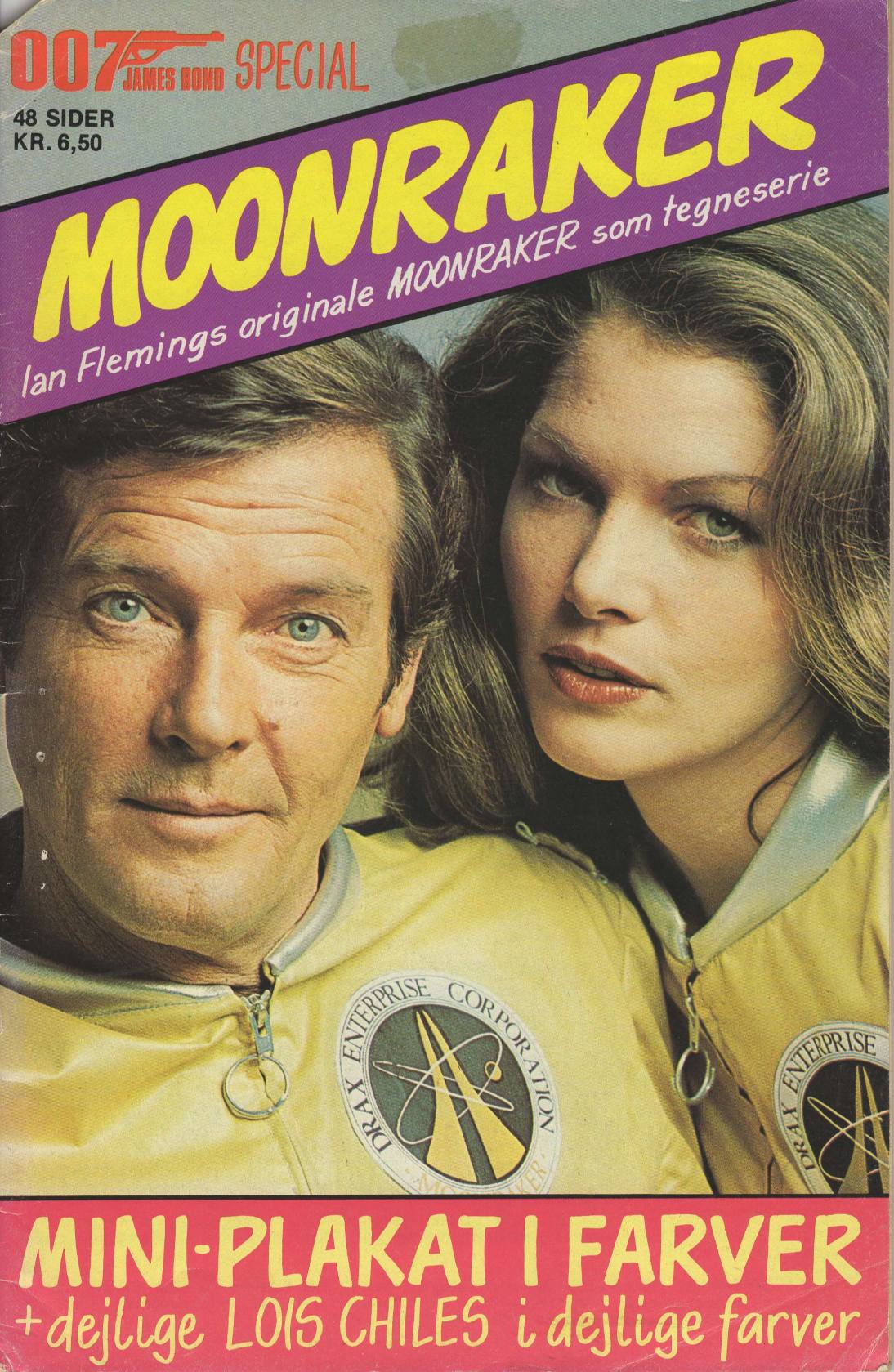 Writer:
Henry Gammidge (uncredited) after Ian Fleming's novel "Moonraker" (1955)
Artist:
John McLusky
Publisher:
 A/S Interpresse
Editor:
 Carsten Søndergaard
Cover art:
 Colour still of 
Roger Moore
 and 
Lois Chiles
in "Moonraker" (EON 1979)
Format:
52 pages
Publishing date:
1979
Originally published in the UK:
Daily Express 30.03.-08.08.1959
Danish reprint of:
James Bond 007 no. 7 (1966)
and
no. 31 (1975)
Content:
"Moonraker" (39 pages of newspaper strips reformatted to 17x26 cm magazine format)
"Gammel skurk i nye omgivelser" [Old villain in new surroundings] (1 text page with B&W stills of Roger Moore & Lois Chiles and Michael Lonsdale in "Moonraker")
"James Bonds fjender: Hugo Drax" (1 page excerpt from the Ian Fleming novel "Moonraker"
"Postbudet" [The postman] (8 page non-Bond comic)
4 page pull-out color spread with Richard Kiel and Roger Moore in "Moonraker" (with full page b/w photos of Richard Kiel and Roger Moore and the Q boat on the reverse)
1 page with 8 b/w stills from "Moonraker"
back cover full page color photo of Lois Chiles
Note:

Interpresse published this Agent 007 James Bond special to coincide with the Danish theatrical release of EON's "Moonraker" (1979).