COMIC BOOK

From 1982 to 1991, Swedish publishing house Semic AB were licenced by Glidrose Publications Ltd. (i.e. the Ian Fleming estate) to produce new and official comic book adventures starring James Bond 007 for the Scandinavian market.
Most of these stories ran 24 pages in black and white and were stand-alone comics made specifically for the 17x26 cm magazine format by Spanish artists. The scripts varied wildly in style as well as quality and ran the gamut from subdued spy stories to ridiculous science fiction adventures featuring robots and clones. The latter ones were usually the work of British writer Jack Sutter who was by far the most prolific writer for the Swedish, Norwegian and Danish James Bond comic books.
Jack Sutter passed away in 2020. All of his original James Bond scripts were lost to water damage some years earlier - except for one typewritten treatment for the James Bond story "Doctor Glass". Thanks to Sutter's daughter, James Bond•O•Rama.dk are now in possession of Sutter's first draft for the story eventually named "Deadly Double".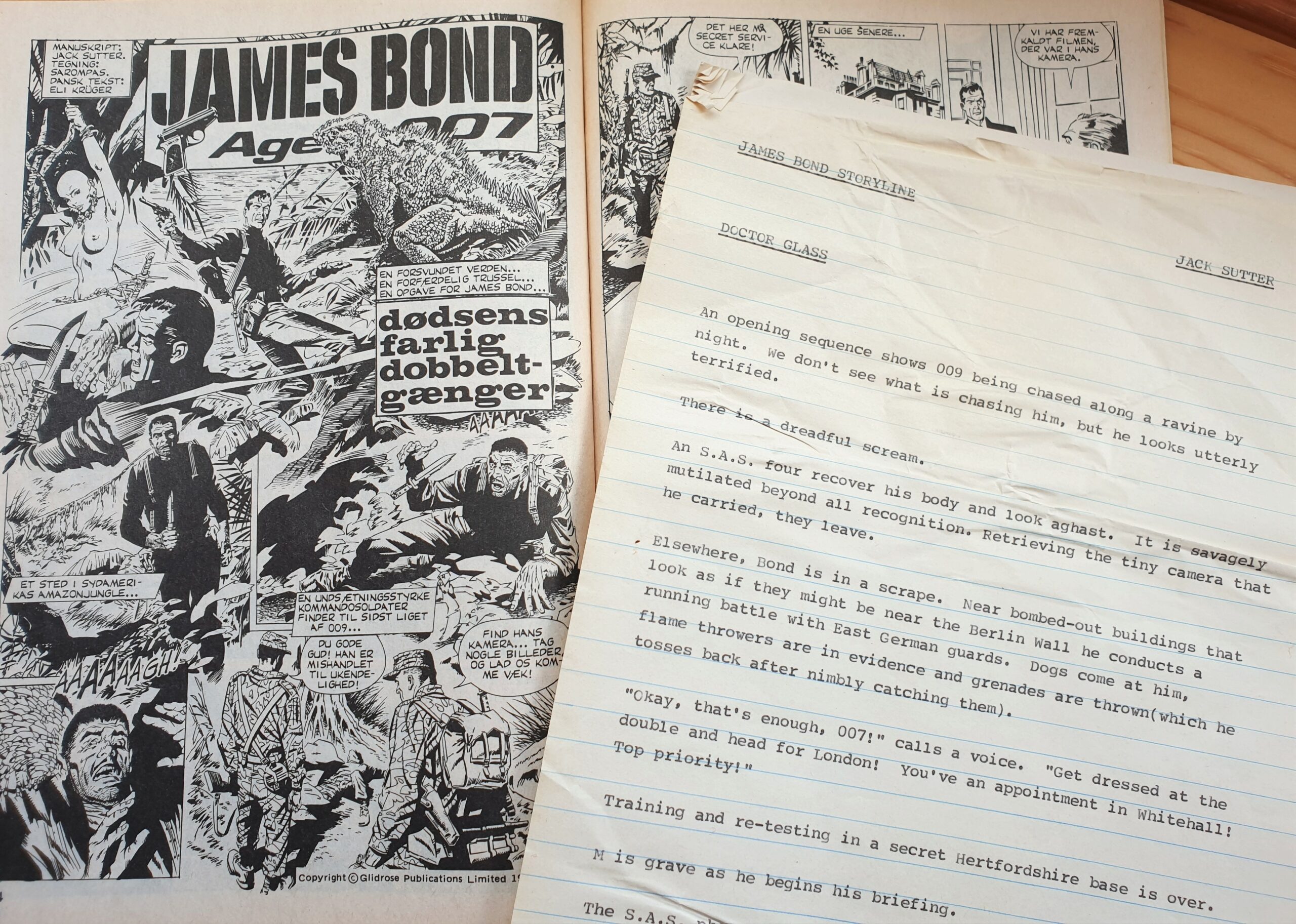 In Denmark, "Deadly Double" was published as "Dødsensfarlig dobbeltgænger" in the anthology series Agent X9 no. 112 issued by Interpresse on April 27, 1988. One notable change from Jack Sutter's first treatment is that the villain was originally called Ernst Stavro Blofeld! Eventually this was amended to "Faust the Anarchist". In the final version of the comic Bond expresses surprise upon meeting Faust even though the villain has never before or since appeared in any kind of authorized James Bond litterature. One might wonder whether someone at Glidrose Publications alerted Semic to the fact that they did not have the rights to utilize the Blofeld character in the comics?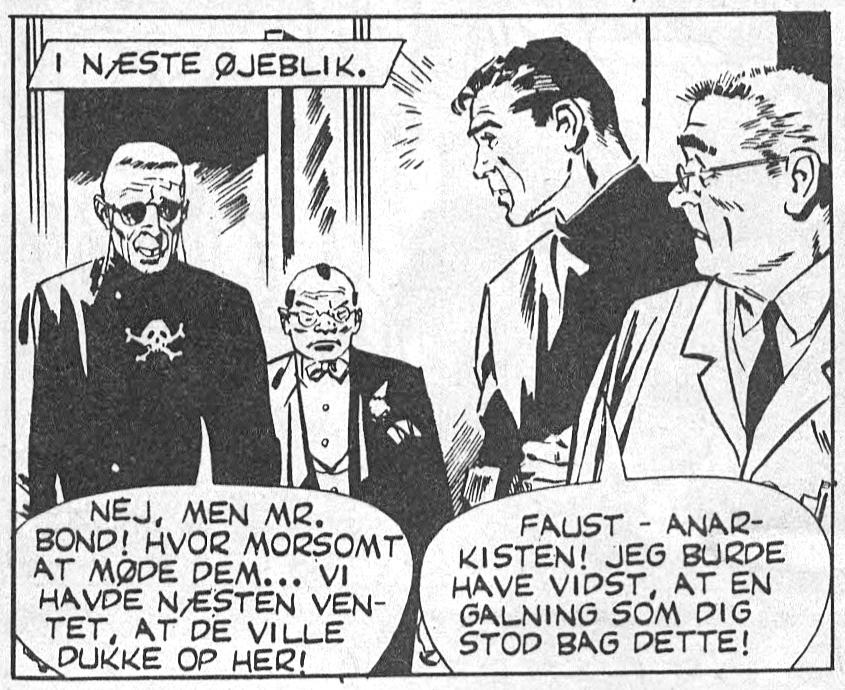 Below you will find Jack Sutter's full treatment for "Deadly Double" as well as the first two pages of the final version drawn by Juan Sarompas.
A very special thank you to Andrea Bellavia.