In this new blog series James Bond•O•Rama.dk will attempt to cover every connection to Denmark seen on-screen in the James Bond 007 film series. If you spot a detail that we have missed, please fill us in!
● When Rosa Klebb (Lotte Lenya) and Kronsteen (Vladek Sheybal) are reporting to their leader Ernst Stavro Blofeld (Eric Pohlmann) on a SPECTRE boat, he is sitting at a desk created by Danish furniture designer Bodil Kjær (born 1932).
Cabinetmakers E. Pedersen & Søn produced the free-standing working table from Pao Ferro wood on a chromium-plated steel frame. Kjær originally designed the desk in 1959 as part of the "Office Units" collection for the Massachusetts Institute of Technology. This very fotogenic example of Danish Modern later found its way onto the silver screen in "You Only Live Twice" (EON 1967) and "On Her Majesty's Secret Service" (EON 1969). Allegedly, both Sean Connery and Michael Caine privately owned Bodil Kjær desks. Today a company called Karakter Copenhagen is still manufacturing the Office Desk albeit in oak or walnut with an aluminum frame.
Bodil Kjær's Office Desk at Karakter Copenhagen (external site)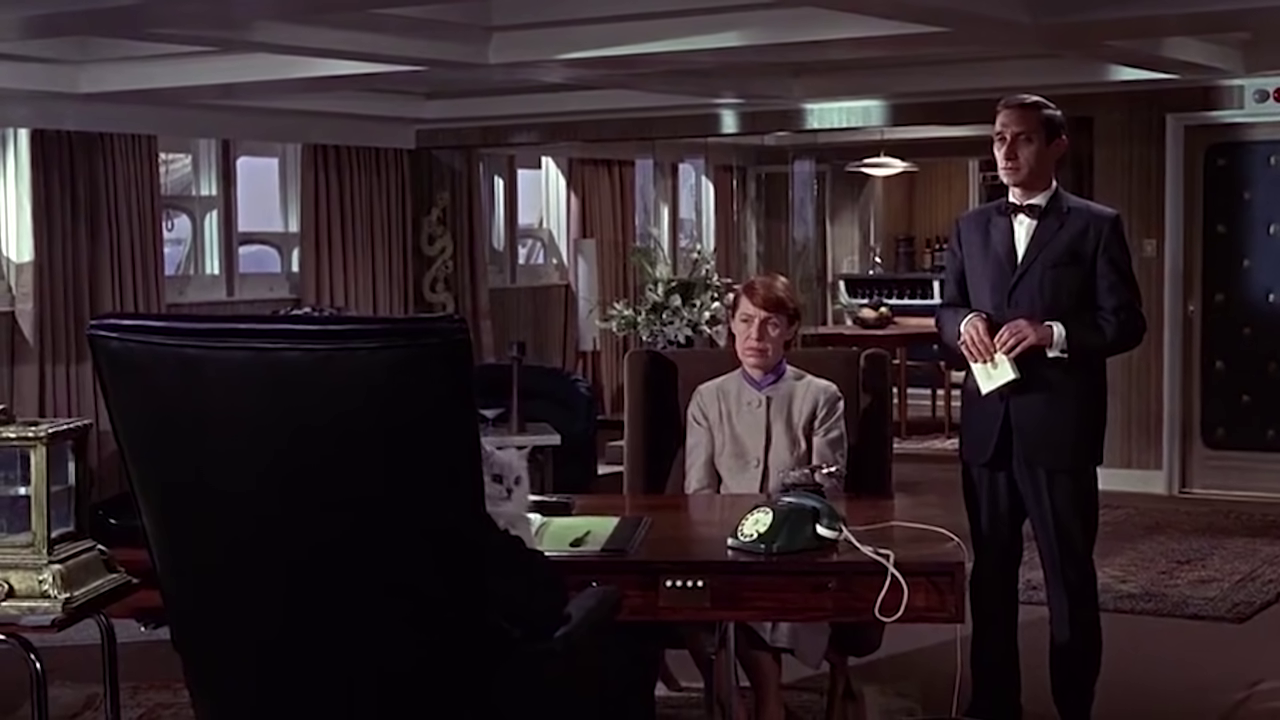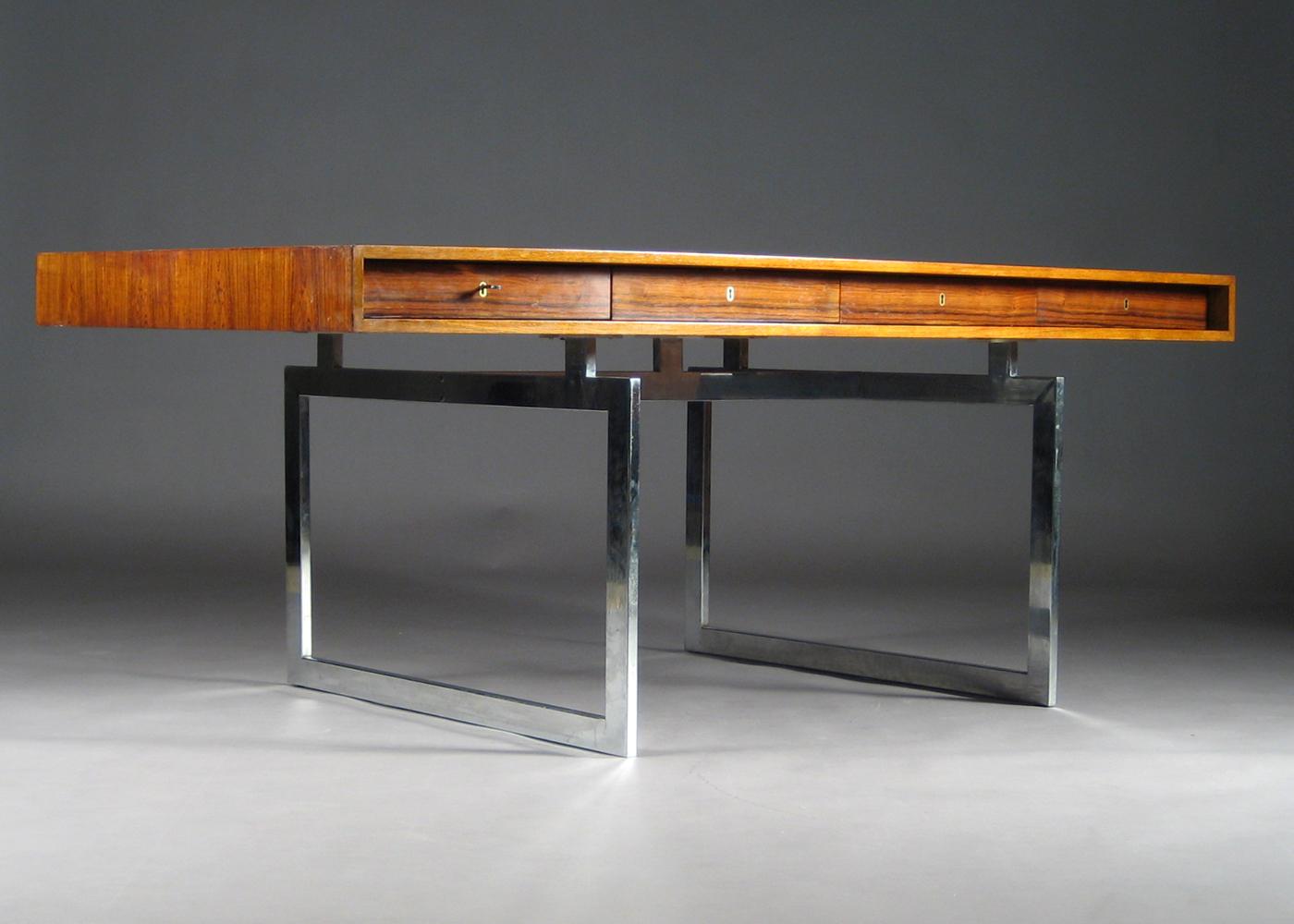 ● In February 1963 a delegation from EON Productions visited the Danish capital of Copenhagen with an eye on casting a Nordic beauty in "From Russia with Love". Model and actress Anette Strøyberg (1936-2005) was considered for the leading role of Tatiana Romanova but failed to land the part. At the time, Strøyberg was well-known in Denmark as the girl in the advertisements for 'Guld Tuborg' beer (pictured below). She had also been married to French director Roger Vadim who cast her in several steamy French films. Shortly after her audition for James Bond Strøyberg chose to end her acting career. Her autobiography "Skandaløse forbindelser" (Scandalous Liaisons) does not mention her brief flirt with Agent 007.