In this new blog series James Bond•O•Rama.dk will attempt to cover every connection to Denmark seen on-screen in the James Bond 007 film series. If you spot a detail that we have missed, please fill us in!
● In this scene from "Dr. No", the receptionist at the Jamaican hotel where James Bond (Sean Connery) is staying hands him a telegramme and a car key. On the wall behind the receptionist (Malou Pantera) you can clearly see the Danish flag known as the Dannebrog. It's the second flag from the left with a white cross on a red backing.
Time code (Blu-ray): 00:41:22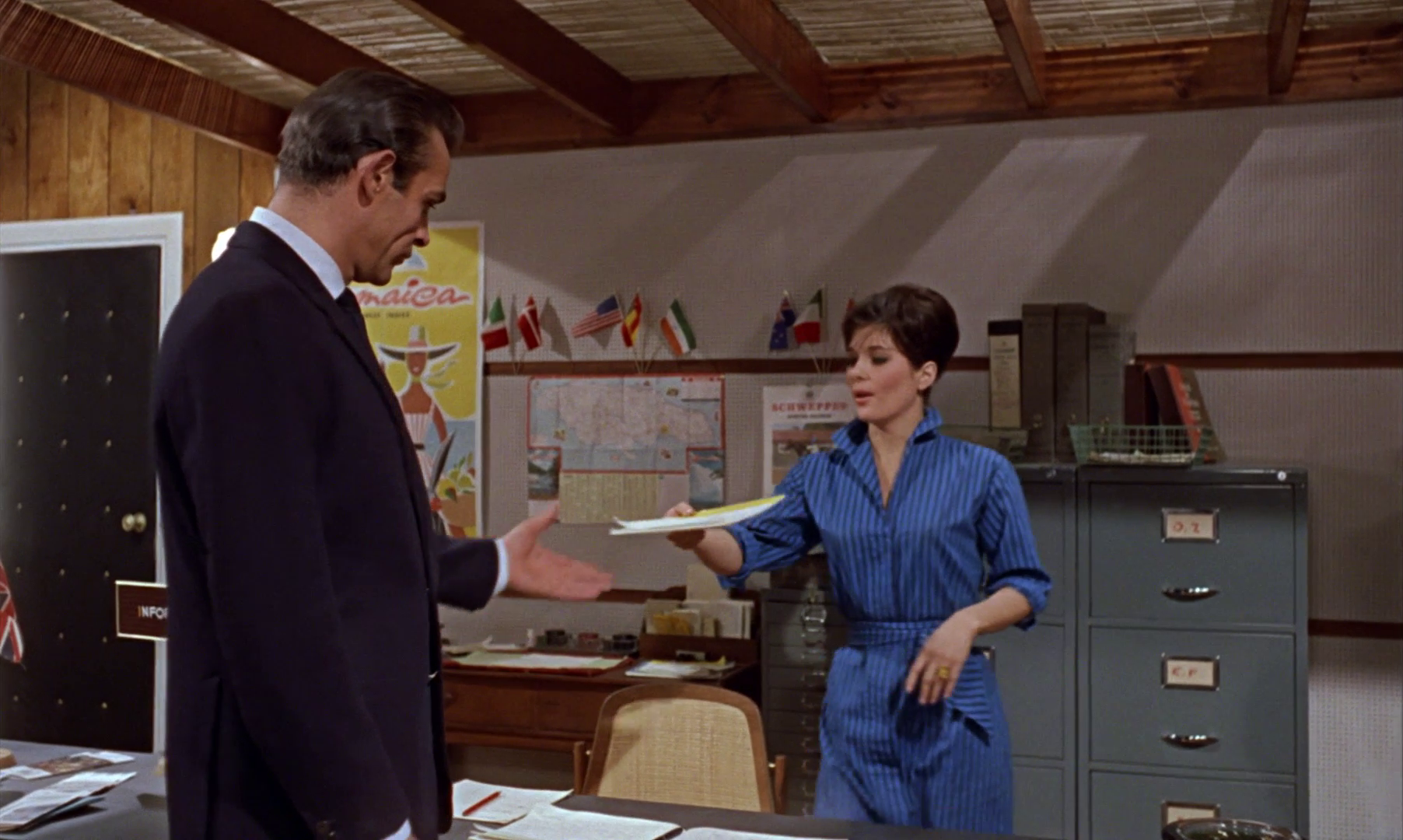 ● A year before Marguerite LeWars appeared as the villainous "freelance" press photographer in "Dr. No", the young actress was crowned Miss Cherry Heering in a Jamaican beauty contest. The title was named after a internationally successful Danish brand of cherry liqueur which at the time was produced in the Copenhagen neighbourhood of Christianshavn.