COLLECTABLE

For the initial Danish theatrical release in 1963 of EOON Productions' first James Bond 007 film, "Dr. No", local distributor United Artists printed this souvenir programme which was sold in cinemas showing the film.
The original twelve-page brochure was later reissued as an updated eight-page edition.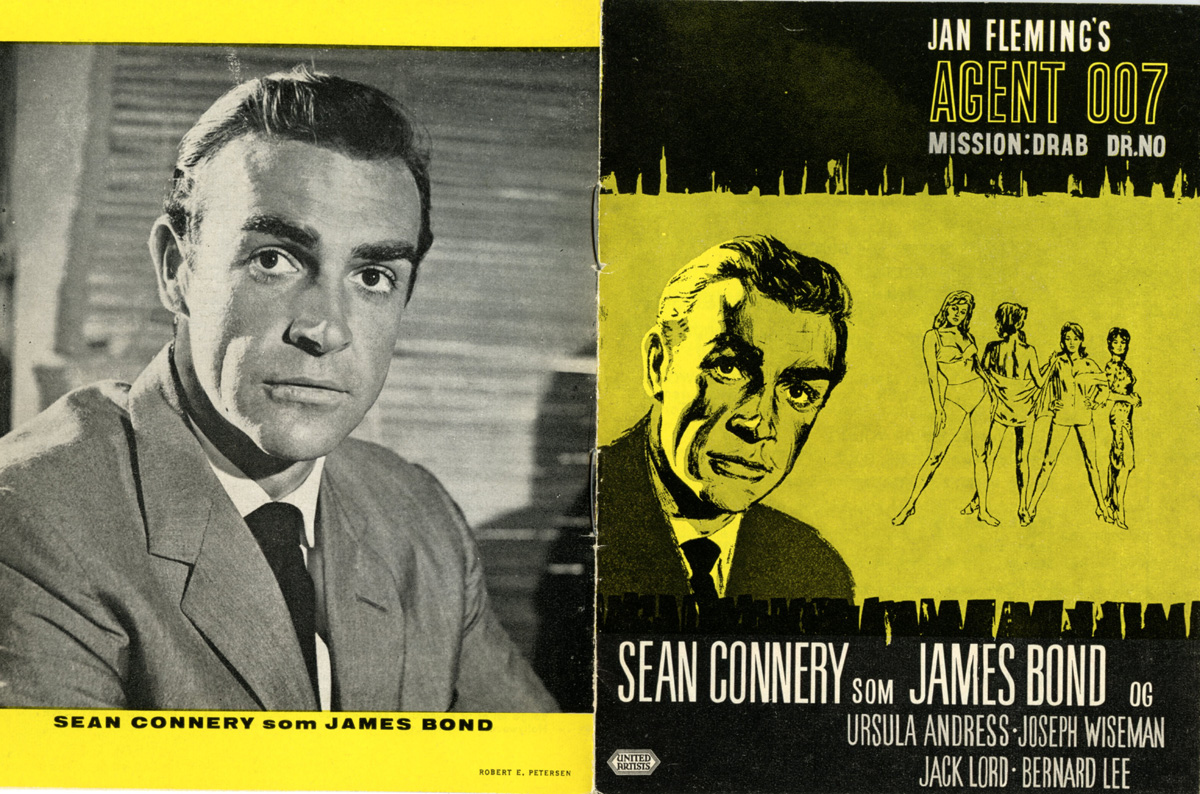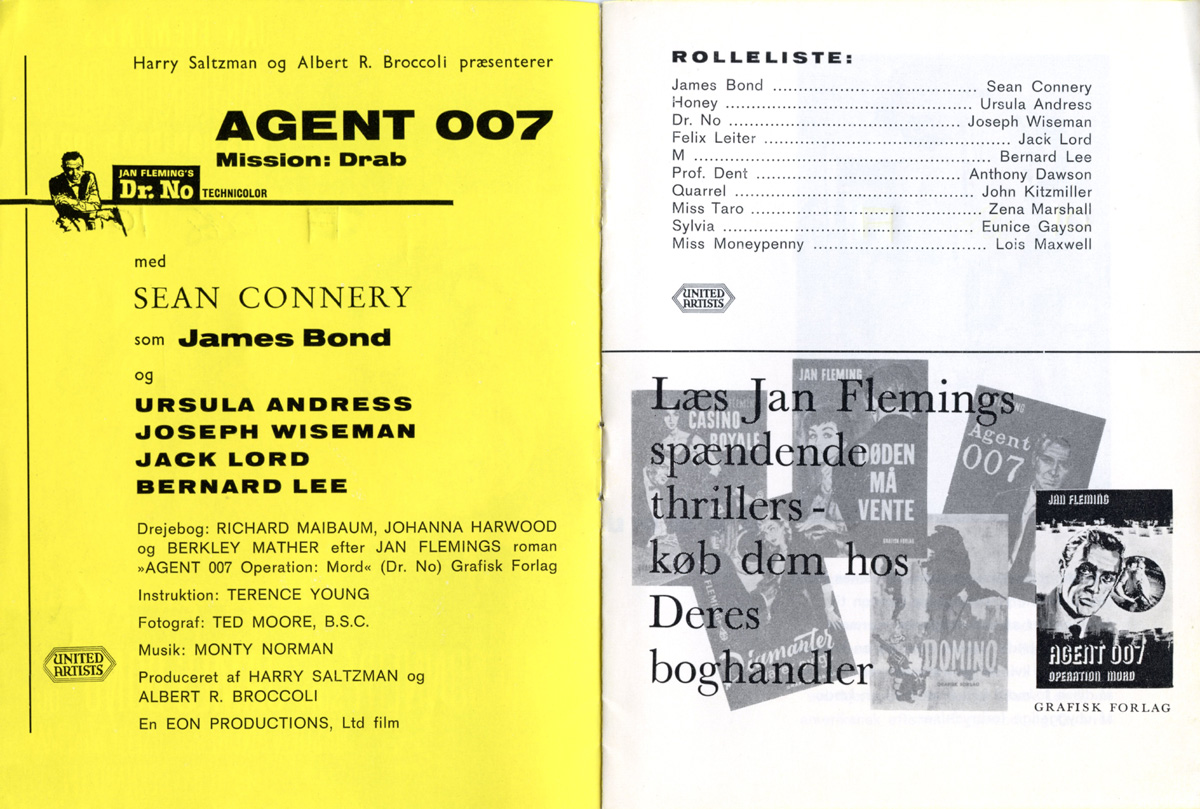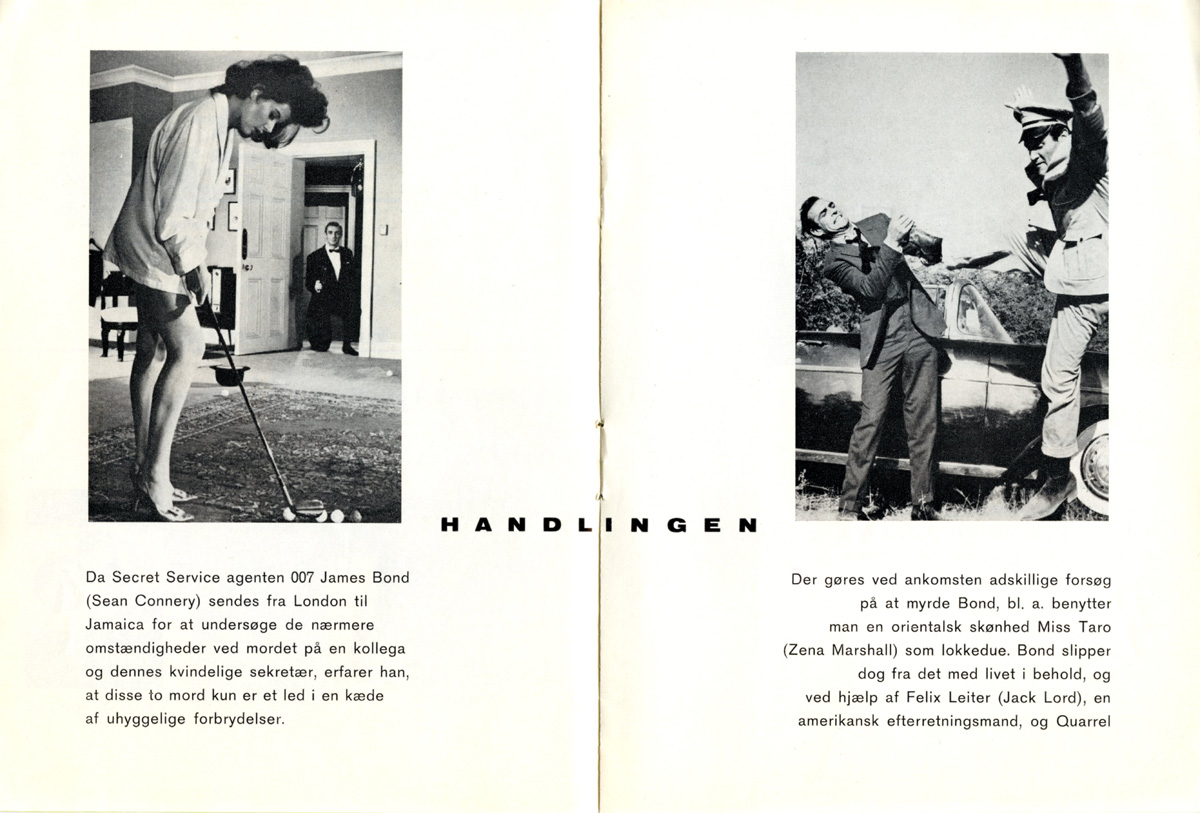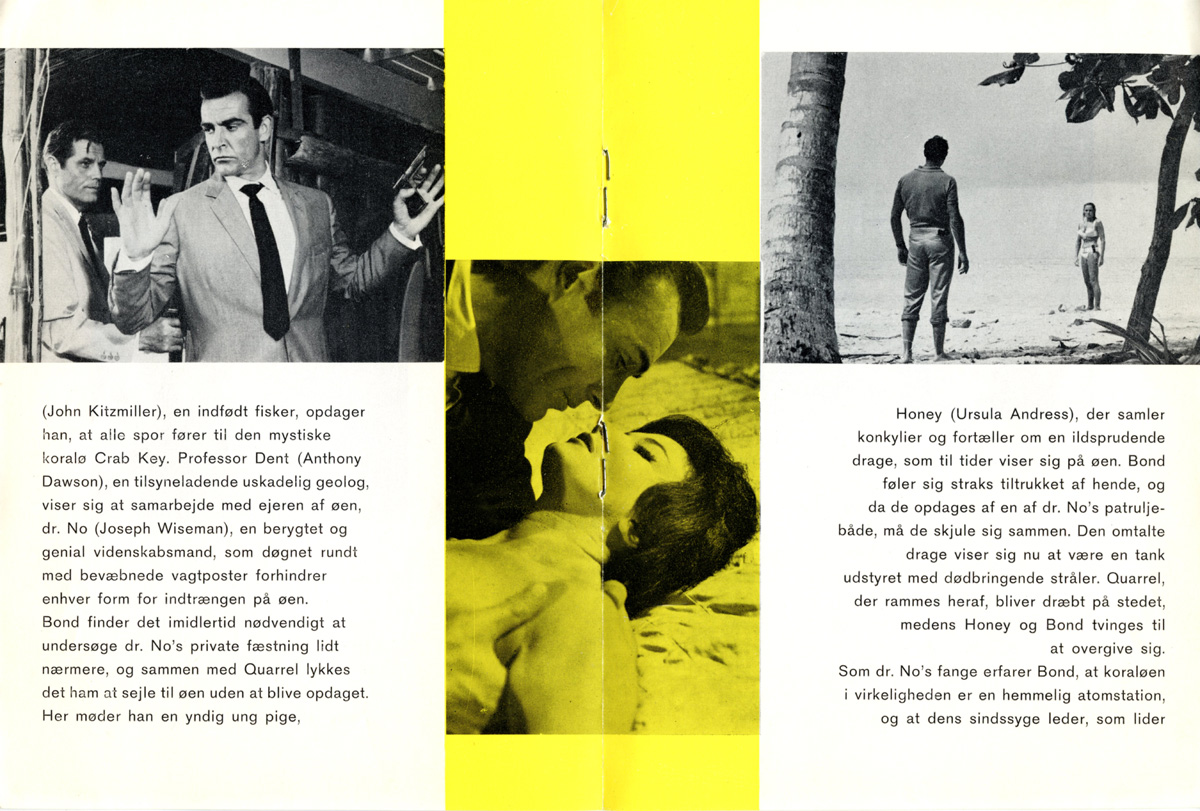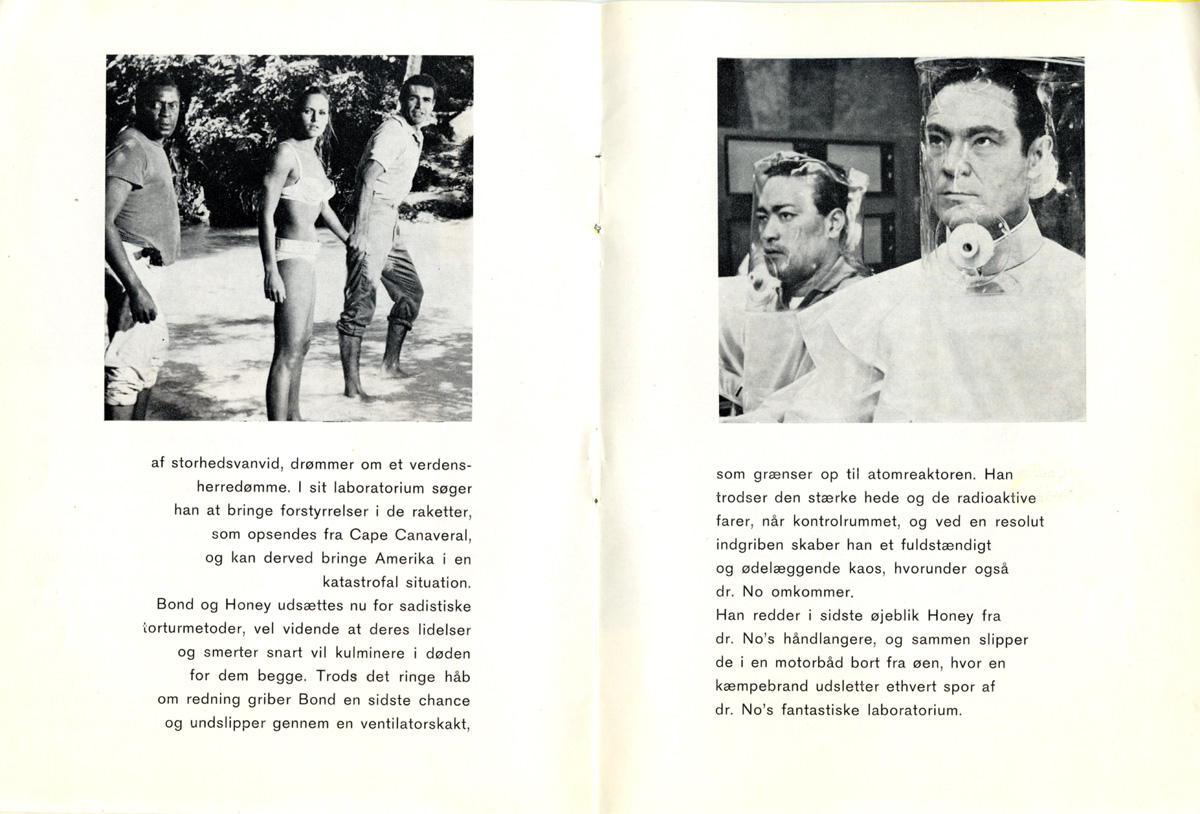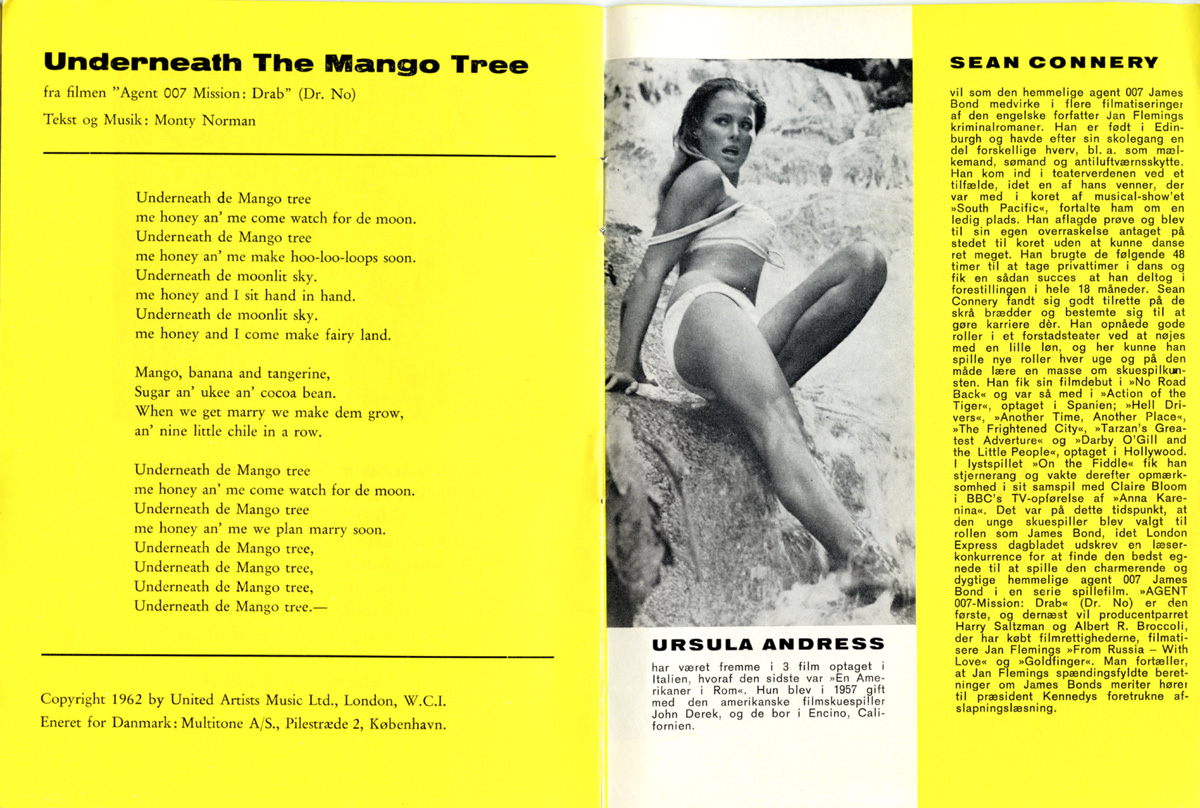 Reissue (8 pages):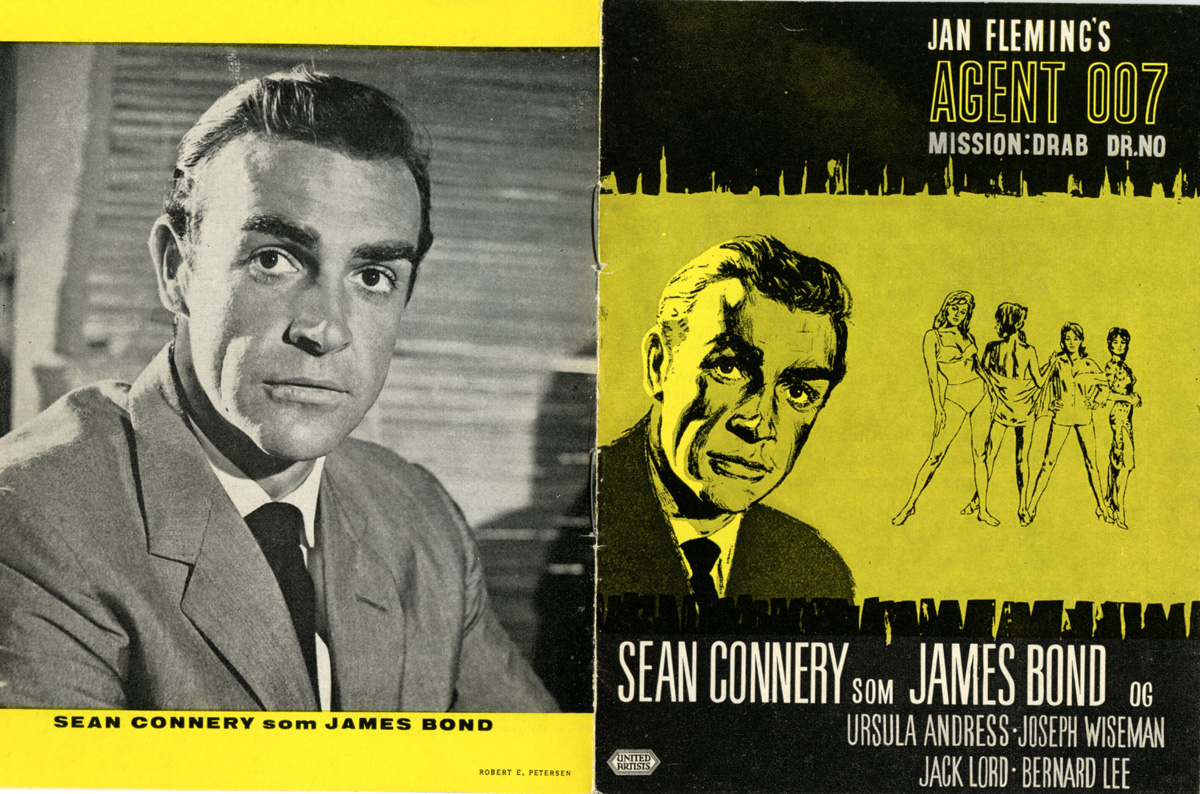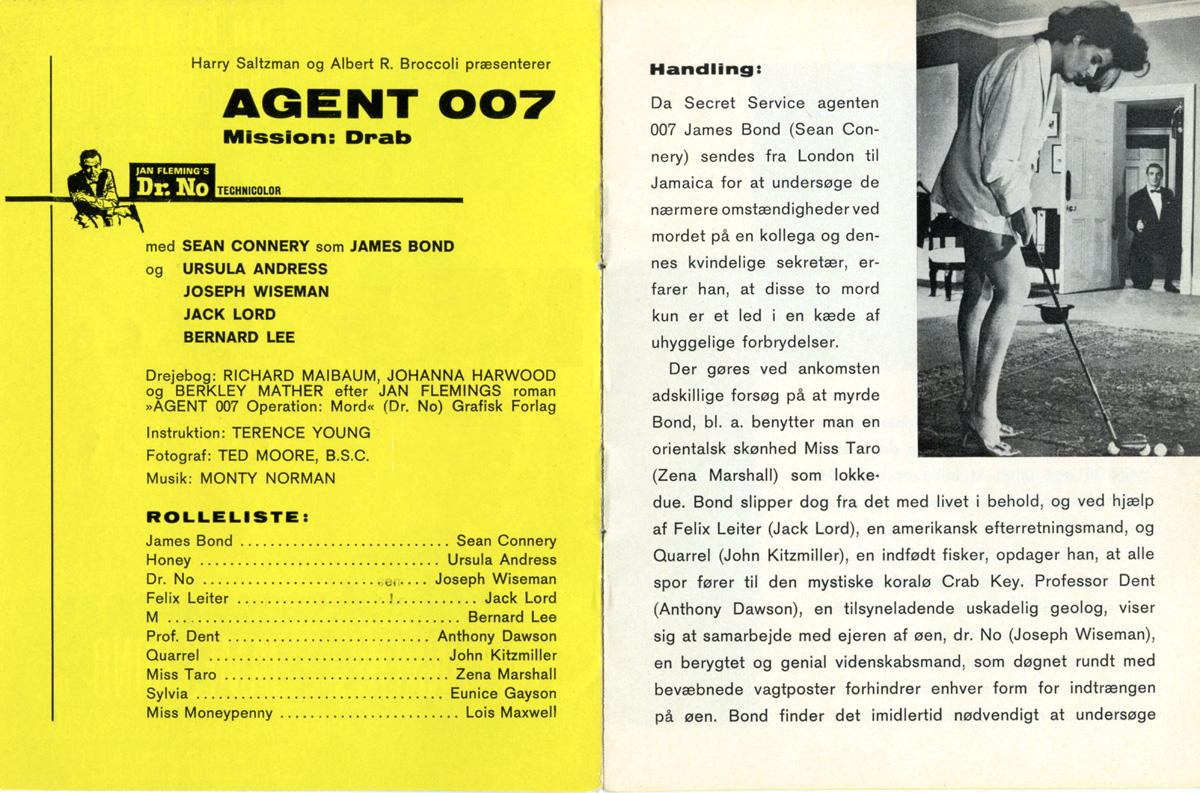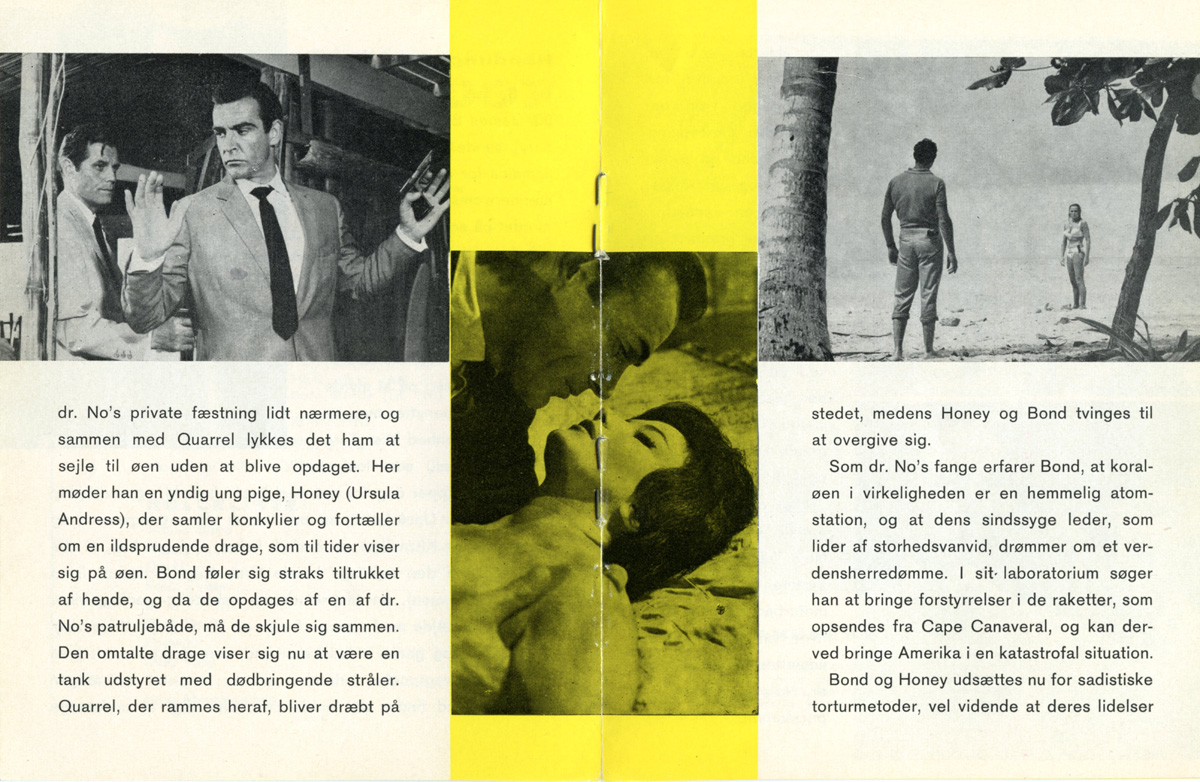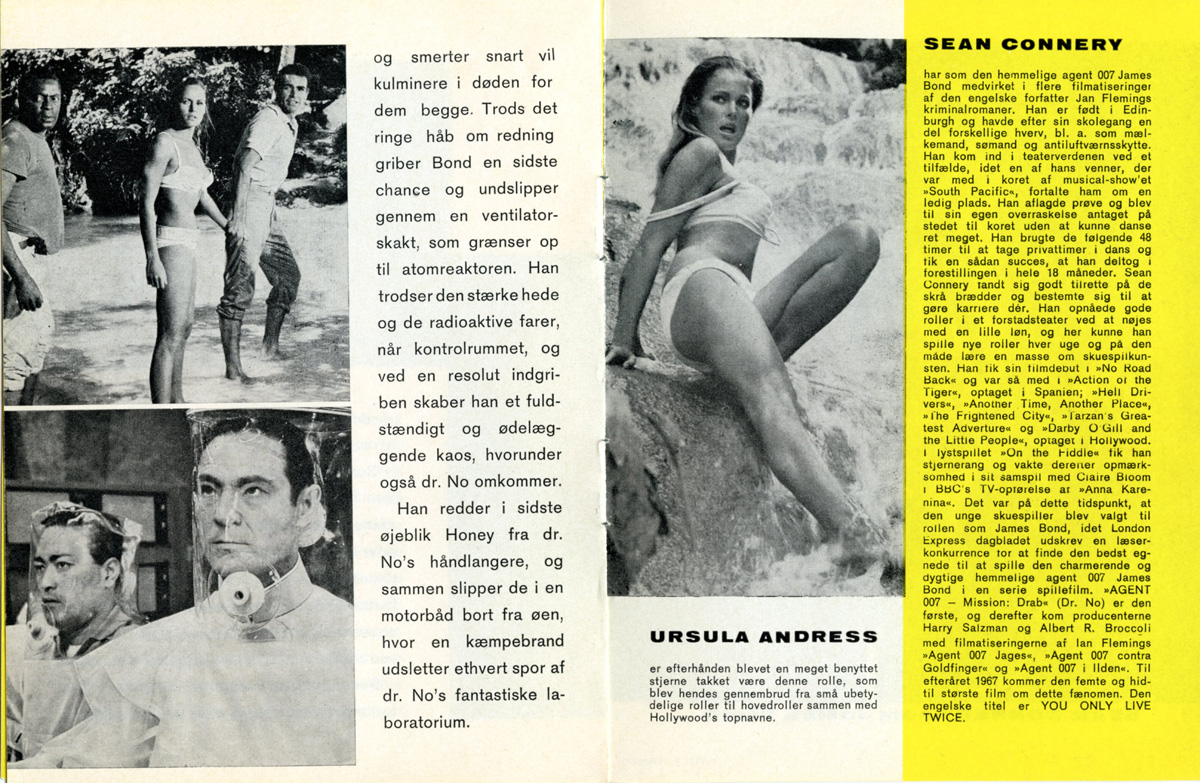 Scans courtesy of Thomas Hauerslev from biografmuseet.dk.