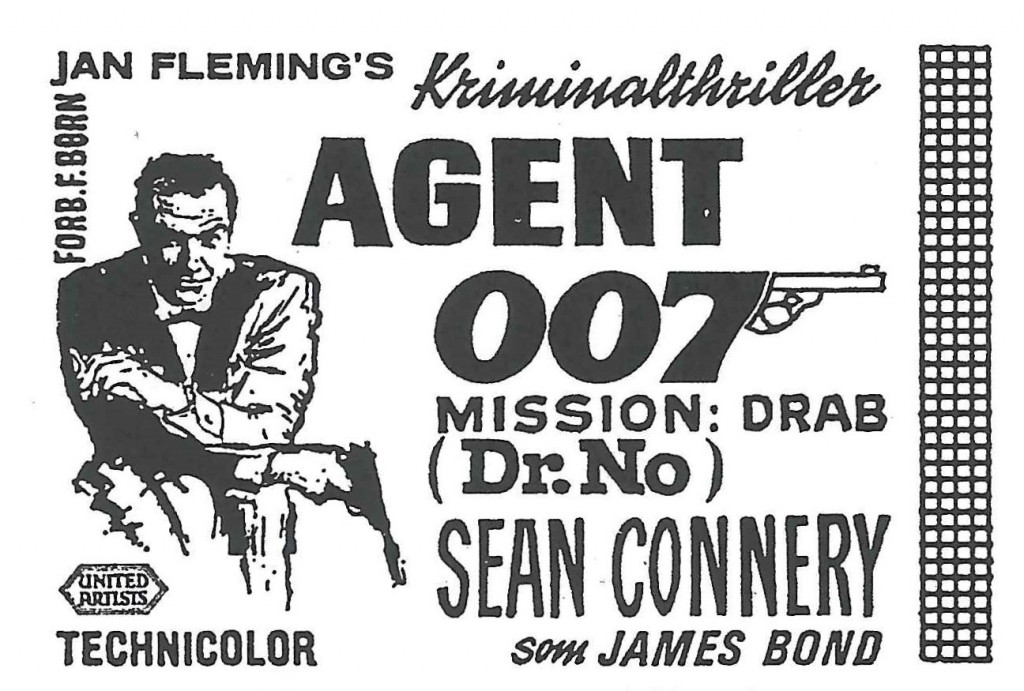 Today, we'll take a look at United Artists' original Danish ad sheet for "Dr. No" (1962), the first James Bond film from EON Productions.
The duplex-printed A4 sheet (reproduced below) was distributed to Danish cinema owners as part of the "Dr. No" press book. The film premiered in Nørreport Cinema in Copenhagen on 5 April 1963 followed by a nationwide roll-out release.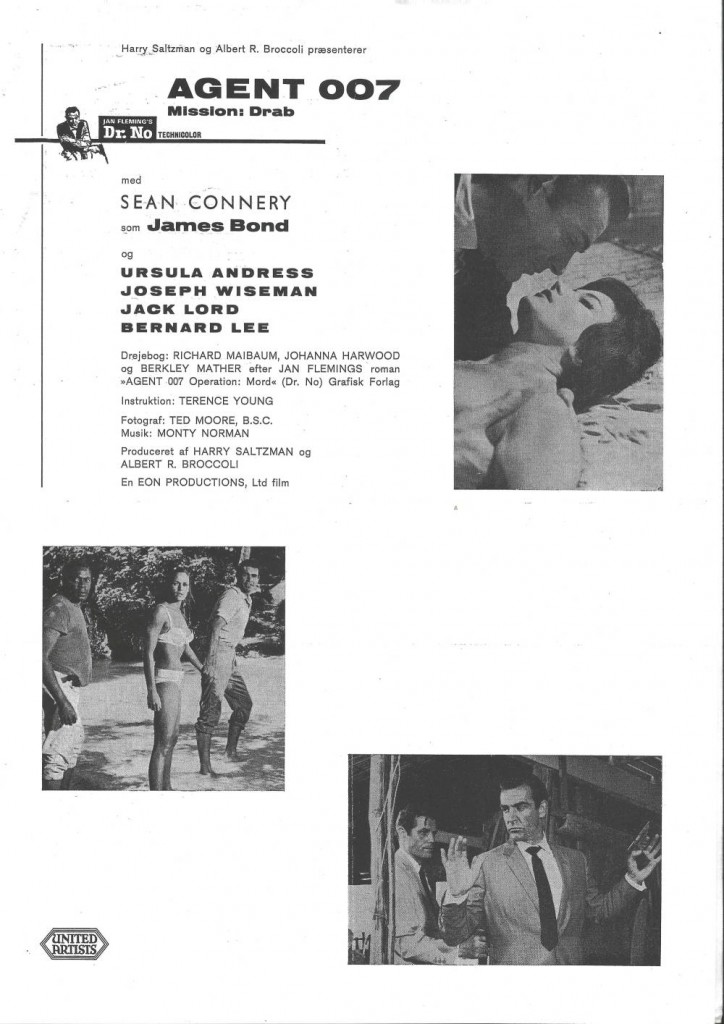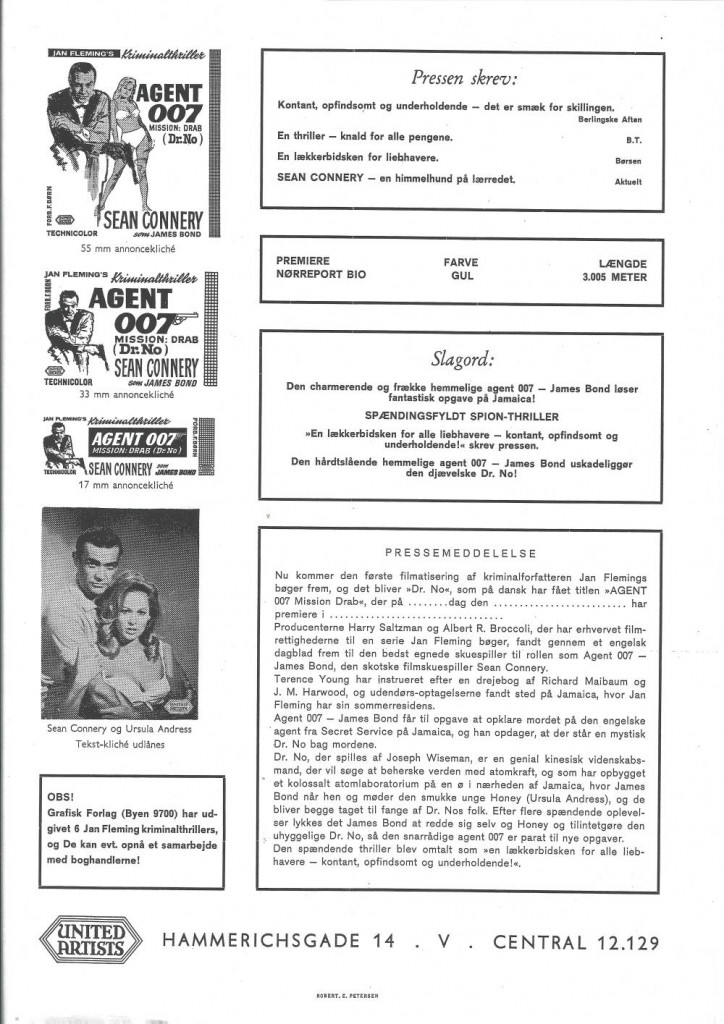 Upon close reading, a few curious details emerge:
The author of the "Dr. No" novel, Ian Fleming, has been danicized into Jan Fleming, which corresponds with the Danish book covers at the time.
The film has been rated YELLOW (inappropriate for children under 16). The Danish censor board later amended their rating to GREEN (inappropriate for children under 12).
A quote from the daily Aktuelt's film review rather quaintly descibes Sean Connery as "a daredevil on the screen".
The film's distributor carelessly spoils the last act of "Dr. No" in their synopsis.