This is the original Danish press book for "Tomorrow Never Dies" (EON Productions 1997), issued by the film's local distributor United International Pictures (formerly United Artists).
The four-page A4 publication was distributed to cinema owners and press in Denmark to mark the film's theatrical release in December 1997.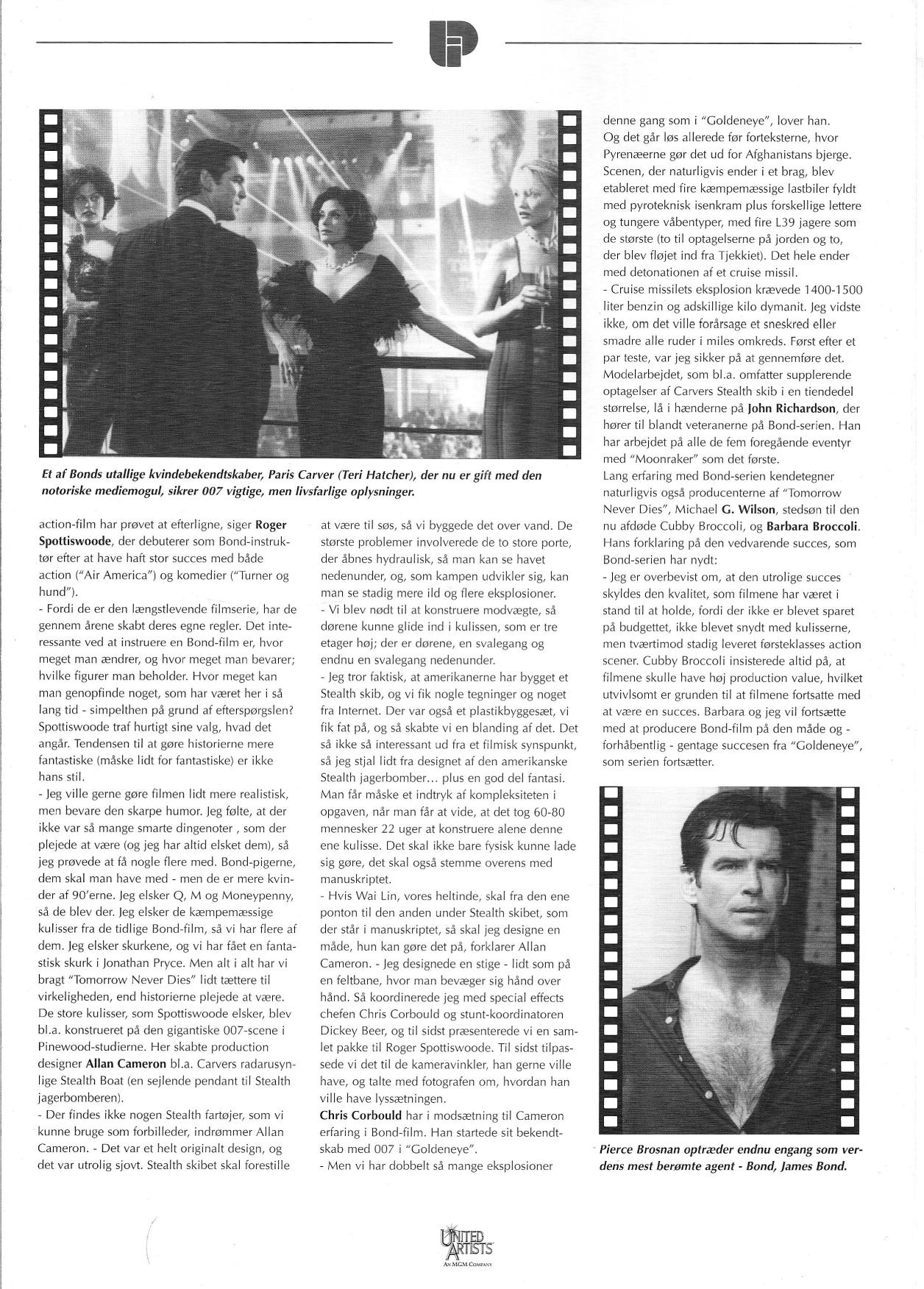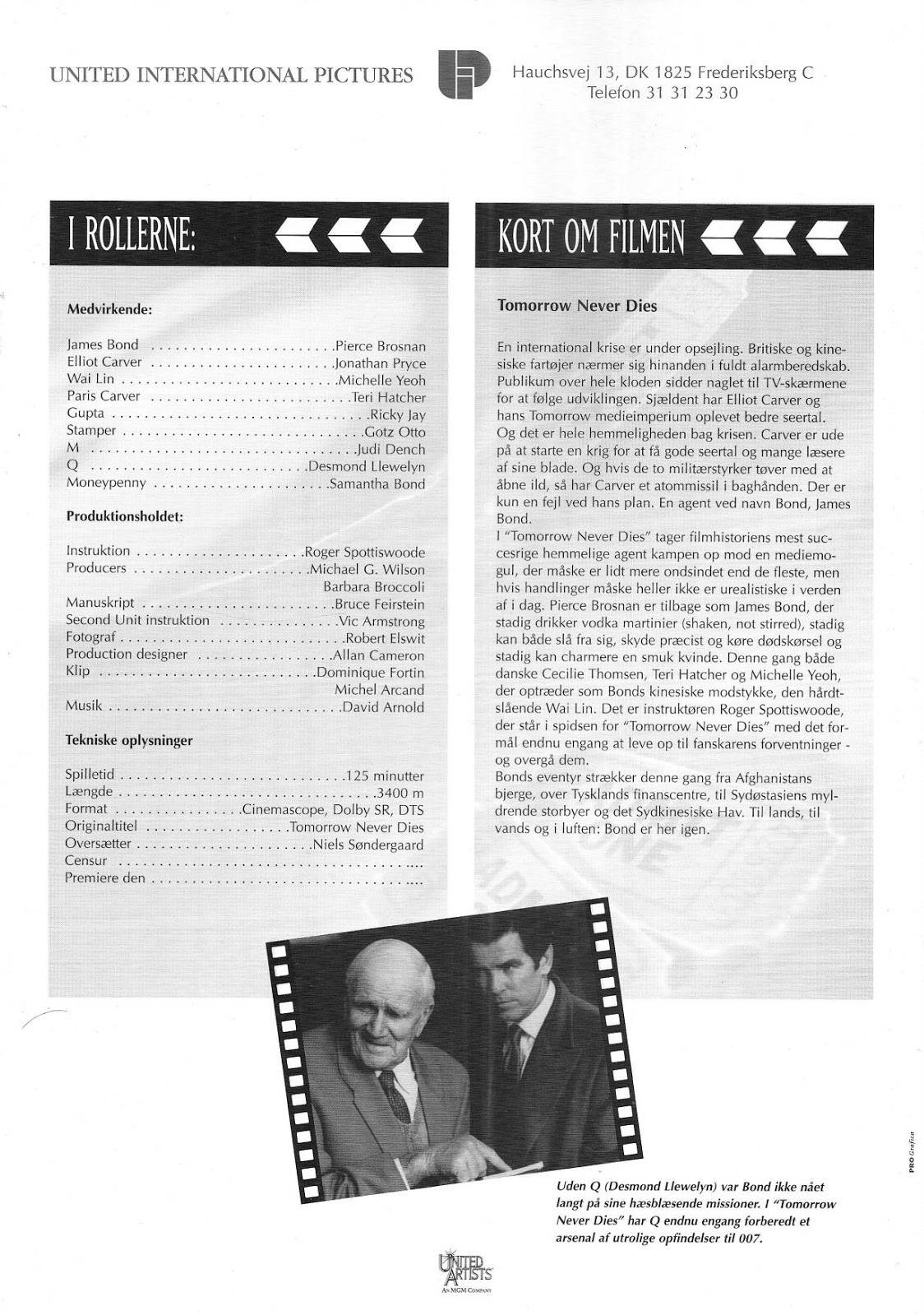 Tak til Kent Hansen (bond-presse.blogspot.dk).