NOVEL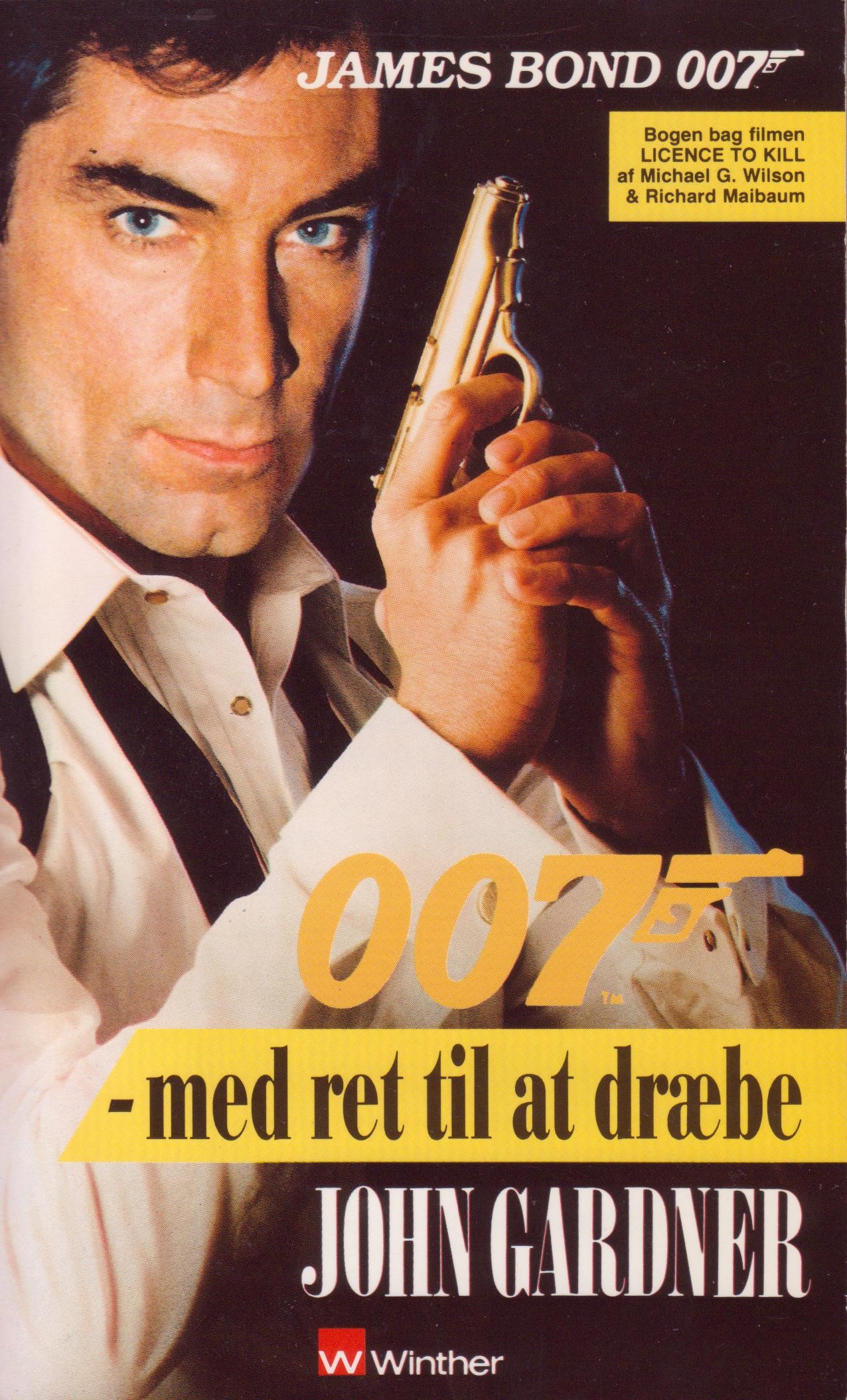 007 - med ret til at dræbe (1989)
John Gardner
Danish first edition
No. 1 of 7
Original title: Licence to Kill (Coronet Books 1989)
Publisher: Winthers forlag A/S
Translator: Poul Arends
Cover design: Hostrup Film-Grafik with still photo by Keith Hamshere
As stated on the front page, "007 - med ret til at dræbe" (1989) is a novelization of Michael G. Wilson and Richard Maibaum's screenplay for "Licence to Kill", the 16th James Bond 007 film made by EON Productions.
This book marked the beginning of a short-lived run of John Gardner-penned Bond novels translated into Danish. Seven of Gardner's sixteen Bond books were published by Winthers forlag between 1989 and 1991.
Note: The Danish translator of Gardner's "Licence to Kill" inexplicably insists on misspelling Felix Leiter's name as Felix Leitner throughout the book.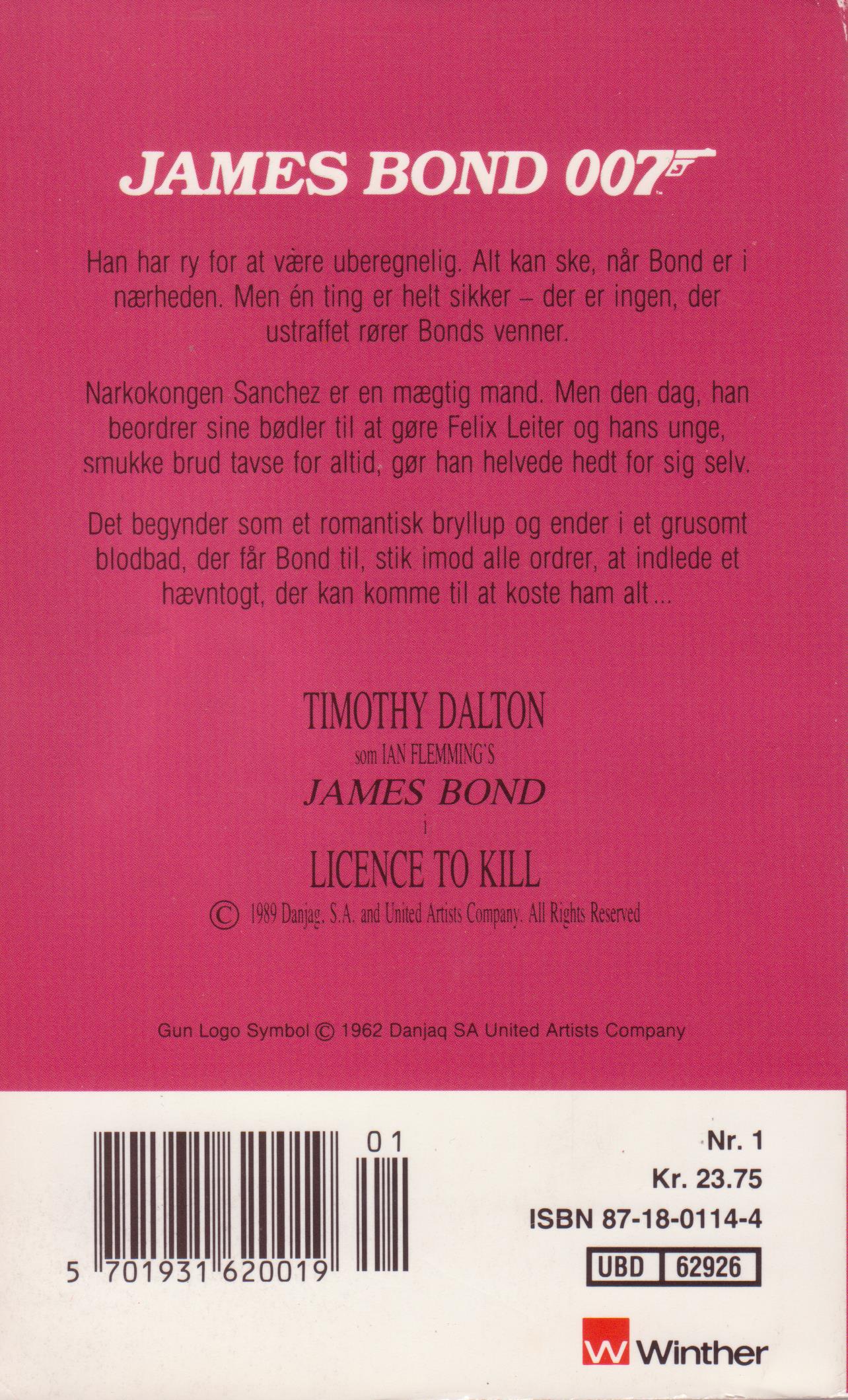 Inlay: