In this blog series James Bond•O•Rama.dk will attempt to cover every connection to Denmark seen on-screen in the James Bond 007 film series. If you spot a detail that we have missed, please fill us in!
● Shortly before Oddjob (Harold Sakata) knocks out James Bond (Sean Connery) with a karate chop, Bond opens the fridge at Hotel Fontainebleau to get a suitably chilled bottle of Dom Perignon '53 for himself and Jill Masterson (Shirley Eaton). The fridge also contains four golden cans of Danish Carlsberg beer as well as a green can placed upside down.
Time code (Blu-ray): 15 minutes 56 seconds.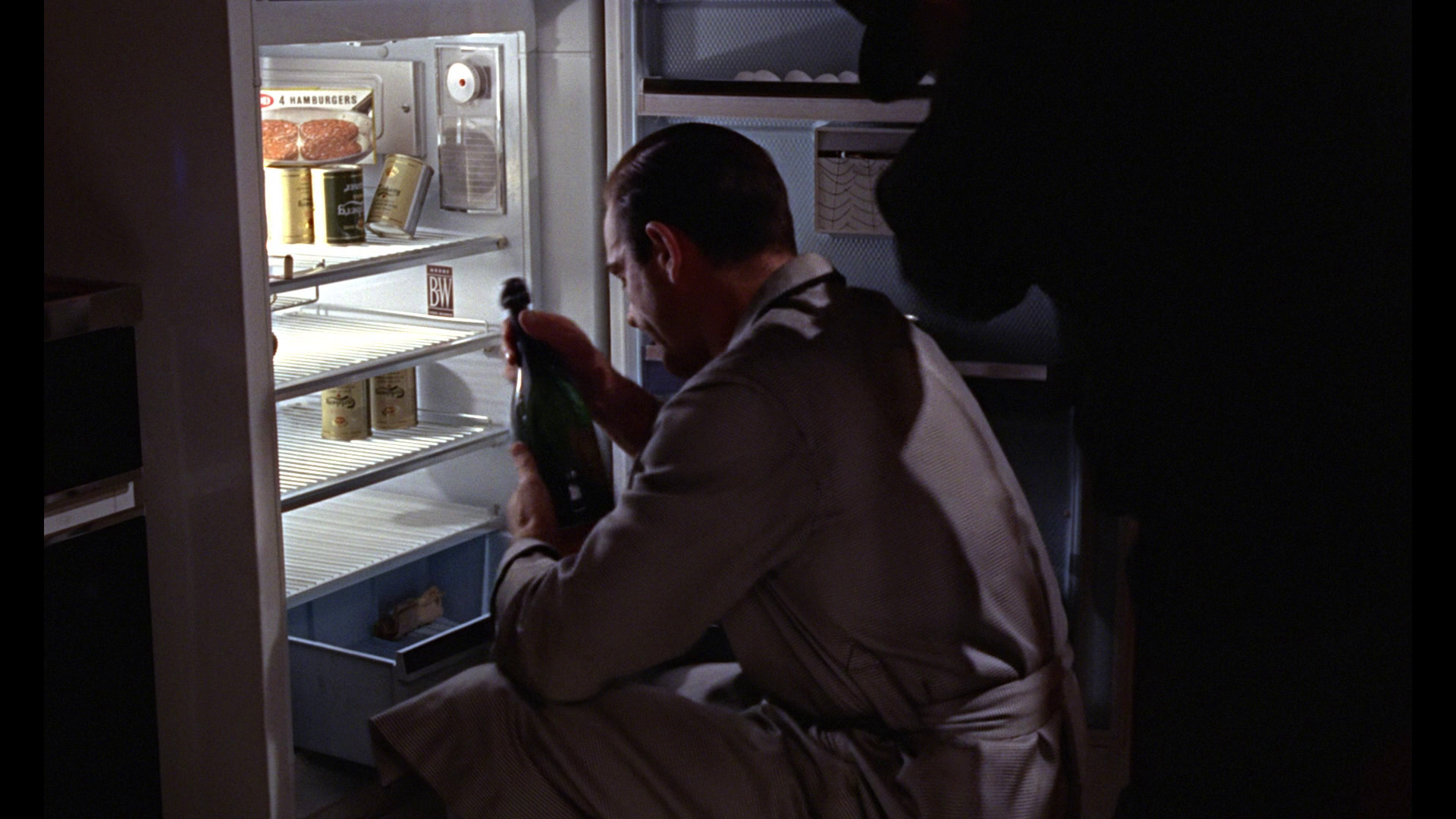 ● As James Bond is saying goodbye to Tilly Masterson (Tania Mallet) at a Swiss gas station, the Danish flag is waving in the wind on the opposite side of the road. Thanks to flag spotter extraordinaire Rikart Købke for noticing this detail.
Time code (Blu-ray): 40 minutes.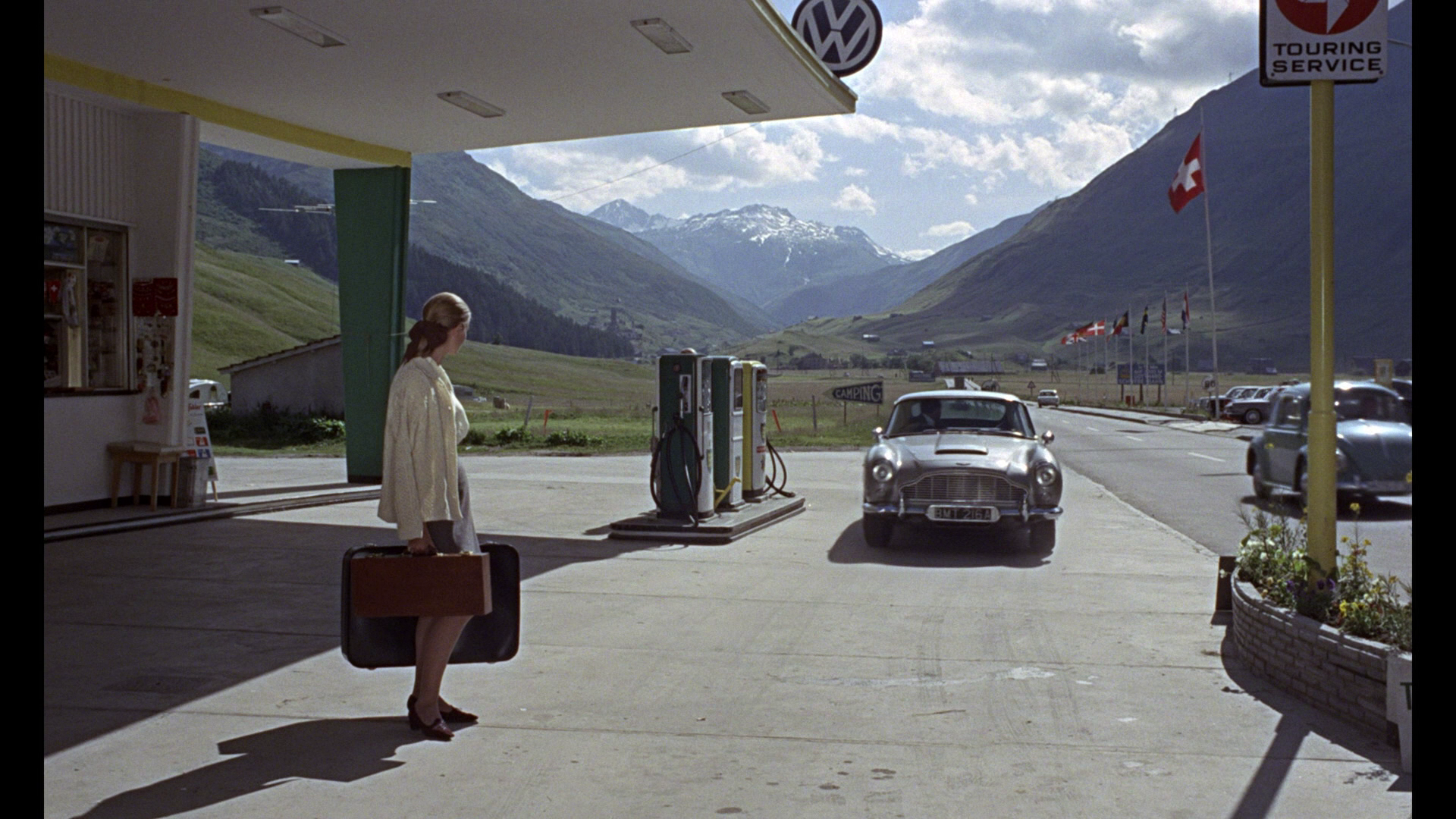 ● Danish connections in "Dr. No" (1962)
● Danish connections in "From Russia with Love" (1963)