POSTER

In December 1964, United Artists released the third James Bond 007 film from EON Productions, "Agent 007 contra Goldfinger" (Goldfinger), into Danish cinemas.
An unnamed designer created this simple one-sheet for the Danish market with artwork culled from existing materials.
Renato Fratini's illustration of Sean Connery as James Bond was recycled from the 1963 release poster for "Agent 007 jages" (From Russia with Love). The horizontal image of the golden girl, Jill Masterson (Shirley Eaton), was adapted from a still photograph owned by The Everett Collection (Eaton's left arm is missing on the Danish poster).
● See the original photo of Shirley Eaton (via New York Daily News)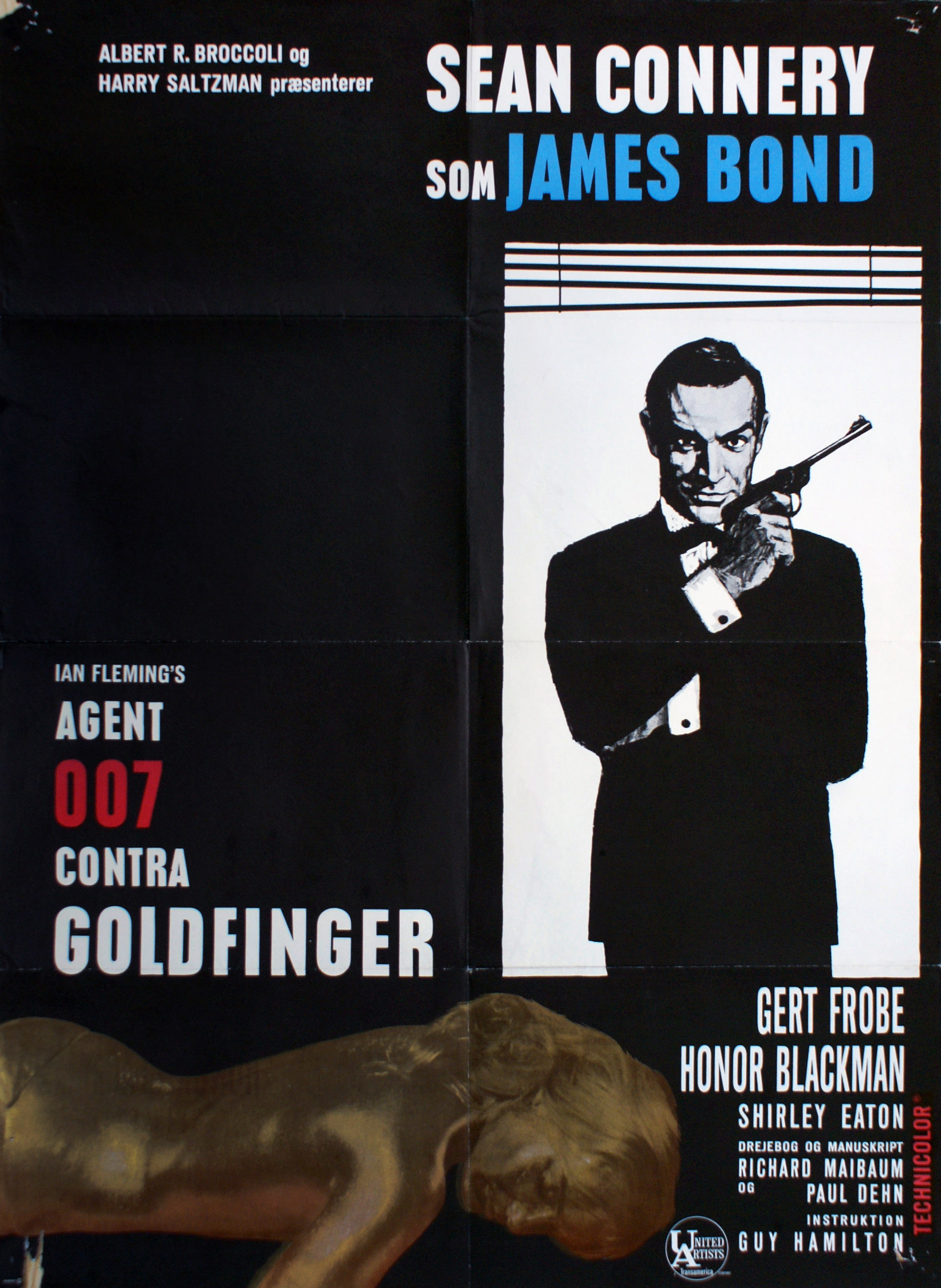 Variant:
For later re-issues of "Agent 007 contra Goldfinger", the Danish distributor – since renamed UIP (United International Pictures) – issued a two-colour reprint with yellow spot colour and a different photograph at the bottom. The image of Shirley Eaton was replaced with a Robert Brownjohn studio shot of model Margaret Nolan in a similar position. This particular image of the gilded Nolan was used to promote "Goldfinger" all over the world, i.a. on the US theatrical one-sheet as well as the Japanese, German, French and Italian release posters.
● See the original photo of Margaret Nolan here (via HeavyMetal.com)