These are the original Danish ad sheets for "The Man with the Golden Gun" (EON Productions 1973), issued by the film's local distributor United Artists.
The press book was distributed to cinema owners in Denmark to mark the film's theatrical release in December 1974.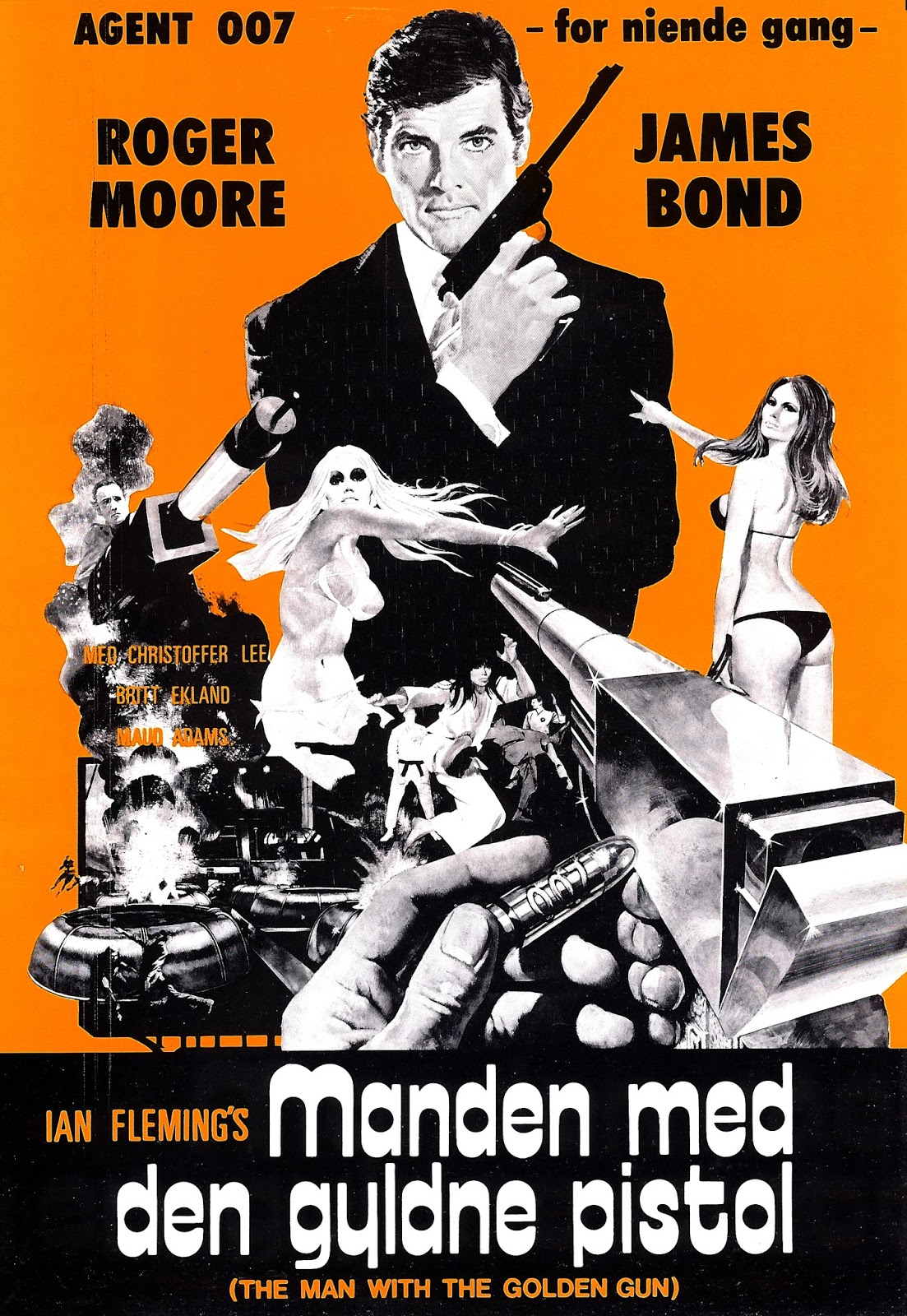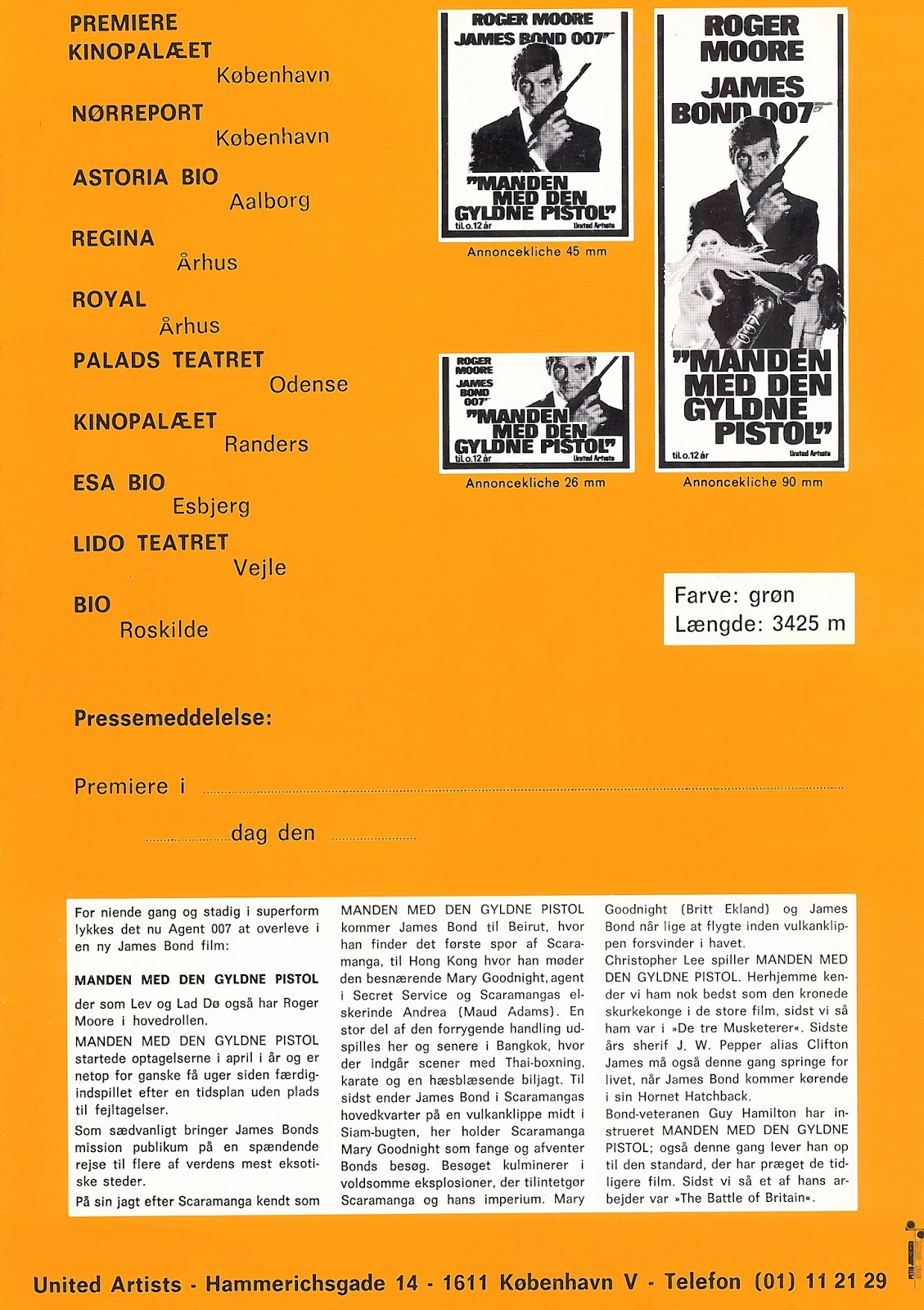 Variant:
Scans courtesy of Kent Hansen (bond-presse.blogspot.dk).