On Friday January 7, 2022, SF Studios are releasing "No Time to Die" on home video in Denmark, Norway, Sweden and Finland. The 25th Bond film from EON Productions will be available on DVD, Blu-ray, 4K Ultra HD and VOD (Video On Demand).
None of the releases by SF Studios contain any of the bonus materials for "No Time to Die" even though these are included in most other territories. The SF Studios office in Denmark claims that the masters provided for the Nordic countries by MGM did not include any of the extras.
If you choose to purchase an British, German or Italian release of "No Time to Die", the following four featurettes are included on the discs:
"Anatomy of a Scene: Matera" (11:32)
"Keeping It Real: The Action of No Time to Die" (6:15)
"A Global Journey" (7:50)
"Designing Bond" (11:04)
4K Ultra HD editions in other territories also include the 46-minute documentary "Being James Bond" which was briefly available as a free VOD title on iTunes during the autumn of 2021.
Furthermore, the Scandic Blu-ray editions of "No Time to Die" only include the Dolby 5.1 soundtrack as opposed to the foreign editions which have Dolby Atmos and/or Dolby TrueHD 7.1. According to SF Studios, this oversight was also due to MGM not providing any 7.1 soundtracks for the Nordic release. (The Atmos soundtrack is however included on the Nordic 4K Ultra HD Blu-ray).
● "No Time to Die" bonus materials in other territories (external link to dvdcompare.net)
Nordic DVD: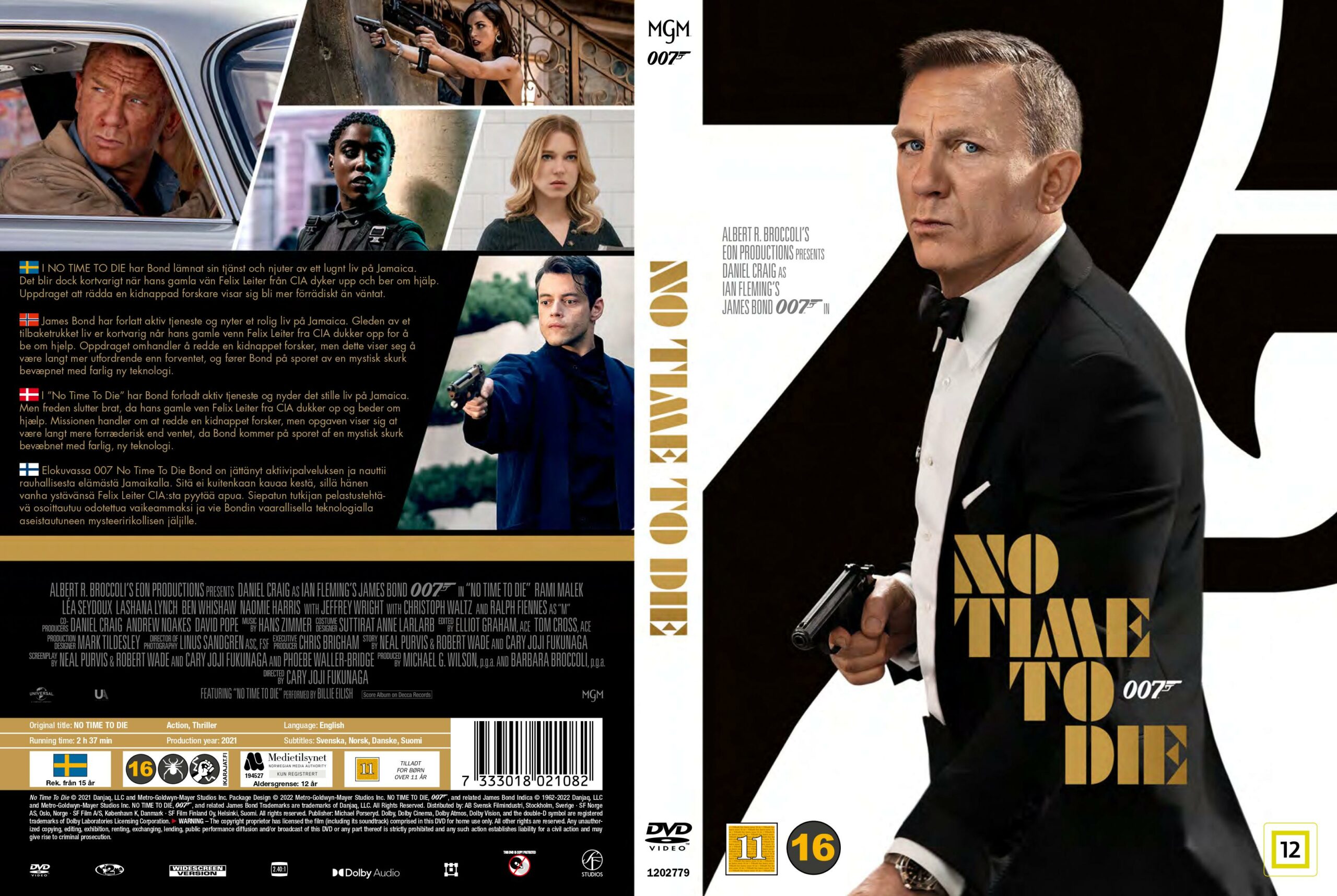 Nordic Blu-ray:
Nordic 4K Ultra HD + Blu-ray: