In 1983 Warner Home Video began releasing the James Bond 007 films on rental video (VHS) in Danmark through local distributor Metronome Video A/S.
The VHS cover below is for the first Danish rental of "You Only Live Twice" (EON 1967) released in 1986. The front cover is adapted from Frank McCarthy's artwork for the international theatrical campaign.
The back cover blurb erroneously names "From Russia with Love" (EON 1963) as the previous film in the series and claims an actor called "Ernest Stavre" to be the voice of Blofeld.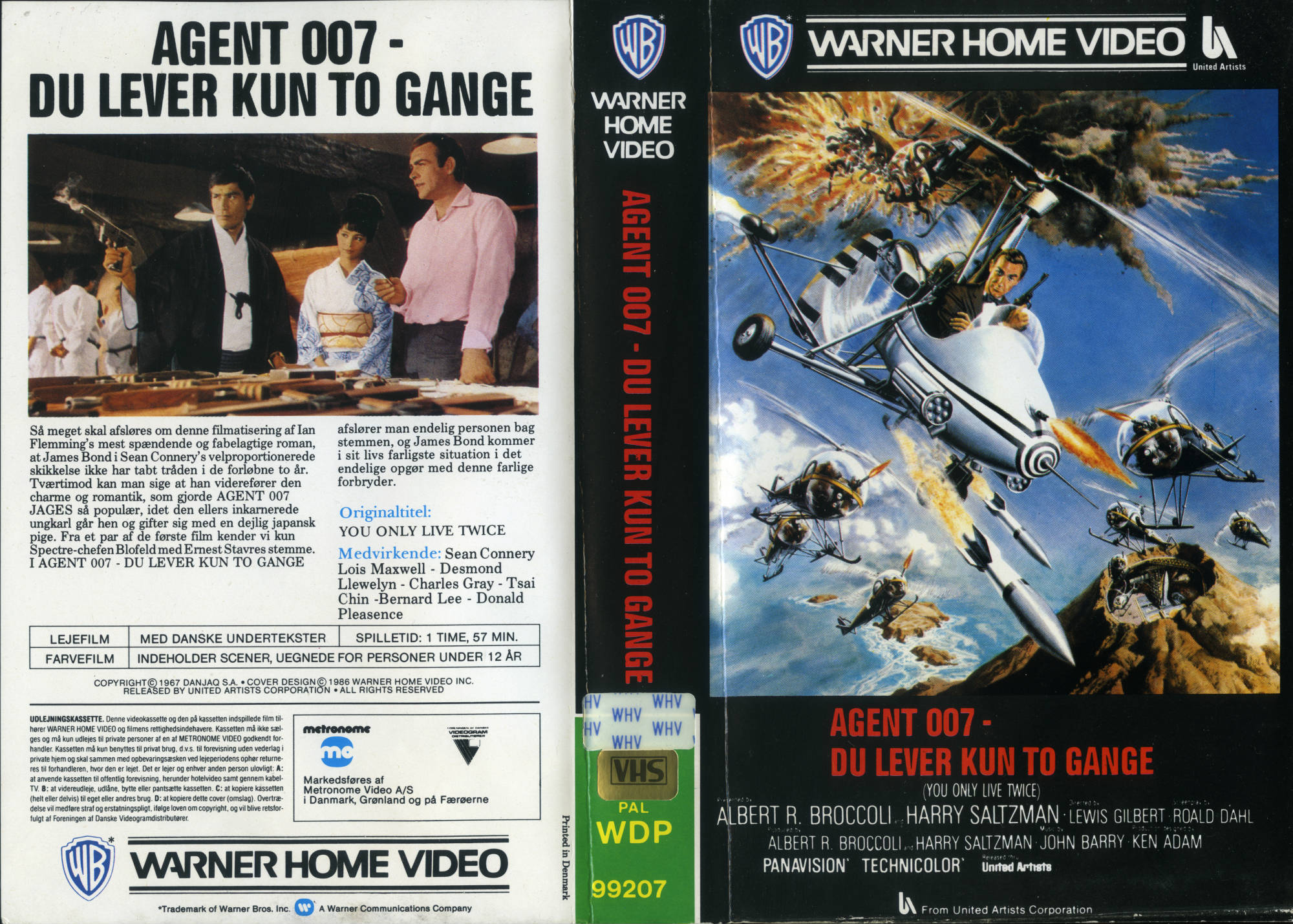 Scan courtesy of Hans-Jørn Reimer.