FEATURE
 
Even though casting director Debbie (Deborah) McWilliams is one of the longest-standing members of EON Productions' Bond family, her media appearances have been few and far between.
Hence, it is my great pleasure to present this interview that I conducted in 2012 with the esteemed British casting director, who has cast every EON Bond film from "For Your Eyes Only" (1981) to "SPECTRE" (2015), with the America-based "Licence to Kill" (1989) being the only exception.
In the interview below, Debbie McWilliams discusses her casting of several Danish actors in the Bond series: Mads Mikkelsen, Jesper Christensen, Ulrich Thomsen and Cecilie Thomsen.
McWilliams also offers her opinion on the durability of the James Bond character.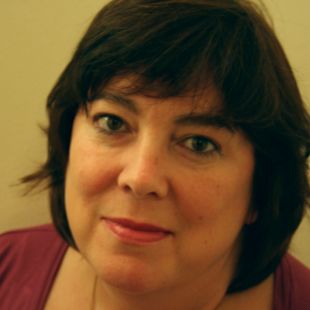 James Bond•O•Rama: So what's the secret? Why do you think James Bond has endured as a cultural icon for so long?
Debbie McWilliams: Bond is part of the blood stream. Any child, from the age when they can walk and talk, know him and make a hand like a gun, even if they haven't seen any of the films. It's inherited through our genetic system, quoted and referred to endlessly. My generation grew up with Bond, and younger generations take him for granted. He's sort of an unclassifiable hero, played by actors from different backgrounds, with different accents and hair colors. Also, he's a troubled hero. Even though we know he's going to win, he has a struggle that we like to watch. Finally, the films set a high standard. They always look good, whether the script is good or not. And even if the series has faltered from time to time, I think "Skyfall" is gonna put it back up there again.
You've now been part of EON Productions' Bond family for more than 30 years, starting out on "For Your Eyes Only" in 1981. This makes you one of the longest serving members of the Bond team along with producer Michael G.Wilson and production designer Peter Lamont!
Debbie McWilliams: Yes, I'm part of the furniture, as they say. The producers, Barbara and Michael, are very loyal to the people who work with them, and they've kept the family atmosphere on the Bond series. That all stems from Cubby [Albert R. Broccoli, co-producer of Eon's Bond series 1962-1974 and main producer 1977-1989; father of current co-producer Barbara Broccoli, stepfather of Michael G. Wilson, ed.]. He was fantastic, warm, always on the set, not shut away in his ivory tower. He threw parties, played jokes, cooked food for the actors and crew, and Barbara is much like that. They look after people. It's just the way they think people should be treated, and it produces good work.