FEATURE
This interview with special effects supervisor and EON Productions veteran Chris Corbould took place during the "Bond in Motion" press day at London Film Museum, 19 March 2014.
All rights © Brian Iskov for James Bond•O•Rama.
Chris Corbould, your first Bond gig was as a special effects assistant on "The Spy Who Loved Me" back in 1976. How many Bond films have worked on since then?
I've done 13 in all [14 including the later "Spectre" - ed.]. The one film I didn't work on was "Octopussy" (1983).
So you're definitely an integral part of the Bond family.
Yes. They [the Broccolis] are a great family to work with. I've had many great years working with them. Hopefully many more.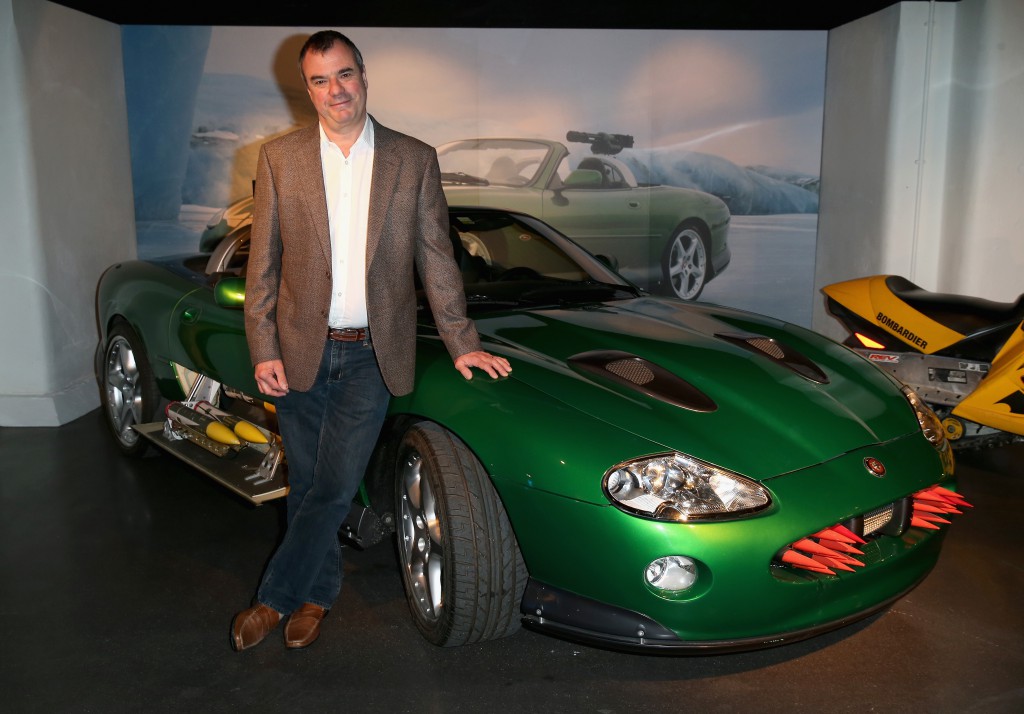 Do you ever get to drive any of the cars in the films?
Absolutely. These [Jaguars and Aston Martins from "Die Another Day" (2002)] are quite interesting, because my department had to modify both cars. We actually had four Jaguars and four Astons to be four wheel-drived, because there were no four wheel-drive models of these cars. The whole chase sequence, the battle sequence, happened on the ice, so we decided to convert them to four wheel-drive. Plus all the weapons. We had a lot of fun on this sequence on the ice, and because we were on ice, both cars had an inflating ... buoyancy system. So if they went through the ice, they would automatically inflate and keep both the driver and the car afloat.
And you're triggering all effects live from this radio-control console?
Yes. That controls the missiles coming out, the gun rotating, the gun firing ... You know, the driver has enough to do doing all the stunt driving, so we figured we wouldn't give him that responsibility. So we would always handle all the gadgetry that went on.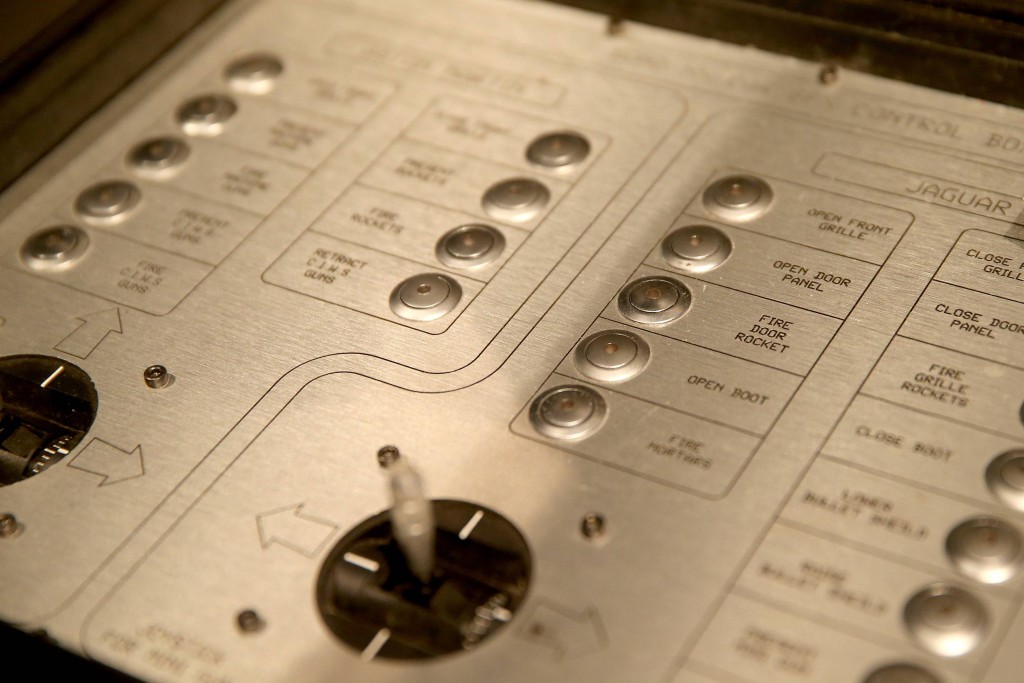 I'm guessing you didn't do the invisible car. That would have been another department.
No, no, no, we left that to somebody else. I'm not a great fan of that one, but there you go! I think we pushed the limits a bit too far on that one.
So which of the Bond cars did you like the most?
I enjoyed the Vanquish, I thought it was a nice car. Actually liked the one in "The Living Daylights" (1987), which was a real meaty ... the Vantage?
The [Aston Martin] Volante? The black one with the outrigger skis?
Yeah, that was my favorite, because I was prepping that, doing all the preparation in Austria when we shot it, so we would take it out on the ice and drive it around the ice. It was a lot of fun.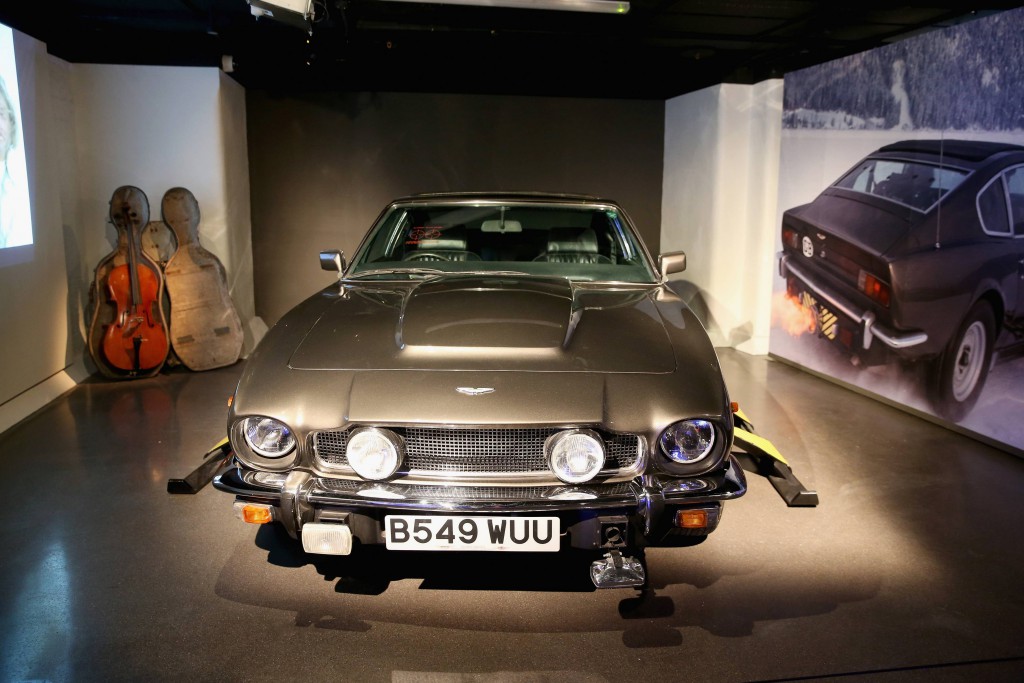 Did you work on the Lotus Esprit when you did "The Spy Who Loved Me"?
Sadly, I didn't. I was on that film mainly based back in England, and they shot most of that in the Bahamas.
Is it true that you couldn't get the Aston Martin DBS in "Casino Royale" (2006) to roll over because the tyre grip was too good?
It wasn't that. The centre of balance was so good that the stunt guys tried several times to steer into it and turn it, and in the end, we had to put a small nitrogen cannon in it. So as they turned into it, we would hit the nitrogen cannon, and it would make that flip. Once it was flipping, it was fine. It was just getting it flipping that was the problem, initially. But we got it in the end. They're just class cars, aren't they? They're not designed to flip over. They put a lot of work into them to make sure they don't flip over. We had to help it a little bit.
Apparently, around the time of "GoldenEye" (1995), the British Automobile Association complained that Bond shouldn't be driving a BMW.
Well, so what really? You have to change every now and again, and when the Aston came back, everybody loved it again. You can't just stick with the same car every time. We had the Lotuses for a little while, we had the BMW's, and we're back to Astons now. It just makes it more fun, I think, if you change it a little bit every now and again. It would get boring if you just kept using the same car.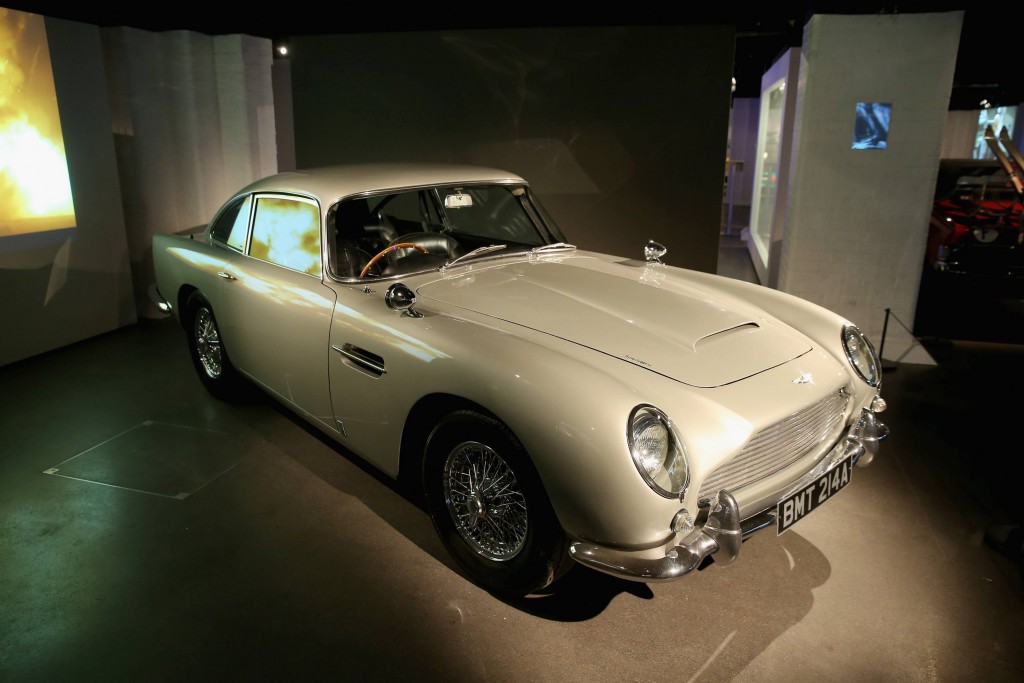 What do you think makes the Aston Martin such an iconic car?
I think it's quintessentially a very British car, as Bond is. It's a classy car, elegant, and it just lends itself to fast driving. And also, the gadgets that we put in it. You don't expect to see the gadgets coming out of such a classy car. I think [the contrast] that all helps.
Part of your job seems to be giving the cars personality beyond what they already have from the factory.
Yeah, character. Absolutely. That's what we strive to do. We have to really dig deep in your brain these days to try and come up with something that hasn't been seen before. I mean, when you look at how many of the cars have got missiles on! We have to strive and come up with something different.
Thanks to Chris Corbould and London Film Museum.