"No Time to Die" vises i digitalt IMAX-format i CinemaxX København til og med tirsdag den 2. november 2021. I samarbejde med CinemaxX København og IMAX udlodder Bond•O•Rama.dk en unik IMAX-filmstrimmel med tre enkeltbilleder fra "No Time to Die" sat på en specieldesignet stander.
Anden- og tredjepræmien er den officielle danske IMAX-biografplakat til "No Time to Die", der viser James Bond (Daniel Craig) på en Triumph Scrambler 1200-motorcykel i Matera.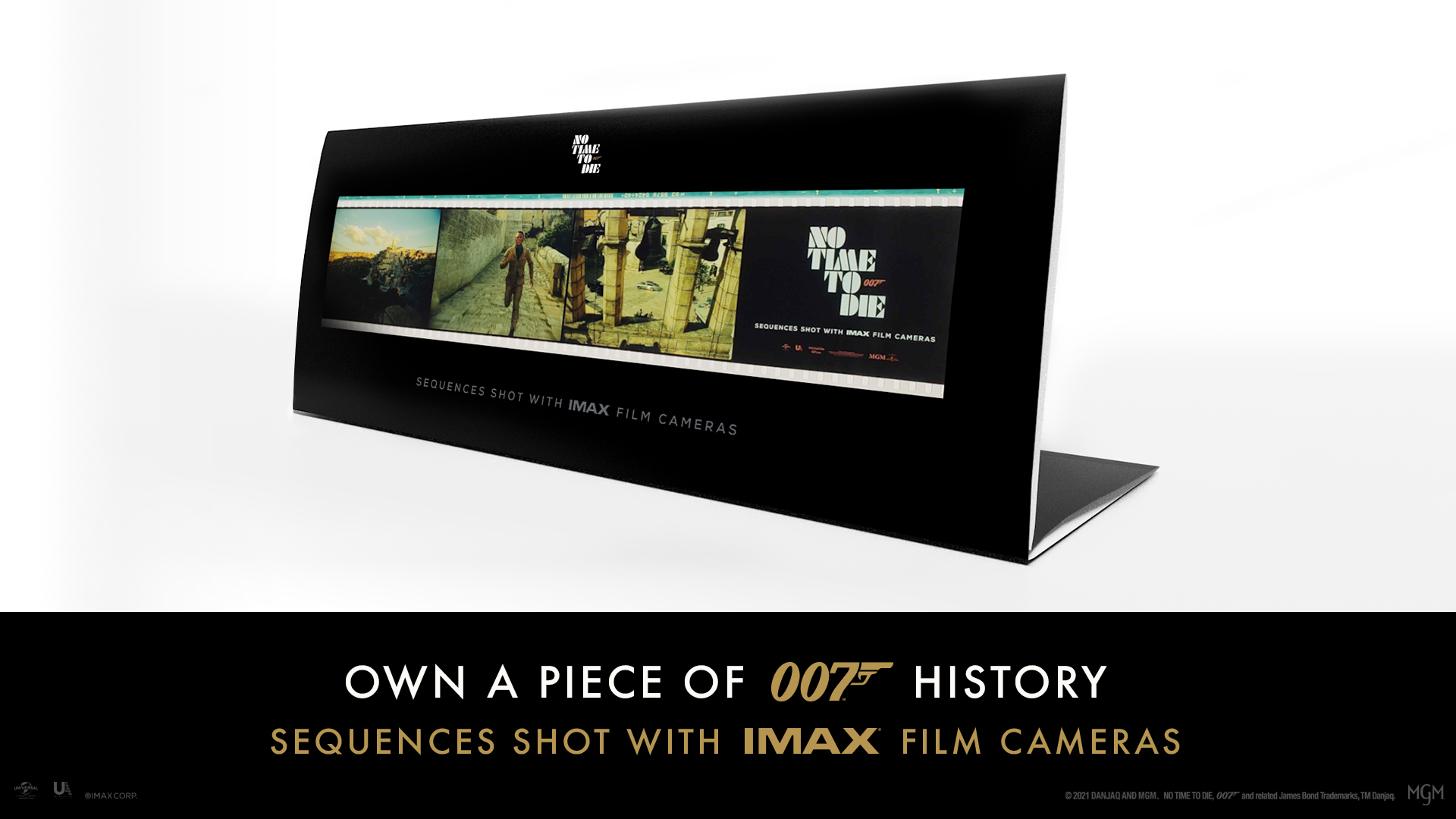 For at deltage i konkurrencen skal du blot trykke ENTER CONTEST og indtaste dit navn og din e-mailadresse inden torsdag 3. november klokken 23.59:
This contest is no longer accepting entries.
Konkurrenceregler: Konkurrencen slutter den 3. november 2021 kl. 23:59 dansk tid. Man kan kun deltage i konkurrencen én gang. Præmierne uddeles ved automatisk lodtrækning, og vinderne vil blive kontaktet direkte. Præmierne tilsendes ikke, men skal afhentes i en dansk CinemaxX-biograf efter eget valg (København, Aarhus eller Odense).