Før Margrete Auken blev SF-politiker og medlem af Europa-Parlamentet, skrev hun anmeldelser for tidsskriftet Film, udgivet af institutionen Kirke og Film.
Her er Aukens anmeldelse af "Manden med den gyldne pistol" (The Man with the Golden Gun, EON 1974) fra Film nr. 1, 1975: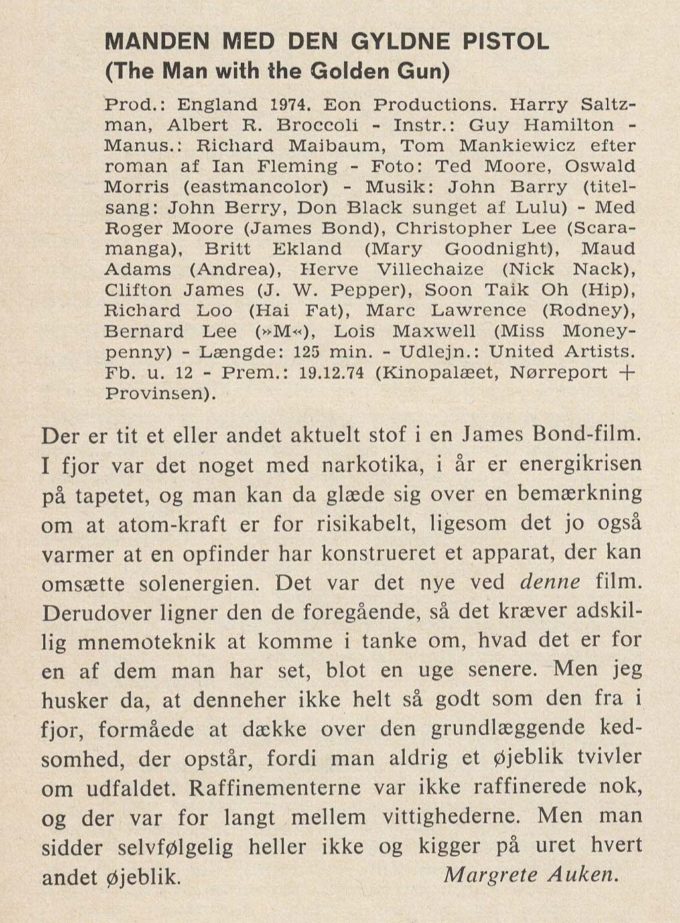 Gengivet med venlig tilladelse af Margrete Auken.