Herunder ses omslaget til den første danske lejevideokassette af "Manden med den gyldne pistol" (The Man with the Golden Gun, EON 1974).
Filmen blev udsendt på VHS af Metronome Video A/S i 1983. Forsidemotivet er baseret på Robert McGinnis' illustration til filmens internationale plakatkampagne. Bagsidemotivet er designet af Tom Jung til den amerikanske teaserplakat.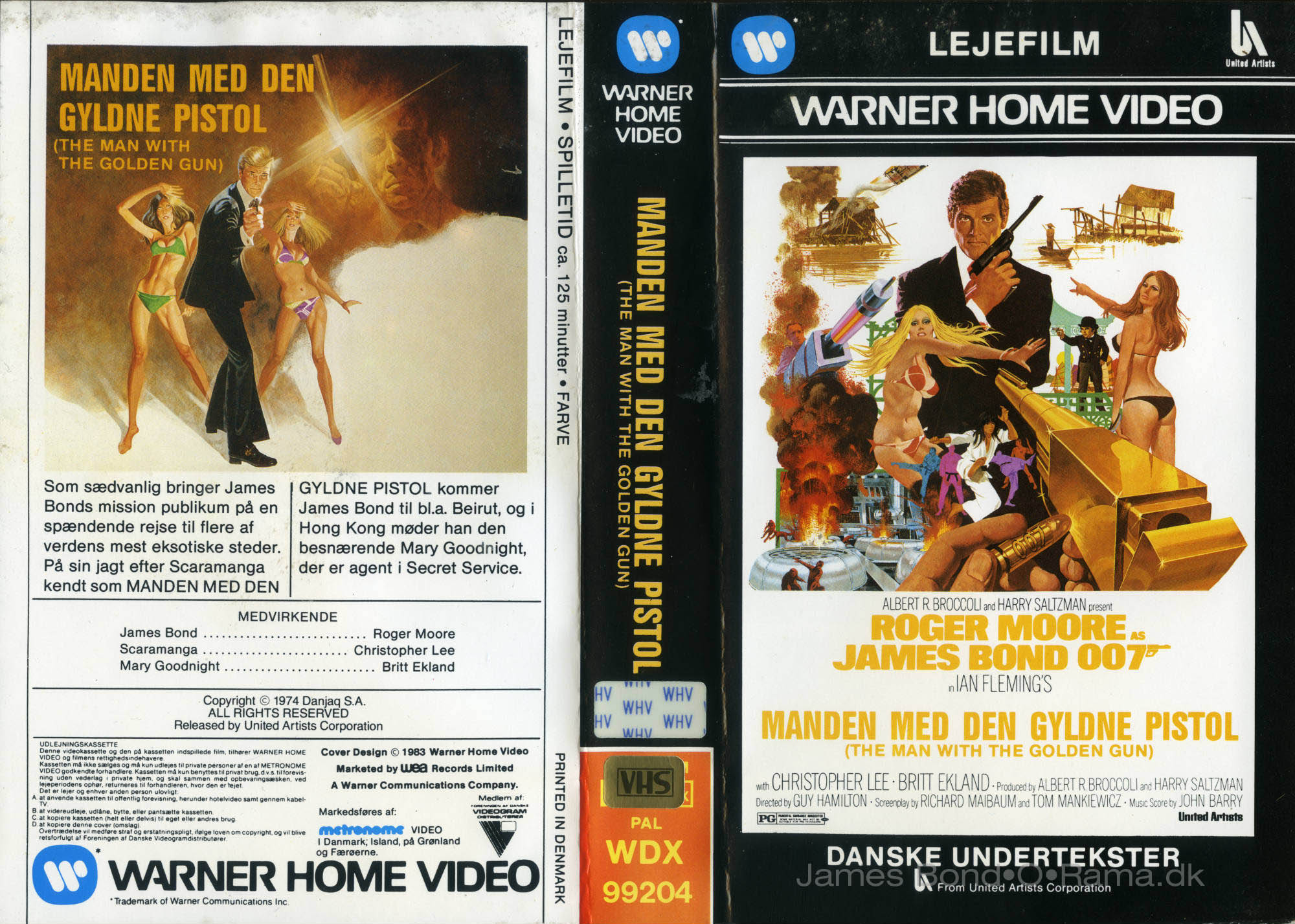 Tak til Hans-Jørn Reimer.