Ungdomsbladet Vi Unge varmede i deres decembernummer 1974 op til den premiereaktuelle James Bond 007-film "Manden med den gyldne pistol" (The Man with the Golden Gun, EON 1974). Artiklen, hvis forfatter er ukrediteret, satte fokus på filmens nu legendariske, "EDB-styrede" bilstunt, hvor stuntkøreren Loren K. "Bumps" Willert foretager et Astro Spiral-hop over en flod i Thailand ved at få en AMC Hornet Hatchback til at rotere 360 grader omkring sin egen længdeakse i løbet af springet.
Det fremgår i øvrigt af teksten, at stuntet tidligere har været opført i Danmark, og at den næste Bond-film, "Moon Raker", står til premiere i julen 1976.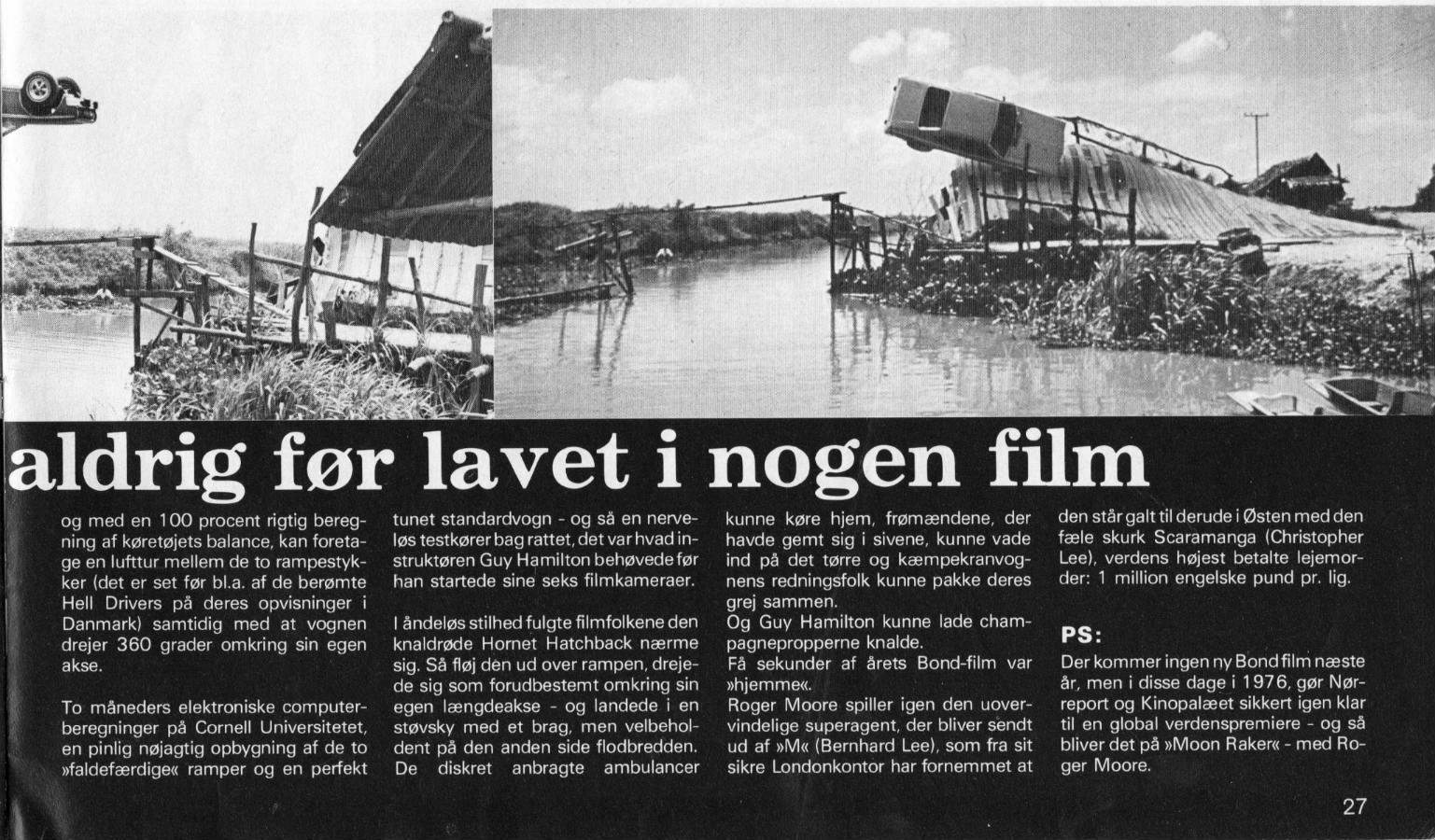 Tak til Niels Paridon.