Category: For Your Eyes Only (1981)
This badge, advertising EON Productions' twelfth James Bond 007 film, "For Your Eyes Only" (1981), was manufactured by Danbadge in Denmark.
Bond•O•Rama.dk has been unable to find any further information about this collector's item. If you know more about this badge, please contact us!
UPDATE: The badge was handed out to Danish cinema goers during the first theatrical run of "For Your Eyes Only" in late 1981.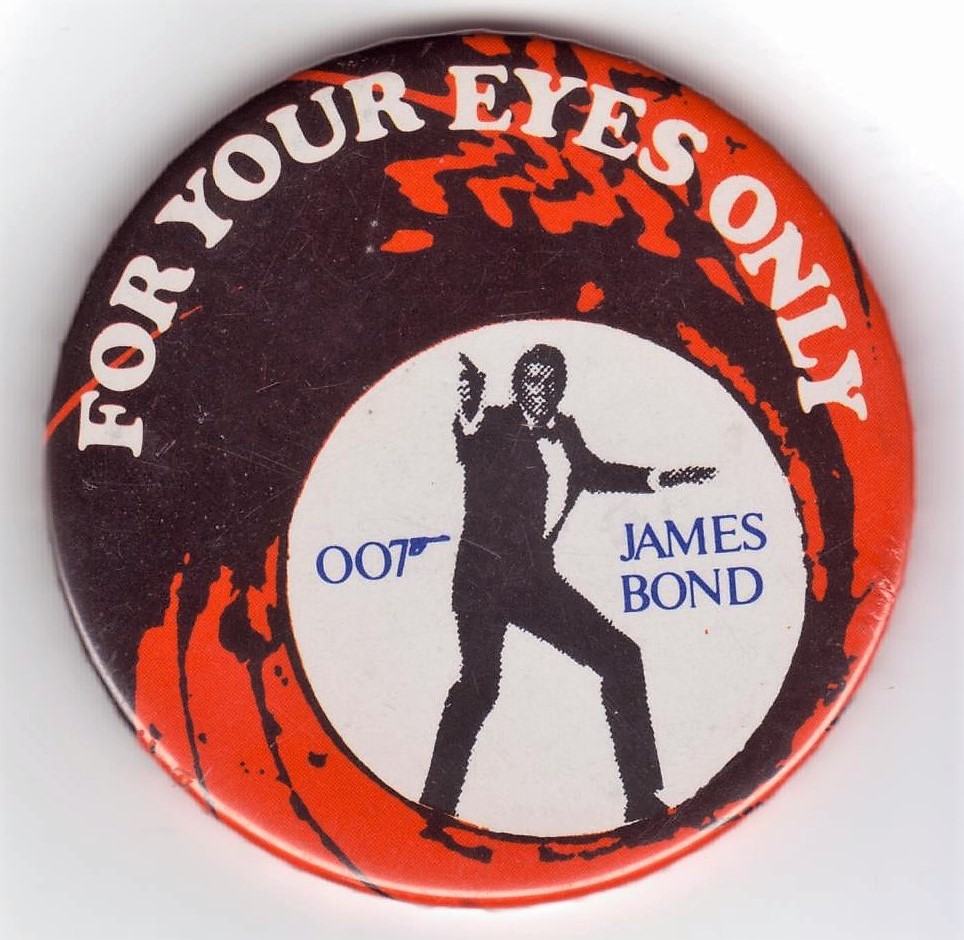 These are the original Danish ad sheets for "For Your Eyes Only" (EON Productions 1981), issued by the film's local distributor United Artists.
The press book was distributed to cinema owners in Denmark to mark the film's theatrical release in August 1981.
Note: The literal translation of the film's Danish title is "Agent 007 - strictly confidential".